Staying safe from cyberattacks is getting tougher all the time, with a new BlackBerry report highlighting the sheer volume of attacks that take place every day.
During the three-month period between September and November 2022, BlackBerry found its AI-driven preventative technology stopped over 1.76 million malware-based attacks, accounting for 62 every hour (or more than one per minute).
It found that a number of sectors were being targeted, including automotive and manufacturing, as well as healthcare and finance. The report also made note of the fast-paced evolution of attacks, leading it to change its annual reporting system to a quarterly one.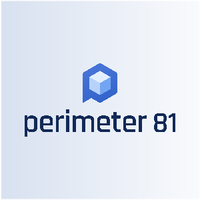 Protecting your business from the biggest threats online
Perimeter 81's Malware Protection intercepts threats at the delivery stage to prevent known malware, polymorphic attacks, zero-day exploits, and more. Let your people use the web freely without risking data and network security.
Cyberattacks in 2023
"Annual threat reports have been a fantastic way to provide insight into overall trends, but now more than ever, organisations need to make well-informed decisions and take prompt effective actions, using the latest actionable data," noted BlackBerry VP for Threat Research & Intelligence, Ismael Valenzuela.
During the time period, BlackBerry highlighted one key region that was most affected. The US accounted for nearly one million attacks. Japan and Brazil were in second and third place respectively, with very few African nations reportedly affected. The UK did not make it into the top 10.
BlackBerry also uncovered details on the most affected operating systems, and in number one once again was Microsoft, which remains the most commonly attacked OS. This could be because it remains an incredibly popular OS, accounting for around three-quarters of all desktop installs according to Statcounter.
MacOS only takes up around 15% of the desktop OS market share, however BlackBerry has noted its growing popularity among businesses for its reputation of being safer, leading to more frequent attacks. The research also notes that the Apple-owned OS does have vulnerabilities of its own.
Now, more than ever, it's clear that businesses, individuals, and frankly anybody with access to a computer or device capable of connecting to the Internet, should be paying close attention to their cybersecurity.