La PS5 tiene un navegador web secreto: aquí tienes cómo acceder y usarlo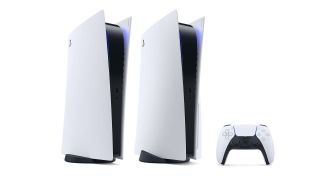 (Image credit: Sony)
La PS5 es superior a la PS4 excepto en una cosa: no tiene navegador web. Al menos, eso es lo que nos han hecho creer antes de hoy.
Acabamos de descubrir que la PS5 ha tenido un navegador web todos estos meses, sólo que no lo sabíamos. Según ArsTechnica, hay un "interfaz de navegación web limitada y oculta" que puede utilizarse para navegar por internet.
Para acceder, visita Ajustes del sistema > Guía del usuario. Esto lleva al sitio web manuals.playstation.net. Como explica ArsTechnica, si intentas acceder a este sitio web desde tu dispositivo habitual, obtendrás un mensaje de error que te niega el acceso. Pero si navegas hasta allí desde la PS5, obtendrás instrucciones sobre cómo utilizar la guía con tu mando DualSense.
PS5 Restock: comprar una PS5 no es imposible pero tienes que evitar estos 3 errores capitales
Y aquí está la clave: para acceder a otros sitios web:
- pulsa en el submenú Usuarios y cuentas
- pulsa en "Enlazar con otros servicios"
- aquí podrás enlazar con tu cuenta de Twitter.
A partir de ahí, todos los enlaces que encuentres en Twitter — ya sean imágenes, vídeos o sitios web estándar — serán accesibles. Bueno. Más o menos, porque las imágenes y los vídeos no siempre funcionan correctamente.
Por ejemplo: puedes ver vídeos pero no es posible ir a pantalla completa en YouTube. Y aunque puedes cargar sitios de música como Bandcamp y Spotify, no puedes reproducir música.
---
Análisis: ¿por qué ha escondido Sony el navegador de la PS5?
Navegar por Internet no es importante para la mayoría de los usuario de consolas.
Las cosas eran diferentes en los primeros días de PS4 pero ahora podemos conectarnos a la web fácilmente a través de teléfonos y tabletas.
El interfaz de usuario del navegador de PS4 era pésimo (¿alguna vez has intentado escribir una URL larga con letras y números aleatorios al final con nada más que tu mando?) así que no sería de extrañar que los jugadores no utilizaran el navegador de PS4 en absoluto o con regularidad.
Lo más probable es que esa sea la razón de la falta de navegador en tu PS5.
Sign up to receive daily breaking news, reviews, opinion, analysis, deals and more from the world of tech.