One local store at the heart of the TCG community helped send a young member to Pokémon Worlds in Japan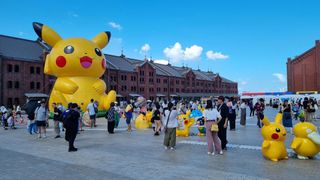 (Image credit: Bath TCG)
On the side of a small out road on the outskirts of Bath lies the heart of the local trading card game (TCG) community, TCG Bath. This little shop popped up at the start of 2023 and has made waves in and around the neighborhood, providing people from all walks of life with a safe and friendly environment to enjoy their favorite board and card games.
"It's been a really long journey", the owner of TCG Bath, Ben Thyer, admits. "It started out with about six of us in a little hole so that we could meet up and play the Pokémon trading card game." However, he soon realized that small gatherings wouldn't cut it. The demand for these small gatherings grew so much that Thyer and his friends began to run out of space.
Eventually, they moved from small pop-up stores in halls to hiring shop floors in Bath. "We hired a shop at the bottom of Milsom Street, and the response was incredible", Thyer says. "Everyone was gutted when they found out we were only there for three days."
After this support from the community and with the help of some friends and local trading card fans, Thyer could leap from a remote and primarily online store that hired out pop-up shops to an actual storefront last February. After months of searching for a location, a community member contacted Thyer and told him about a small opportunity in Twearton, outside Bath.
The small spot had more than enough interest, but luckily, Thyer got the gig. "It's been incredible, a dream come true", Ben says. "Since we got the shop, the business has just ballooned massively." It hasn't all been smooth sailing, though, as Thyer has had to work two full-time jobs to keep the shop going. However, all the hard work and long hours over the last eight months have more than just paid off. As of last Friday (13th October), Thyer has officially been able to make looking after the shop his full-time job.
Trading hearts
While Thyer has worked day in and day out for eight long months, he is adamant that all of this hard work would be useless if it weren't for the firm and enthusiastic community surrounding the shop from day one.
"We're just really fortunate that everyone in the community is so lovely and friendly and welcoming", Thyer explains. "That's not a credit on me; that's a credit to everyone that comes in and is so welcoming to new and old faces. Customers always say this: everyone can't believe how lovely people are."
This community didn't just rally around Thyer when he was working hard to officially open the Bath TCG storefront but has stayed around to help foster a productive and fun environment for all. "I don't really play anymore, but I enjoy facilitating an environment where people can come and enjoy the space and meet people with similar interests", Thyer says.
Regardless of your experience with trading cards or board games, you can rest assured that everyone in Bath TCG is there to help. Whether people are playing Pokémon TCG or Magic: The Gathering (MTG), everyone is keen to help players get to grips with the game or simply chat about their favorite cards. Bath TCG also supplies new players with free starter packs for MTG, so if you're considering trying out a new card game at no extra cost, this is the store for you.
Bath TCG and Thyer have also made it their mission to provide a safe place to help educate kids on how to trade their Pokémon cards properly. While this may sound novel to some, old fans of the TCG likely have memories of swapping their favorite card in the playground only to realize the card they got in return is a fake. "People can come to us for free, and we'll help talk them through the rules of trading", Thyer explains. "We want to help educate people on the fakes and which cards you should probably avoid."
Going to catch them all
This kind of help and support isn't just a one-way street; while TCG Bath has made a real effort to improve the local community, everyone has also banded together to help Thyer as well.
Earlier this year, Thyer's son Finley impressed everyone when he managed to qualify for Pokémon Worlds in Japan. This tournament gathers all the best Pokémon TCG players from across the world to come and compete against one another for the top spot.
"We didn't ever expect this", Thyer admits. "He started competing and managed to finish 32nd at the Europe International Championships (EUIC) in London, which got him 160 of the 200 points he needed to qualify for the world championship. I remember asking my wife if we could get the other 50 points, is something we could feasibly manage?"
Travel and accommodation in Japan are by no means cheap. Still, luckily, the community and fans of Bath TCG rallied together to support Thyer and his son and together helped fundraise for Finley's chance to compete at Worlds.
Thyer hosted quiz nights and raffles to help fundraise for Finley's ticket. "We worked with local businesses along Moreland Road to host a treasure hunt. Players had an A4 sheet with six clues to unscramble to find where the Pokémon plushies were hiding. We scattered them in different shops around the local area", Thyer said. "Everyone got something for doing it, and then they all got entered into a raffle to win bigger prizes." The local shops donated various prizes for the lucky winners.
Ultimately, it was all worth it as Finley was able to travel to Japan to compete at Worlds. While it was a steep learning curve for the junior contender, with many of his opponents not speaking English, it was still an incredible experience that he won't soon forget. While Thyer is unsure if Finley will make another attempt at Worlds, which is being hosted in Hawaii next time, he knows that Bath TCG will try its best to support any local player who wishes to attend.
"Hopefully, someone else can make it. And if they need some assistance, we can all pull together to help them as well", Thyer explains. "We want to help make a dream a reality."
While the trip to Japan was undoubtedly a highlight in recent memory, Thyer believes it will be a small moment compared to what is to come. "The core of everything is the community", Thyer says. "I couldn't ask for more; for now, I just want to do more to keep it going."
With the extra time on his hands now that his shop is the core focus, Thyer is looking forward to expanding into tabletop games like Dungeons & Dragons and opening the shop for more local competitions and evenings.
If you're a fan of the Pokémon series, be sure to check out these fantastic Pokémon games that are available to play right now.
Sign up for Black Friday email alerts!
Get the hottest deals available in your inbox plus news, reviews, opinion, analysis and more from the TechRadar team.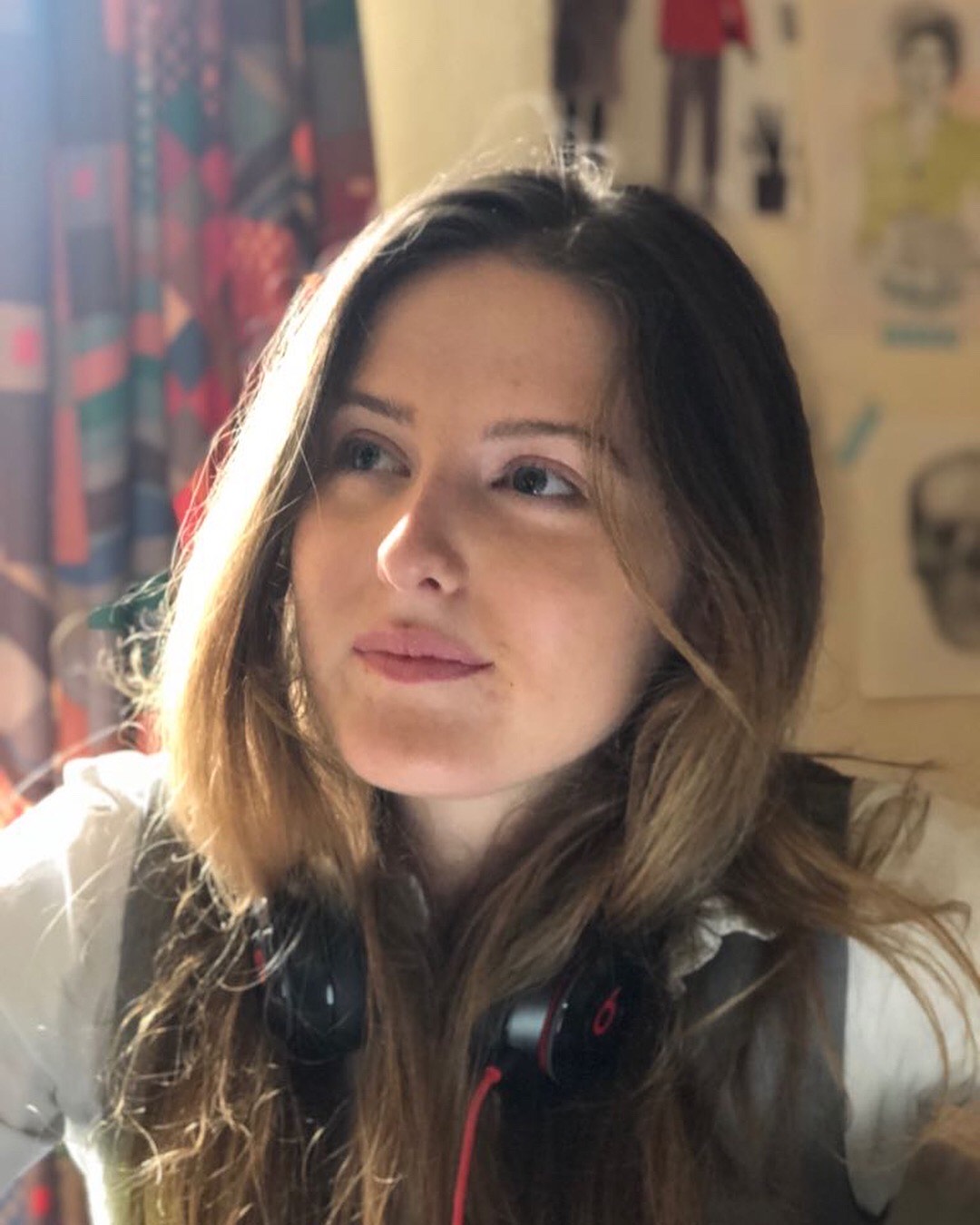 Elie is a Features Writer for TechRadar Gaming, here to write about anything new or slightly weird. Before writing for TRG, Elie studied for a Masters at Cardiff University JOMEC in International Journalism and Documentaries – spending their free time filming short docs or editing the gaming section for their student publications.
Elie's first step into gaming was through Pokémon but they've taken the natural next step in the horror genre. Any and every game that would keep you up at night is on their list to play - despite the fact that one of Elie's biggest fears is being chased.