Prince of Persia: The Lost Crown preview - sublime 2D action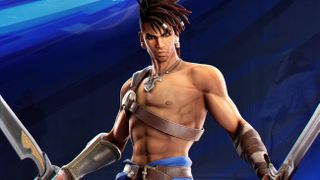 (Image credit: Ubisoft)
You don't need to time travel to have fun in Prince of Persia: The Lost Crown, but it helps.
The side-scrolling hack-and-slash action game would have plenty to offer even without the ability to warp time, but it sure is the icing on the cake, giving you a real edge as you fight your way through its gorgeous cel-shaded environments.
Even when the Metroidvania reboot of The Prince of Persia is squashed down into two dimensions, the game loses none of its spectacle. Whether you're sliding through the legs of a gargantuan boss before it can stab you with a poisoned tail, jumping over a spinning spike trap, or even just bouncing off of walls to feel like more of a badass while fighting the game's numerous undead assailants, it feels like Sargon - your new character in this all-new Prince of Persia universe - never stops moving.
When Sargon does anything, it's dripping in style, courtesy of fluid animations that still show intent. For example, sliding down a wall looks effortlessly cool whenever Sargon does it, even as he's scraping his naked back up as he slides down that wall.
Combat also has a hint of button-mashing action but actually rewards clever combos and wicked timing, as every enemy can easily mess you up if you're not paying attention. There's very little risk of that though, because the fluidity of movement makes its way into the fights too: sliding into combat before pressing attack will see you knock an enemy into the sky with the sort of precision fighting game players dream up. You can then follow this knock-up with several brutal attacks as the enemy is on their way down to earth.
The fresh Prince
There's also the puzzle-solving bow. Despite being slightly boring, it's necessary to solve puzzles and is occasionally valuable for tearing flying creatures out of the sky. In any other game, the implementation would be exceptional as you ping arrows off with quick flicks of the analogue stick. Here, it's dull when I could be leaping through levels or getting stuck in with Sargon's twin swords.
However, movement and combat feel superlative when it's in your hands. With a game this polished it's hard not to be taken in by it. Completing a tricky puzzle capped off with a tense fight left me grinning like an idiot, and when I replayed the game again on the Nintendo Switch directly afterward, I found myself won over by it all over again.
The developers clearly know they have something special on their hands with Prince of Persia. Ubisoft was so confident in the work done by their developers that after playing your full-fat demo on the PC, any attendee was free to hop on and play the Nintendo Switch version at a tiny booth whenever they wanted during the show. The confidence isn't misplaced in the game: if it's not clear, I loved it. It's also backed up by the Switch version of the game, which runs at a steady 60FPS for the entire time that I played it, no matter how hard I tried to break in by cajoling enemies to stand in big groups.
Despite my deep and obvious affection, It's not perfect. Parry timing is brutally unforgiving for no good reason. I'm also starting to tire of each game doing its own version of Dark Souls' bonfire. Here, these are glowy little trees, which will refill your life, mana, and health potions. It will also bring back every enemy. Because that's just a thing that video games do now.
The story, truncated so it wouldn't get in the way during this hour-long vertical slice, doesn't seem too important, and even Sargon's time powers are a flashy bit of window dressing that is far from essential. You can - if you mishear the demo handler during your demo - fail to use them at any point during the first half of your hands-on, and you will barely notice.
Crowning glory
Despite these minor annoyances, The Lost Crown was the best game I played during my week in Los Angeles. E3 2023 didn't happen this year in so far as the convention centre was empty. I had to get cabs constantly between several different hotels and the twin alleyways that served as a behind-closed-doors hands-on event for Summer Games Fest, but if it had been on, I'd be slapping a sticker on this preview and calling it my game of the show. Prince of Persia: The Lost Crown is brilliant, and I'll admit to enjoying it a tiny bit more just because a vocal minority of so-called Prince of Persia fans are being toxic towards the game. They probably wouldn't be complaining if they knew how exceptional this reboot was.
Or maybe they would. Gamers, eh?
A large part of the appeal is that Prince of Persia: The Lost Crown feels great. Bump the slide button and you'll skid across the concrete floors, hold it, and you'll come back up into a sprint that will allow you to quickly explore its wondrous world.
Prince of Persia: The Lost Crown, is set to release on January 18, 2024, and will be available on PS5, PS4, Nintendo Switch, Xbox Series X|S, Xbox One, and PC.
Sign up for Black Friday email alerts!
Get the hottest deals available in your inbox plus news, reviews, opinion, analysis and more from the TechRadar team.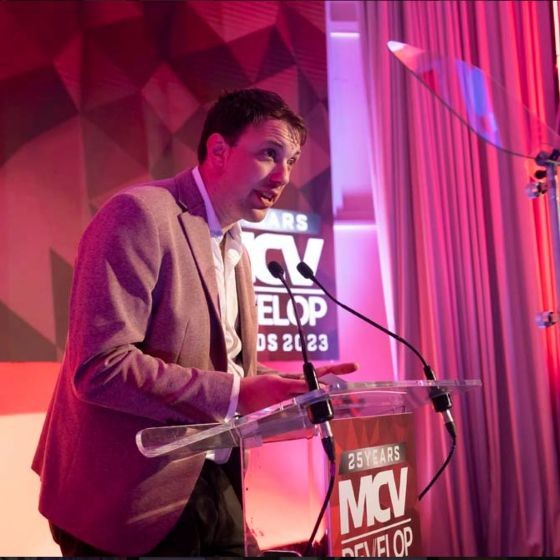 Editor in chief, TechRadar Gaming
Jake Tucker is the editor in chief of TechRadar Gaming and has worked at sites like NME, MCV, Trusted Reviews and many more. He collects vinyl, likes first-person shooters and turn-based tactics titles, but hates writing bios. Jake currently lives in London, and is bouncing around the city trying to eat at all of the nice restaurants.