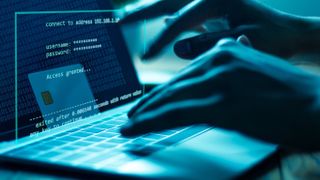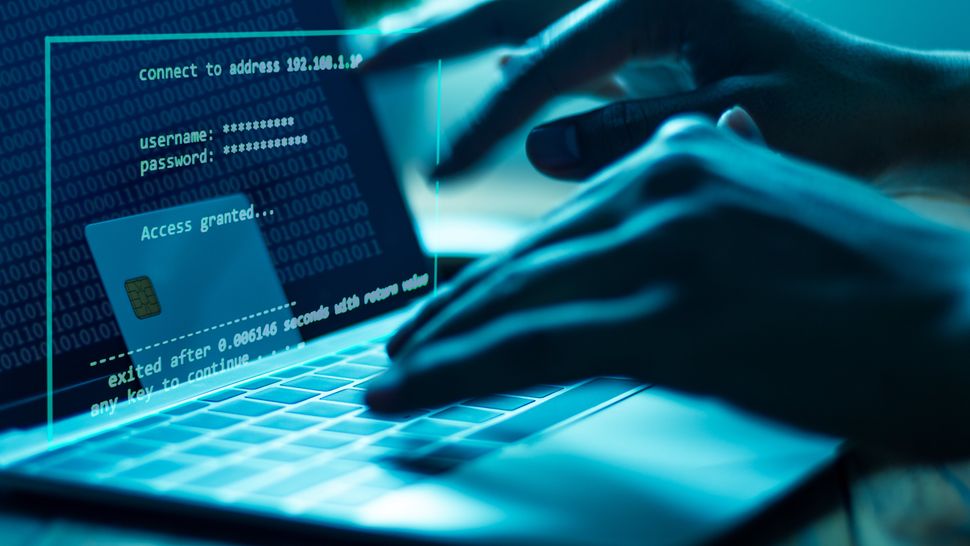 (Image credit: Shutterstock/JARIRIYAWAT)
One of the most irritating and time-consuming issues with using the internet along with the hardware that lets you connect to it, is dealing with passwords. We all need them, but they can be problematical, not only because you need to come up with a good one (or many) in the first place, but you also have to remember it. If you've got multiple accounts on lots of different devices, that can soon become an issue.
Today, most of us have, on average, around 100 different password requirements, which can cover everything from social media websites through to banking apps and all points in-between. It's certainly not acceptable to rely on the same, easy to remember password either. Thanks to the increasingly sophisticated methods employed by todays cybercriminals, you need to come up with passwords that are hard to crack and as diverse as possible.
The most effective way of tackling this everyday problem is to invest in one of the best password managers you can stretch to. There are free variations available, but in order to enjoy the best that password manager software has to offer, you'll really want to spend some money on a subscription. That way, you'll get a package that's always up to date, is able to stay abreast of the latest security alerts and, best of all, can assist you with password creation. Here are five ways to justify the expense of a password manager…
---

1. Support structure
There are many browser-based password managers that can be used on a daily basis for free. Google's Chrome, for example, offers this functionality. However, dealing with passwords isn't always straightforward and it's really worth weighing up what is at stake if you run into problems. Purchasing a reputable password manager app instantly gets you support and, frequently, lots of it.
Having piece of mind is a large part of owning one of the best password manager apps, simply because you know they've got you covered if you run into problems. Not being able to access any, or indeed all of your logins is a terrifying prospect for most of us. So, spending a little bit of cash on a regular subscription for a top-notch package seems like the most sensible route to take.
2. Creative freedom
Password managers that work as a standalone application offer much more freedom than browser-based arrangements too. While it is certainly possible to use the password manager inside a web browser, this integration isn't always as flexible as it is when you're using a dedicated password manager app.
The other bonus once you've signed up to a password manager app is that it will give you much more flexibility. After all, we've got lots of different web browsers to choose from, and most of us have more than one device we'll be using at any given time. A password manager account that works across multiple devices can tackle that issue head on, and make every signing in procedure much more streamlined, no matter what you happen to be using.
3. Expandable solutions
As mentioned back at the beginning, we've generally got rather a lot of different login details to manage and that can put a strain on things if you decide to go down the route of the free password manager. They are out there, but they invariably have limitations on just how much you can do, either in the amount of login and password details you can work with or not being able to function across multiple devices.
Spend some money on getting yourself a paid-for password manager and you'll find that there's much more capacity on hand. The other crucial aspect with owning any kind of password manager software is having the ability to use it across more than one device. Now that most of us use more than one piece of hardware to access the internet, it's vital to be able to switch between them without the need for endless login shenanigans.
4. Sharing options
Another real bonus with a reputable password manager is just how useful it can be to know you can share passwords if it is needed. While it is obviously bad form to circulate any kind of password data, many of us have accounts that need to be accessed by other people, such as employees or family members. Not all free password managers offer the ability to share passwords, or if they do may well have limited functionality and security to go with it.
If you head for a password manager with a paid-for plan, it will likely have provision for sharing passwords with trusted people you know. This can prove particularly useful for providing piece of mind, should anyone inadvertently get locked out of an account after typing a password incorrectly. Indeed, many of the best password managers work by securing their vault using one master password, so check that there is a way in should the worst happen.
5. Password creation
Coming up with a solid password can be tedious to say the least, as is managing all of your multiple login details. A decent password manager brings a whole world of convenience to proceedings and can streamline the process. Better still, a password manager will often be able to generate passwords for you, thereby removing the hassle factor. At the same time, it'll probably do a better job at creating something safe and secure, compared to your own efforts too.
Another bonus with the best password managers is that they can also keep tabs on just how good your stockpile of passwords and login details actual are. In many cases, it's possible to carry out an audit of existing passwords, whereby the manager app will flag up any that are less that satisfactory. Adding to the appeal is the way that a good password manager app will then help you create a replacement that's way better than the original. That's a lot of added value for a relatively meagre outlay.
Are you a pro? Subscribe to our newsletter
Sign up to the TechRadar Pro newsletter to get all the top news, opinion, features and guidance your business needs to succeed!
Rob Clymo has been a tech journalist for more years than he can actually remember, having started out in the wacky world of print magazines before discovering the power of the internet. Since he's been all-digital he has run the Innovation channel during a few years at Microsoft as well as turning out regular news, reviews, features and other content for the likes of TechRadar, TechRadar Pro, Tom's Guide, Fit&Well, Gizmodo, Shortlist, Automotive Interiors World, Automotive Testing Technology International, Future of Transportation and Electric & Hybrid Vehicle Technology International. In the rare moments he's not working he's usually out and about on one of numerous e-bikes in his collection.