Social media shutdowns might be happening in the EU with new law
EU Commissioner Thierry Breton backed French President Macron's call for debate on social media blocks amid riots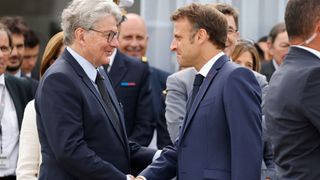 (Image credit: Photo by LUDOVIC MARIN/POOL/AFP via Getty Images)
Cars burning, smashed shop windows, and violent clashes between police and protesters. These were the images coming from the 8-day long unrest in France after an officer shot dead 17-year-old Nahel Merzouk, of north African descent, during a traffic stop on June 27.
The average age among the 3,300+ people arrested over that week was 17, with children as young as 12 detained during the unrests. French President Emmanuel Macron blamed social media platforms, like Snapchat or TikTok, and even video games for inciting violence among the youth, threatening to cut them off.
French politicians from both sides of the political spectrum accused Macron of echoing authoritarian leaders like those of Iran, China and Russia, where people need to turn to VPN services to access blocked apps. However, EU Commissioner Thierry Breton is now backing Macron's call for debate. Social media shutdowns could be enforced, he said, if these platforms failed to quickly delete hateful content during riots under the new Digital Service Act.
EU Digital Service Act (DSA)
"Social media didn't do enough," said Breton during an interview on France Info, Politico reported. "If they don't act immediately, then yes, at that point we'll be able not only to impose a fine but also to ban the operation [of the platforms] on our territory."
Similarly to what the UK is trying to do with the Online Safety Bill, the Digital Service Act (DSA) seeks to tackle online dangers, hateful content, consumer fraud, commercial surveillance and disinformation. Pushers of DSA say its main goal is to protect children and democratic values and failing to comply with the new rules could result in fines as high as 6% of a company's global turnover.
Coming into force on August 25, the DSA brings some important regulations for digital services, including more transparency and accountability over the algorithms and content moderation practices employed, a ban on deceptive design and a special duty-of-care for larger platforms. The latter includes the obligation of deleting hateful content immediately when required.
Sebastian Becker Castellaro, Policy Advisor at European digital right advocacy group EDRi, told TechRadar,"online platforms have a duty to implement the DSA and its terms and conditions with due regard to freedom of expression."
He added, "it is problematic that the highest authority in charge of the DSA implementation declares what is hateful content. Based on European fundamental rights standards, 'call for revolt' and even 'call for burning cars' is not hateful content and therefore are not illegal."
It's exactly this vagueness and ambiguity around several DSA provisions that's been worrying digital rights activists for a while and they are now calling regulators to better engage with these groups to mitigate the risks.
The #DSA Human Rights Alliance issued its latest statement, demanding from @EU_Commission to formalize and include global civil society voices when enforcing its content moderation rule book 💪🏻 https://t.co/refjeXxABuJuly 6, 2023
According to Eliška Pírková, Europe Policy Analyst and Global Freedom of Expression Lead at Access Now, the DSA aims to protect instead of hindering EU citizens' fundamental rights.
"The Digital Services Act does not contain any provision that would call for such an extreme measure. Political messaging that may suggest that the Act justifies internet shutdowns or arbitrary blocking of online platforms is misguided," she said.
The same as any law attempting to regulate the internet, the DSA is anything but perfect. Both experts told TechRadar to be particularly worried about the law's approach the entities in charge of detecting and identifying illegal content online as it allows government and law enforcement agencies to hold the status of trusted flaggers.
According to Pírková, this could "open the door to potential notice, action, and human rights misuse," especially among those EU Member States with an already weakened rule of law.
"Cases like the French situation, makes us feel worried about certain provisions," said again Becker Castellaro, citing the trusted flaggers conundrum. "It is problematic that the political situation of one specific European country may affect the implementation of the DSA."
Social media blackout: "real debate we need to have," said French President Macron
As protests calm down across France, the risk for social media apps getting blocked is off the table—for now, at least. Yet, according to Macron, the possibility of enforcing social media blackouts "when things get out of hand" is a "real debate we need to have."
Center-right senator Patrick Chaize already proposed an amendment to the French tech bill on July 3 to require social media platforms to block hateful content within two hours after being posted. On July 5, government spokesman Olivier Véran mentioned temporary suspensions of functions like geolocation could also be used to prevent rioters from organizing themselves during unrests.
Although mentioned in public, the government didn't discuss potential shutdowns with the companies behind these platforms when they met on July 7, a French official from Digital Minister Jean-Noël Barrot's team told Politico.
Angry citizens filled the streets in France from June 27 to July 4 calling for greater police accountability and to stand against alleged racial profiling. Potests spread across the suburbs of several cities including Paris, Lille and Toulouse.
Damages are thought to exceed €1 billion ($1.1 billion) as over 200 businesses were looted and 300 bank branches and 250 tobacco stores destroyed according to Fortune. This doesn't include the damage to schools, town halls, community centers, city buses, and citizens' cars.
Rioters were reported to use social media platforms and other messaging apps to organize themselves and mobilize more people. Hence the strong stances against their use from the French government, which also called companies behind these services to remove the anonymity of those possibly breaking the law.
Yet, Becker Castellaro said: "Challenging authorities and organizing demonstrations on social platforms are citizens' fundamental rights which are protected in the EU."
The scenario gets even more worrying considering that on July 5 French lawmakers voted in favor of further police powers to spy on citizens through phones and other devices if suspected of breaking the law.
Social media shutdowns: what's at stake?
Governments infamous for their more authoritarian policies are more likely to attack freedoms on social media, yet sadly, social media shutdowns are an increasingly used tactic worldwide.

"Disabling access to online platforms—such as social media—without adequate safeguards is a go-to tool for authoritarian regimes used to censor and oppress," Pírková told TechRadar. "Such a shortsighted action would mean a strong blow to democracy and its core values that would be very hard to recover from."
Restricting online access will always result in the gross abuse of peoples' fundamental rights, she went on to explain.
And, even when citizens manage to circumvent these blocks by using location-spoofing tools like virtual private network (VPN), internet shutdowns negatively impact the well-being of people while costing millions to national economies.
The EU, including France, know very well that these measures hinder the economic, social, and cultural rights of citizens. A joint statement coming from the Delegation of the European Union to the UN dated July 7 called, in fact, not to impose shutdowns. The French government also has endorsed several UN resolutions condemning internet disruptions in the past.
Pírková said: "No authority should ever disconnect—or threaten to disconnect— populations from access to information, especially during crises. During turbulent times, the internet can be a lifeline and should be a priority for governments, not a pawn for manipulation."

Are you a pro? Subscribe to our newsletter
Sign up to the TechRadar Pro newsletter to get all the top news, opinion, features and guidance your business needs to succeed!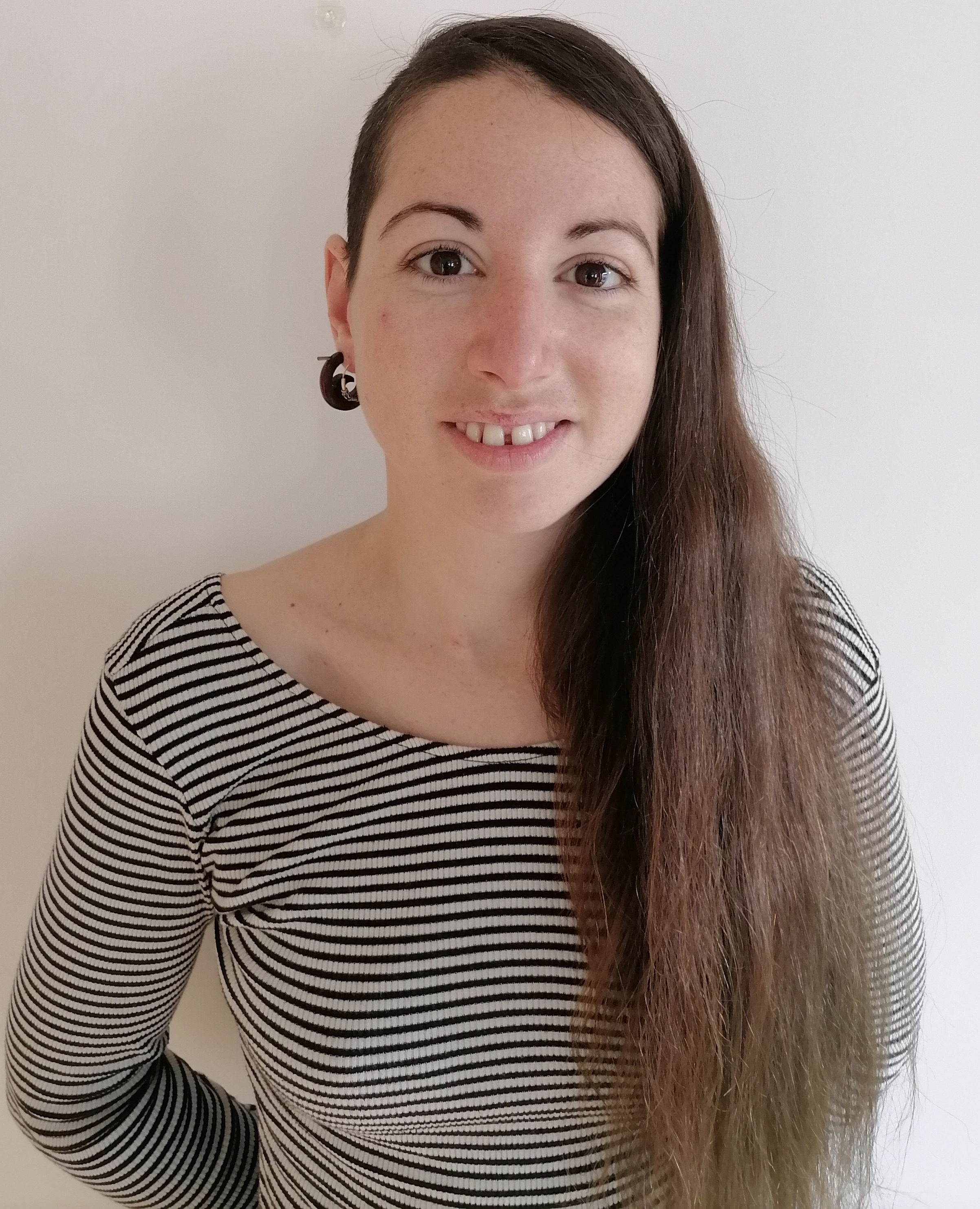 Chiara is a multimedia journalist committed to covering stories to help promote the rights and denounce the abuses of the digital side of life—wherever cybersecurity, markets and politics tangle up. She mainly writes news, interviews and analysis on data privacy, online censorship, digital rights, cybercrime, and security software, with a special focus on VPNs, for TechRadar Pro, TechRadar and Tom's Guide. Got a story, tip-off or something tech-interesting to say? Reach out to chiara.castro@futurenet.com