Best managed web hosting services of 2023
Pick the best managed web hosting expert to maintain your server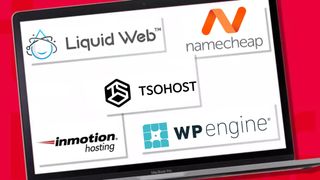 (Image credit: Future)
When you're starting out with a new, small website, it's relatively easy to find the best web hosting package that you'll need - but as you're online presence grows the website's demands will increase, and not just in terms of traffic but also in terms of resources required.
Soon you'll find yourself needing to move beyond the default configurations of a shared hosting account and need to upgrade to a VPS hosting account or even a dedicated server, in order to accommodate not just visitor volume but also additional software requirements to power your busy website.
When that happens, you'll also need to concern yourself with additional server software as well as other services such as backups, and this is on top of routine patches and updates that will also demand your attention. You are now no longer simply running a website but also a full server environment and it can be a huge time sink and distraction from your normal business activities. It's even more of a problem if you don't know how to use server software - not everybody can command line a Linux server distro, let alone code for Apache.
This is where managed hosting comes into play, as all this routine activity and maintenance can be directly taken up by a webhosting company as part of their normal services. After all, they are already managing numerous servers for their general hosting accounts, and adding yours to the list isn't as big a problem as you'd think with batch update tools available.
Additionally, when you do need customizations, it can be relatively easy for the hosting techs to implement these - after just a few lines of command will do often do it. Therefore it doesn't demand as much time and expense from the hosting company as you might think.
The result is that managed hosting won't cost you much more than normal web hosting services, and remain very price competitive.
So whether you're looking for managed hosting for an ordinary website, or something more niche like managed Wordpress hosting, you will almost certainly find an overwhelming number of options available to you.
We can help, by paring the list down to a few reliable and market-leading providers, who we'll feature below.
---
The best managed web hosting services of 2023 in full:
Why you can trust TechRadar We spend hours testing every product or service we review, so you can be sure you're buying the best. Find out more about how we test.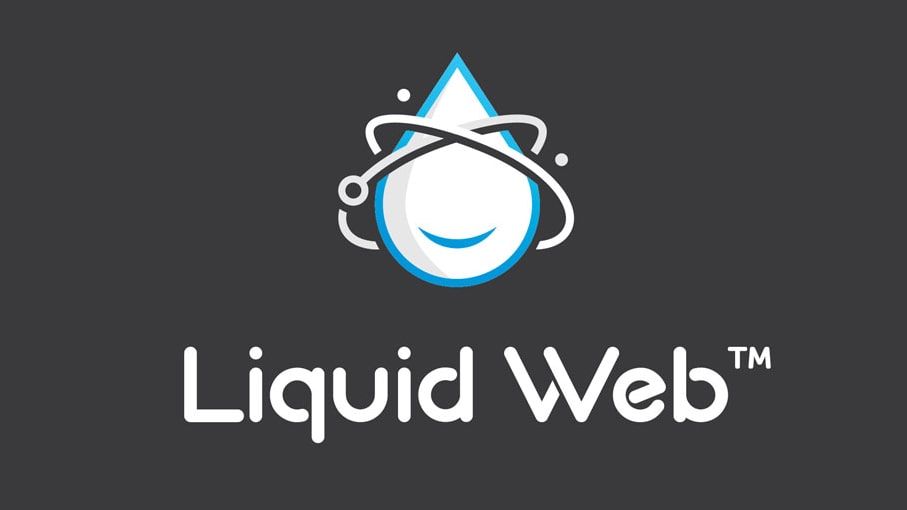 Best managed web hosting for overall performance
Reasons to buy
+
Responsive and expert support
+
Many powerful features
+
Free white-glove website migration
Reasons to avoid
-
Far from cheap
-
No free trial
Liquid Web is an expert provider of high-end managed hosting solutions for everything from email to WordPress, WooCommerce, VPS, dedicated and assorted other cloud products.
Most plans deliver far more than you might expect. Liquid Web doesn't just automatically update WordPress, for instance: it also updates your plugins in a separate, isolated environment to check for any issues before sending them live on your production site.
Unlike other hosts, this level of management doesn't involve restricting what you can do. You can handle WordPress updating manually if you prefer, some or all of the time. The plans give you full access to both the server and the database, too, essentially meaning you have the best of all worlds: expert WordPress management where you need it, but with detailed hands-on control of the site available as required.
Liquid Web's VPS and dedicated server plans add even more managed hosting features covering many areas. The company has its own data centers with fully managed hardware and network infrastructure. Key software is installed, updated and supported, there are free external migrations, virus and spam protection keep threats at bay, and system monitoring enables speedy notification of problems.
If you have issues anyway, a thorough SLA (service level agreement) guarantees a phone or chat response time of under a minute, and that you'll get an active response to the issue within no more than 30 minutes - though it's usually much faster. Having used LiquidWeb variously over more than a decade, we can certainly confirm the support is absolutely excellent, as not only is it fast, you also get to talk to proper server techs who can very knowledgeably deal with your problem.
Liquid Web won't appeal to bargain hunters, and its baseline prices can be much higher than some of the competition: you will pay $59.99 monthly for a starter VPS, compared to five bucks for 1&1 IONOS (however, you can lower that to $15 per month if you choose the 2-year subscription). However, it really is the case that you get what you pay for.
Liquid Web's plans are often far more powerful than rivals, though (the company doesn't sell crippled products just to get a low headline price), and when you compare providers on features, Liquid Web often comes out ahead. It's a great choice, then, for those prepared to spend a bit more for high-quality managed hosting.
Overall, LiquidWeb really is the best managed hosting provider you can ask for, if you want a proper service with proper support with no hidden nasty surprises.
Read our Liquid Web review.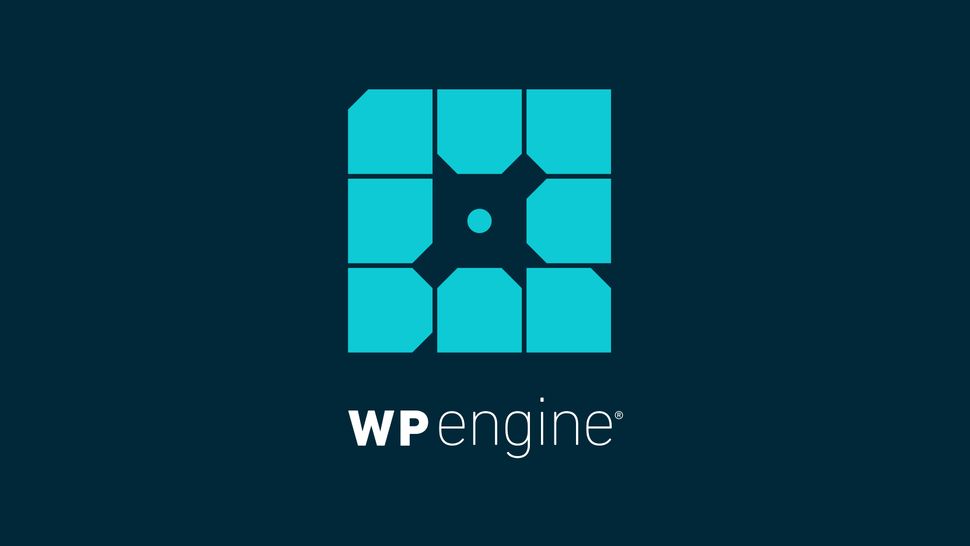 Best managed web hosting for demanding users
Reasons to buy
+
Excellent performance
+
Speedy
+
Great customer support
Reasons to avoid
-
High price
-
Extensive features could intimidate newcomers
Most web hosts provide a basic level of WordPress setup support – a one-click installer, maybe advice on migrating your current site – but after that, you're typically left to fend for yourself.
WP Engine offers a far more comprehensive managed WordPress service that can help you with setup, updates, security, performance optimization, troubleshooting and a whole lot more.
Much of this is invisible to the end user, as a good managed service should be. There is no need to worry about WordPress updates, for instance – WP Engine handles these for you. Not blindly, simply when they're released, like many other hosts: the company tests them carefully first, to make sure they don't cause problems.
WP Engine's abilities become more apparent when you check out its customer support. The website knowledgebase is so crammed with detailed articles and in-depth webinars that it feels like a professional training course, and an expert support team is available via live chat, 24/7, to help you quickly solve any problems.
The powerful WP Engine platform adds many useful extras. A Staging area allows you to work on a copy of your site, which is perfect for testing new themes, plugins or anything else, without affecting the production site. Another major strength comes in the form of integrated performance tests allowing you to benchmark your website, offering up useful speedup tips.
As you might guess, these features and this level of power isn't cheap. Even the most basic WP Engine plan costs $27 a month ($22.5 a month for the annual plan), more than three times the price of the budget competition. But if you're looking for an optimized environment with quality tools and excellent support, this could be a price worth paying.
Read our WP Engine review.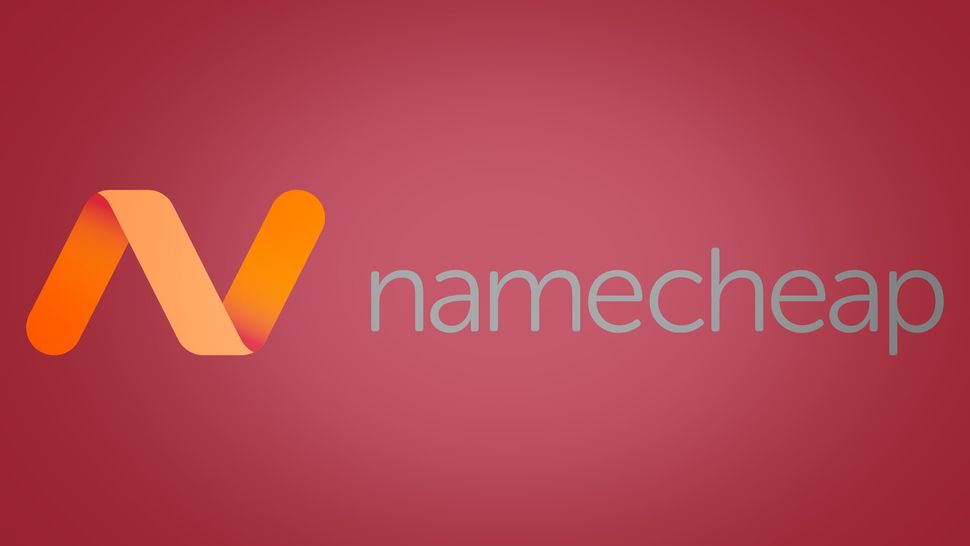 Best for affordable managed hosting
Reasons to buy
+
Low prices
+
Quality control panel and hosting tools (cPanel, Softaculous)
+
Excellent support site
+
100% uptime guarantee for dedicated plans
Reasons to avoid
-
SSL only free for the first year with shared plans
-
Underpowered managed WordPress hosting plans
Namecheap is among some of the cheapest web hosting providers on the market, offering affordable managed WordPress web hosting services. Its EasyWP plan comes with one WordPress website, easy backups and restores, all from an easy to use dashboard. We were able to keep an eye on our WordPress website with ease.
Namecheap promises 99.9% uptime (and even 100% on some dedicated plans) which high-traffic sites will appreciate more than anything. Its managed hosting also comes with SFTP and database access.
A smart choice for WordPress newbies, Namecheap's EasyWP plan add more resources and are specially optimized to deliver better WordPress speeds. Namecheapeven claims that they're at least three times faster than regular WordPress on its shared hosting account.
EasyWP Starter has 10GB storage, a free CDN (Content Delivery Network) to boost performance, and supports a single site with up to 50K visitors a month. It looks cheap at $2.08 a month on the annual plan, $2.91 on renewal, but there's no SSL, which adds at least $0.50 a month with Namecheap's most basic certificate.
The other EasyWP plans include SSL for the lifetime of the plan (not just the first year), and add more storage and resources. The top-of-the-range EasyWP Supersonic plan can manage a mammoth 500K visitors a month, but it's still good value at $4.57 a month on the annual plan, $9.07 on renewal. There's also the option for a free trial which us useful for those still shopping around for the best managed web hosting for individual needs.
Read our Namecheap review.

Best managed web hosting for business users
Reasons to buy
+
Free migration for complex ecommerce sites
+
Customize advanced server technologies
+
Offers 30-day money-back guarantee
Reasons to avoid
-
Prices are higher than some
-
Customer support is not the fastest
Tsohost is a versatile UK-based web host with a diverse range of products to suit everyone from a total website newbie to the most demanding enterprise user. Managed hosting comes as standard with some of the high-end products, but home users aren't left out – there are handy support features available for everyone.
Even the cheapest shared hosting package ($5.20 a month via an annual subscription) comes with free migration of a blog or simple business website, for instance.
Higher spec plans come with one or more e-commerce migrations, where the company will relocate a complex transactional website to your new account. You get a dedicated engineer to manage the process at the date and time you choose (within an 8-hour window), and you can check the end results before the site goes live.
Moving to the Tsohost VPS range gets you regular managed hosting features, including server monitoring and alerts, proactive threat detection, and full handling of software updates and security patches.
There's in-depth support for running Redis, memory caching systems like Memcached, or PHP optimizations such as opcode caching.
Once you've installed the software you need, Tsohost will even help you customize and tweak it to suit your needs.
Prices are higher than many competitors but considering what you are getting here, that's not an unreasonable outlay. Overall, Tsohost is a must-see for professional and business users.
Read our Tsohost review.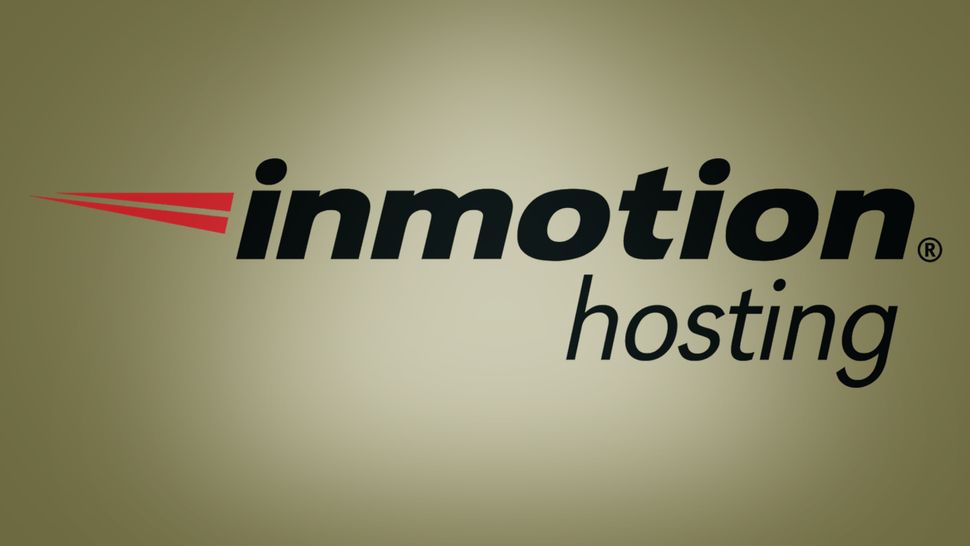 Best managed web hosting for customized solutions
Reasons to buy
+
2-4 hours of setup help
+
Helps you build custom solutions
+
Low cost
+
90-day money-back guarantee
Reasons to avoid
-
Monthly billing not available with all plans
-
No uptime guarantee
While all managed hosting providers take on basic website maintenance tasks – monitoring, installing patches – InMotion Hosting can go further, working with high-powered web technologies to set up a custom solution which matches your needs.
This starts in a simple way, with InMotion Hosting's 'Launch Assist'. Included free with VPS, Reseller and Dedicated hosting plans, this gives you two to four hours to have the Managed Hosting Team do whatever you need: migrate websites, install and optimize software, configure security, automate key tasks and just about anything else you might want to do.
Day-to-day management tasks cover all the basics, including regular monitoring of your website and automatic updating of your software. InMotion still delivers more than you might expect, though, for example with a KernelCare feature which allows more updates without rebooting, avoiding costly downtime.
What's even more interesting is InMotion Hosting's ability to customize your site. How well this goes will depend on what you need, but the InMotion website talks about setting up the ConfigServer firewall and OSSec's intrusion monitor, working with NGINX, tuning your Varnish caching, speeding up PHP and more.
The price for all this depends on your hosting plan, but it might be less than you were expecting. If you choose the entry-level managed plan, you'll pay $31.99 per month (on a 3-year contract).
Read our InMotion Hosting review.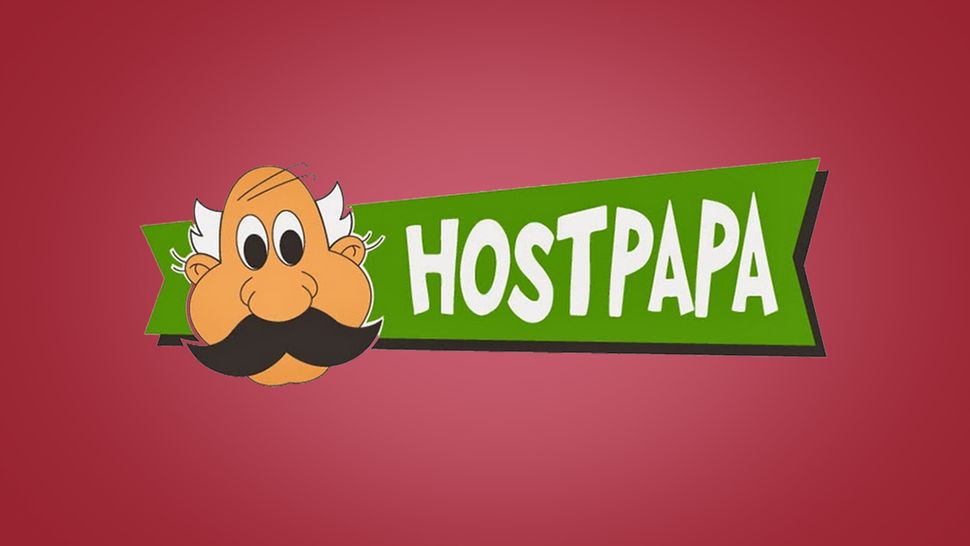 Best managed web hosting that excels with support
Reasons to buy
+
Managed VPS as standard
+
Clear details on what's available
+
Chat, phone, email support
Reasons to avoid
-
Add-ons can quickly drive up the price
-
No monthly billing for shared hosting plans
Managed hosting can be expensive – very, very expensive, sometimes – but look carefully and you'll find some worthwhile exceptions.
HostPapa's VPS packages all include managed hosting as standard, for instance. They're still not exactly cheap, but the baseline Mercury plan has a decent feature-set – 2GB RAM, four CPU cores, 60GB storage, 1TB bandwidth, unlimited emails, free SSL, cPanel/WHM control panel – for $19.99 a month on the annual plan.
HostPapa is unusual in that it gives you a lengthy list of the type of tasks where tech support can help. These cover getting started (software installs and migrations, Google Apps setup, Perl/PECL module/extension installations, DNS configuration), firewall setup and email configuration, to more advanced advisory jobs like security audits – and troubleshooting everything from server boot failure to network issues and even script and website errors.
The service includes all the usual core maintenance tasks, too – server and control panel updates, patches and monitoring – and you can contact HostPapa's high-quality customer support 24/7 via telephone, email and chat.
Read our HostPapa review.

Best managed web hosting for configuration
Reasons to buy
+
Helpful live chat and ticket support
+
Highly configurable VPS plans
+
Powerful cloud hosting
ScalaHosting is a Dallas-based provider that's been in the business for 15 years. The company's service ranges from simple websites for beginners to more complex websites for more demanding users or businesses.
ScalaHosting's managed cloud VPS hosting is very configurable and powerful. It's a bit pricey when compared to some other providers but you do get a lot for your money. Pricing starts at $29.95 per month which gets you 2 CPU, 4GB RAM, 50GB NVMe SSD, automatic off-site backups, and unmetered bandwidth. In addition, you'll get free migrations, domain and SSL, WordPress backup, cloning and staging, malware and hacking protection, and more. Also, SPanel is thrown in the mix, which is cPanel-compatible so you don't need to purchase the license for that.
The more expensive plans add more resources so for instance, the highest-end one is priced at $179.95 per month and this gets you 12 CPU, 24GB RAM, and 200GB NVMe SSD. Furthermore, if this is not enough for you, there's also an option to host with Amazon AWS, instead of ScalaHosting. Naturally, this is more expensive but you'll get huge networks with the ability to host your server in data centers around the world.
The company offers 24/7 support via the company's website, live chat, and ticket or email. If the web knowledge base and the company's YouTube knowledge channel don't help, getting a hold of the support team is pretty easy. Live chat has fast and helpful responses, and you won't have to wait too long if you send a support ticket as well.
Read our ScalaHosting review.
---
Managed web hosting FAQs
What is managed web hosting?
Managed web hosting packages, in general, try to simplify your life by taking on many of the day to day operational tasks that come with running and maintaining a website. Automatic system monitoring enables providers to detect and fix many common problems before you've even realized anything has happened.
The support team may install and update all software for you, sometimes testing updates first to check for problems. The best hosts go even further, offering expert advice to help you fix, optimize and maintain your site.
This kind of premium support usually comes at a premium price, but if speed and reliability are top of your priority list, managed hosting could be worth the extra cost. For a more detailed look at our top five managed web hosting services, browse our list to find out what they can do.
How we test and choose the best managed web hosting services
Identical to the way in which we test web hosting services, our experts sign up to each web host, test each managed web hosting package and compare the experience against each other. We look at the features on offer, how easy it is to use, add-ons such as one-click installation etc., as well as customer support, security and overall performance.
Each of these points should be the basis of your decision making process when choosing which managed web hosting service is right for you. Of course, the ultimate decision boils down to individual needs, but because managed web hosting providers ultimately do the work for you, you'll need to pick the service that will give you the most support at affordable rates.
Uptime is key, therefore we suggest you shop around for a managed web hosting provider that offers above average uptime for your site. That's what we did when creating our list of the best managed web hosting services.