The role of 5G in transforming UK's connectivity landscape
Unlocking a digital future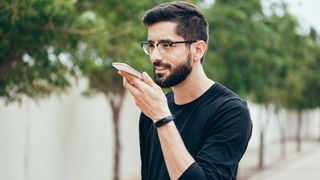 (Image credit: Shutterstock)
For the remaining part of this year, access to modern information and communications technology will continue to be a dominant industry theme as 5G adoption continues to grow in importance for the UK. The UK government's commitment of £8 million in April 2023 to enhance "high-speed, low-latency internet connectivity" underscores the significance of digital transformation and IT infrastructure investment, which will yield long-term and far-reaching benefits for the nation's economy and society.
The growing recognition of the internet as a utility to drive economic growth demands that we enable connectivity for all. However, networks face constant pressure to meet rising demands while adapting to new technologies and preparing for future growth. It is imperative that everyone across the country has equal access to the opportunities brought about by broadband connectivity. Bridging the digital divide through 5G adoption will facilitate the delivery of a broader range of public services and applications, enhancing the lives of citizens and fostering higher citizen engagement. An example of this is that the City of Liverpool is currently in collaboration with network technology providers on a smart city initiative that will make it simple for locals and visitors to join and leave a municipal high-speed network.
The convergence of networks will empower applications and pave the way for the smart cities of the future. The promising outlook for connectivity revolves around 5G adoption, which has the potential to revolutionize government operations and provide unprecedented services to the public. While the number of providers offering 5G service deployments has surpassed 130,000 globally, the number of 5G subscriptions is increasing by one million each day. Trials and early commercial deployments using private 5G networks have also been started by industrial and commercial customers.
VP of Networking for Europe, Middle East and Africa, CommScope.
Recent investments in cutting-edge applications like web3, artificial intelligence (AI), and machine learning have led data center providers to focus on edge capabilities, ensuring low-latency access to data anytime, anywhere – a vital transformation to support the transition to 5G. As the government collaborates with network operators in this transformative endeavor, emphasis is placed on ubiquity, reliability, speed, and low latency. Whether applied to healthcare, education, or training government leaders, 5G will become the information superhighway, seamlessly connecting everything and everyone; according to predictions by 2027, 5G products and services would account for 51% to 75% of telecom revenues.
Connectivity is the key to unlocking innovation and delivering exceptional user experiences. Today, Smart Cities rely on technology such as small cells, public Wi-Fi, and fiber to the home. Building a city with ubiquitous connectivity and connecting people with the Internet of Things (IoT) will enable access to a wider range of innovative services efficiently, all on a common infrastructure. Fiber, in particular, plays a crucial role as it enables the transport of large volumes of data from myriad sensors, cameras, smartphones, and other devices, making essential tasks like banking, remote working, online learning, and healthcare applications possible.
As the world becomes increasingly connected, Wi-Fi is expected to play an even more critical role in tandem with 5G in closing the digital divide and enabling IoT-based city services. Wi-Fi's cost-effectiveness and efficiency make it suitable for most connectivity needs, while cellular networks offer superior mobility, security, and low latency, especially with 5G. With the rise of compatible devices and the growing importance of efficiency and security for enterprises, the convergence of private wireless networks holds tremendous potential. In healthcare, for instance, where low latency 5G networks are essential for medical services, both Wi-Fi and 5G networks will work together without the need for separate management.
The convergence of networks, including wireless and wireline connectivity, will create a unified platform that seamlessly transitions between technologies, enabling more digital public services. Advanced connectivity will accelerate the UK's digital evolution and provide the foundation for deploying data and networking-dependent technologies such as edge-cloud services, Industrial IoT (IIoT), and AI applications, shaping the future of digital public services.
The potential £160 million scheme for next-generation satellite communications will further enhance 5G's impact and leadership in mobile broadband and fixed wireless access services. To expand 5G into various use cases and applications, the government and industry will selectively implement 5G standalone (SA) capabilities, unlocking its full potential, including support for latency-sensitive, highly reliable, and extended Internet of Things (IoT) services. These developments will grant greater access to public services online, from digital healthcare to expanded education access and public Wi-Fi connectivity, enabling citizens to stay connected on the go.
The unfolding 5G revolution will be a driving force behind the UK's digital future, with connectivity advancements opening up new possibilities for the nation's progress and prosperity. Through strategic investments and collaboration between the UK government and industry, we are paving the way for a connected, empowered, and innovative society that reaps the full benefits of 5G technology.
Are you a pro? Subscribe to our newsletter
Sign up to the TechRadar Pro newsletter to get all the top news, opinion, features and guidance your business needs to succeed!
Gary Newbold is vice president of Networking for Europe, Middle East and Africa, CommScope.