Today's most popular posts (Monday 14 April)
What's been getting the most eyeballs on TechRadar today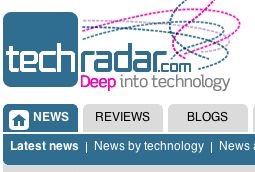 Come the end of the working day, it's always interesting to dig into the stats to see what the crowd has been reading. So here's a quick round-up of the most popular stories on TechRadar today - Monday 14 April.
10 PS3 tricks Sony doesn't tell you
"We've put together a Digital Home top ten of PlayStation 3 tips that you won't find in the user manual. The video reset is particularly useful..."
Nvidia inches closer to CPU business
"Nvidia has brokered a deal with VIA to produce chipsets for a new low-cost platform incorporating VIA's forthcoming Isaiah processor. What Nvidia will bring to the party is of course its capable integrated graphics chipsets..."
Free Wi-Fi at Coffee Republic
"Coffee Republic has announced that it is to become the first UK coffee chain to roll out free internet access for its customers. I can hear legions of freelancers and teleworkers cheering!"
Microsoft announces 'Live Mesh'
"Live Mesh is expected to synchronise data between a number of different devices. Microsoft believes that the future of the technology industry will revolve around cloud computing."
Nokia Tube: the first genuine iPhone contender?
"One thing seems clear, the Tube will be the first in a line of touch devices from Nokia. But an iPhone-killer? That's the $64 million question isn't it?"
This week's five best laptop deals*
"The Fujtsu Siemens Esprimo laptop at eBuyer is only £349. That, as our Reviews Editor says, is 'crazy talk'..."
* Now 'Last week's five best laptop deals'.
Are you a pro? Subscribe to our newsletter
Sign up to the TechRadar Pro newsletter to get all the top news, opinion, features and guidance your business needs to succeed!