What to consider when choosing a web hosting company
Select the right web hosting to take your website to the next level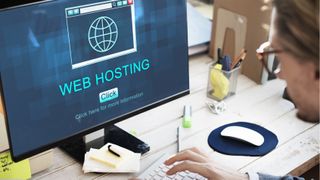 (Image credit: Shutterstock/Rawpixel.com)
When it comes to choosing a web hosting company, there are many things you need to take into account. In this article, we will go over some of the most critical factors you need to consider when making your decision. We hope that after reading this, you can make an informed decision on which company is right for you.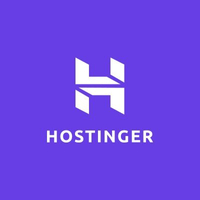 Hostinger free website hosting offer: $31.08 $0
TechRadar Pro exclusive: Get everything you need to put your business online with a WordPress friendly web hosting package that comes with 100GB of SSD storage, unlimited bandwidth and a free domain name. Grab a full refund of $31.08/£31.08 in Amazon vouchers when you purchase Hostinger's single shared hosting package. Terms and conditions apply. *Initial purchase required
How to choose the best web hosting provider for you
Choosing the best web hosting provider for your needs can be daunting, especially if you are not familiar with the different types of web hosting available. To help you, we have compiled a list of things to look for when choosing a web hosting provider.
Reliability and uptime: One of the most important considerations when choosing a web hosting provider. Research the company's past uptime record to understand its reliability. In addition, find out what kind of guarantees they offer in terms of uptime.
Customer support: Another important consideration is customer support. Find out what kind of support the company offers and how easy it is to get in touch with them. In addition, find out what hours they are available and whether or not they offer 24/7 support.
Features: When choosing a web hosting provider, check what features they offer. You should look for unlimited storage and bandwidth, free domain name, email accounts, website builder, and ecommerce platform features.
Pricing: Of course, pricing is also essential when choosing a web hosting provider. Make sure to compare the different plans offered by the various providers to find one that fits your budget. In addition, don't forget to factor in additional costs such as domain registrar and SSL certificates.
Types of web servers
Shared servers are the most common and affordable server type on the market. A shared server shares its resources with other websites, such as CPU, RAM, and disk space. Shared servers are a good option for small businesses and personal websites that do not receive a lot of traffic.
A dedicated server is a physical server reserved for your website only. Dedicated servers provide more power and flexibility than shared servers but are also more expensive.
A virtual private server (VPS) is a hybrid of a shared server and a dedicated server. Like a dedicated server, a VPS provides your resources, such as CPU, RAM, and disk space. However, these resources are divided between several different websites, so you don't have complete control over the server.
A cloud server is a type of VPS that uses resources from a network of servers. This allows for more flexibility and scalability than a traditional VPS, as you can add or remove resources as needed.
Pros and cons of building your own website
Of course, the most prominent benefit to building your own website is the price. Sitting behind a laptop, choosing a service and taking to building the site yourself is without a doubt the cheapest option, although this does vary depending on what you want your site to do.
One of the most frustrating things about building your own website is the fact that it can be quite a complicated process. Where some providers may state you could be up and running in less than an hour, realistically, to get your website working well and effectively portraying your brand in a unique way, this will take time and patience.
Aside from the aforementioned points, there are other pros and cons to building your own website, which include:
Pros
- You have complete control over your website and its content
- You can save money by building your own website
- You can choose the design, layout, and overall look of your website
- You can add or remove features and functionality as you see fit
- You can track visitors and see how they interact with your site. This information can be used to improve the user experience on your site
Cons
- Building your website can be time-consuming and frustrating, especially if you're unfamiliar with web design and development
- You need technical skills and knowledge to build a website from scratch
- If you make changes to your website, there's a chance that something could go wrong and break the site. This is why it's essential to have a site backup before making any changes
- Depending on the type of website you want to build, buying the necessary hosting, domain name, and software can be expensive
- You need to spend time and effort updating and maintaining your website regularly. Otherwise, it will start to look dated and neglected
- There's always a risk that your website could be hacked or attacked by malware. This is why it's essential to keep your site secure and up-to-date
5 things to consider before picking a web hosting provider
Hosting your site with a web hosting provider is an essential step to ensuring your site is available to your audience. There are many things to consider when choosing a provider, but these five considerations are some of the most important:
Reliability
You want to choose a reliable web hosting provider that will keep your site up and running. You don't want to choose a provider with frequent downtime or unreliable downtime.
Customer Support
Customer support is vital in case you have any issues with your hosting account or if you need help with something.
Pricing
Pricing is important to consider when choosing a web hosting provider. You want to find a provider that has a reasonable price for the features and services you need.
Features
Features are important to consider when choosing a web hosting provider. You want to ensure the provider has the features you need for your website. If you need specific features like unlimited storage or bandwidth, make sure the provider offers those features.
Ease of Use
Ease of use is important when choosing a web hosting provider. You want to choose a provider that is easy to use and has a good control panel.
These are just a few things to consider when choosing a web hosting provider. When you take the time to consider all your options, you can choose the best web hosting provider for your needs.
Choosing free web hosting
Many web hosting providers are vying for your attention, and it can be hard to decide which is suitable for you and your website. One option you may be considering is free website hosting. While there are some advantages to this hosting, there are also some potential drawbacks that you should be aware of before making your final decision.
Pros
Cost: This is the biggest advantage of free web hosting. If you are on a tight budget or just starting with your first website, free hosting can help you get started without breaking the bank.
No long-term commitment: Many free web hosting providers do not require a long-term contract like most paid providers. This means you can cancel at any time without penalty.
Easy to set up – Free web hosting providers typically offer easy-to-use control panels that make it simple to get your website up and running with just a few clicks.
Cons
Limited storage and bandwidth: One of the biggest downsides of free web hosting is the limited storage space and bandwidth you receive. This can be problematic if you have a lot of images, videos, or other large files on your website or get a lot of traffic to your site.
Ads – To subsidize the cost of free hosting, many providers will place ads on your website. This can be distracting and annoying for your visitors and make your site look unprofessional.
Limited features – Another downside of free web hosting is that you often have access to fewer features and tools than you would with a paid provider. This can limit what you can do with your website and make it more challenging to grow your business online.
Poor customer support: Since free web hosting providers are not making money from you, they may not offer the same level of customer support as a paid provider. This means you may have to rely on online forums or other users for help if you encounter any problems.
Large national web hosting providers
When it comes to choosing a web hosting company, there are a lot of things to consider. But one of the most important factors is finding a provider to offer you the best possible price for your specific needs. And that's where large national web hosting providers come in.
These companies have the buying power to get discounts from Internet service providers (ISPs) and pass those savings on to you. They also have the resources to invest in infrastructure and support staff. That means you're more likely to get reliable service and support when you need it.
Pros of choosing a national provider
Reliability: National companies have the resources to invest in reliable infrastructure.
Support: National companies usually have better support because they can afford to hire more support staff.
Scalability: National companies can afford to invest in infrastructure that can scale as their needs grow.
Cons of choosing a national provider
Cost: National companies tend to be more expensive than local providers.
Inflexibility: National companies may not be as flexible as local providers when customizing plans and services.
Lock-in - You may be locked into a long-term contract with a national provider, making it difficult to switch to another provider if you're unhappy with the service.
Small local web hosting providers
Small local web hosting providers are an excellent option for businesses that want to keep their web presence local.
Pros of choosing a small local web hosting provider
You can get personal service and support.
Small local web hosts often offer lower prices than larger national or international companies.
They may offer additional services such as website design, development, and marketing.
Small local web hosting providers often have a good understanding of the needs of small businesses and can tailor their services to meet those needs.
Cons of choosing a small local web hosting provider
Limited features.
They may not have the same level of experience or expertise as larger companies.
Poor customer service or support.
They may not offer a money-back guarantee or another type of satisfaction guarantee.
An exception to the above
There are, however, exceptions to what has already been said. There are a few UK web design companies out there that fall into the 'large national provider' category; however, like to stand out from the rest thanks to being a web design franchise meaning they having a network of regional consultant which makes everything much easier and personal when it comes to getting your website built.
So, the key takeaways are to decide if you have the time and skillset to build you own website and then decide which company to use to get your online presence established.
Be sure to do your research and check out any reviews about the companies your considering working with.
Conclude on the right web hosting service
It is important to do your research when choosing a web hosting company. Make sure to read reviews and compare pricing. Be sure to ask about uptime guarantees and customer support options.
Also, find out what kind of security measures are in place. Choosing a reputable and reliable web hosting company is essential for ensuring that your website runs smoothly and reliably. Do your research before making a final decision.
Are you a pro? Subscribe to our newsletter
Sign up to the TechRadar Pro newsletter to get all the top news, opinion, features and guidance your business needs to succeed!
Ruby has been a freelance technology writer for over four years and has a passion for information technology and the Internet in its entirety. She has a wide range of specialities including web hosting, streaming (Firestick, Kodi, and APKs), VPN, information technology, and affiliate marketing. Ruby is a graduate of Bachelor of Science in Commerce from the University of the Philippines, and regularly codes in her free time.