Choosing the right web hosting provider for your business is can be a complicated decision. With so many companies offering web hosting it's often very hard to find your way through the virtual fog and select the best company to entrust with your website – which is so essential to your business.
We recommend reading through reviews on sites such as Trust Pilot to make a short list. Once you manage to find a good web hosting company, you'll also need to select the right service. It's important to select the correct solution for your business, and the services on offer vary from standard - or unmanaged hosting - through to dedicated servers.
What's the difference between managed and unmanaged hosting?
Standard web hosting is usually an "unmanaged" service. This is a service where you purchase a hosting space on a server and upload your own website. The responsibility for making sure the website is up to date, ensuring that it is optimised and keeping it secure are all down to you. This service suits the majority of people, most of the time.
The downside of this kind of service is that it may mean you are spending time managing your website instead when you could be managing your business or enjoying your hobby.
If you choose a managed hosting service, the hosting company will actively manage your hosting, not only ensuring that the server is secure and optimised, but also offering much more in terms of technical support. Not every hosting company offers a managed hosting solution, but it is worth considering as it can bring many benefits to your website and your business. It can save you valuable time and maybe money as well.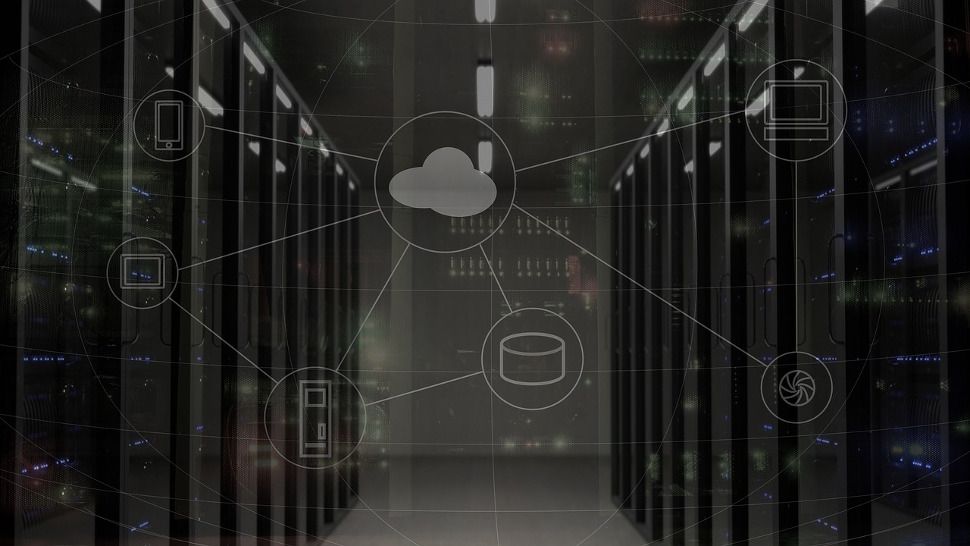 What benefits can Managed Hosting offer to my website?
Managed hosting offers a number of benefits compared to standard web hosting:
1. Backups
Backups are paramount – as if there is no back-up, there is a risk that you could lose your site completely. If anything should happen on your website or database that causes it to stop functioning, a good web hosting company should be able to restore the files or database from backups. You should check that your hosting company is making daily backups, and keeping them to at least seven days.
2. Support
Probably one of the most important differences between different hosting companies is the level of support you will receive. It is important that you are able to contact a team of people who are ready to respond to queries, and that there is always someone available to answer your questions. Why not contact a few providers by phone, live-chat or email, to see how they respond? If the pre-sales team is able to respond to your queries efficiently and promptly then it's a good bet they will be able to support you properly.
3. Fully Managed Service
A managed hosting service will enable you run your business without worrying about your website. Your provider should also be able to assist you with third party applications, and should be happy to talk to your website developers if there should be any technical issues.
They will manage all aspects of your site behind the scenes. For example, they will ensure that the operating system is fully up to date and secure. They will also be able to customize the server to your exact requirements, if needed. Their service should include monitoring to deal with any issues that might arise.
A good hosting company will provide a migration service to help you move away from your current provider, and will be able to offer advice and recommendations as to how you might improve the performance of your site.
4. Security
Security is a major part of any web hosting service. A hosting company should ensure that the server you are hosted on is fully managed from a security standpoint. There should be a local firewall installed as standard, and it is a good idea to ask the provider if they actively scan your website for malware and security risks. They may also have a way of blocking unauthorized attempts to gain access to the control panel.
5. Application Support
If your website has special requirements or uses older software components, a managed service should be able to cover these, and the company should be able to configure a server to accommodate your needs. Some of the popular applications offered by managed web hosts include:
Analytics to monitor, measure, and report on the performance of your website
Ad management with apps such as OSClass and Yclass, the two popular options for creating effective custom campaigns
Customer Relationship Management (CRM) apps to give all your business departments a unified view of your customers
Enterprise Resource Planning (ERP) applications to manage and automate business processes
eCommerce apps like AlegroCart, AbanteCart, X-Cart, and others to help you roll out your eCommerce website.
Development frameworks like Bootstrap, Symfony, and Laravel to help you develop web apps
It is a good idea to ask your chosen provider whether they will support third party companies, as some providers will not offer this. If you should have a problem and need a developer or a software vendor to assist with technical queries, you may need your hosting company to contact them directly to resolve a problem.
6. Migration
Another critical task that good web hosts will be able to assist you with is migration. If you change hosts, the process to export all your data and apps from the previous installation to the new one without any significant downtime, is a cumbersome process. However some of the popular web host providers can take the sting out of the process and help you bring over your data without much fuss.