Gmail went down once again - but it seems to be back up now
Gmail suffers another brief mystery outage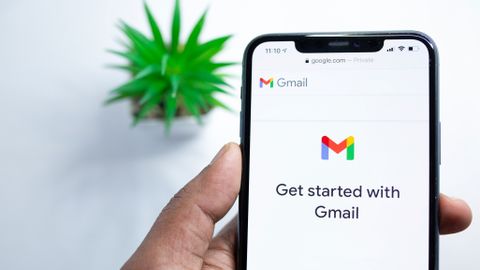 (Image: © Solen Feyissa / Unsplash)
If you started off your day by having difficulty accessing Gmail right now - you weren't alone.
The email provider suffered issues across the globe earlier today, with users in their thousands reporting problems accessing the platform, many as they were logging in for the start of their working day.
There was no official confirmation of any issues from Google or Gmail itself, and the outage was seemingly over very quickly - but here's how it all played out...
Refresh
The Gmail outage occured around 1pm GMT / 8am ET - so when many users in the US might have been logging on for work.
Outage tracker site DownDetector reported a huge spike in Gmail reports from users in the UK and US.
That's quite a spike in users reporting Gmail problems...
The dreaded red X on the Google Workspace Status Dashboard confirms that something is indeed up with Gmail.
Users are continuing to report Gmail outages on DownDetector in both the UK and US, with reports topping the 10,000 mark in the latter.
There's been no official confirmation or response from Google just yet - but we're staying glued to its social media pages for any update...
An interesting sidenote - in the UK at least, the mystery issue also appears to be affecting several other Google platforms.
DownDetector UK is showing spikes in reports of issues with Google Drive, Google Nest, and Google's homepage itself.
Well, that seems to be that - outage reports are falling sharply in all markets, so it could be that the Gmail problem is over already.
We'll keep an eye on things just in case there are any further updates, but for now, everything seems to be back to normal for Gmail.