La función imprescindible de la Xbox que casi todo el mundo desconoce pero debería saber
Notificaciones en el sitio correcto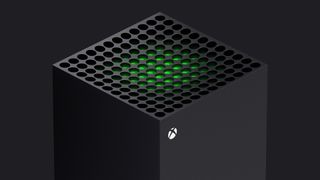 (Image credit: Microsoft)
La interfaz de usuario de Xbox Series X es demasiado complicada. Con su menú infinito de mosaicos, menús y submenús es fácil entender por qué los nuevos jugadores puedan encontrar la experiencia abrumadora. Y además, esa complejidad esconde información y funciones.
Pero siempre he disfrutado del nivel de complejidad y detalles que ofrece esa interfaz. Escudriñar los menús para encontrar exactamente lo que quiero modificar es una experiencia extrañamente satisfactoria y, a veces, puede llevar a un descubrimiento inesperado.
Un ejemplo: las notificaciones. Durante una tarde en la que estuve trasteando con las opciones de personalización de la Xbox decidí profundizar en este submenú olvidado hace tiempo sólo por diversión. Mi sorpresa fue mayúscula cuando descubrí que hay una función que no sabía que existía.
Puede que esto no tenga el tipo de impacto sísmico en tu vida como lo tuvo en la mía, pero descubrí que hay una opción para mover la clásica ventana emergente de notificación que aparece cada vez que desbloqueas un logro o un amigo se conecta.
Muévelo todo, nene
Para alguien que siempre ha tenido las notificaciones en la parte inferior central de la pantalla, tener la posibilidad de mover la ventana emergente es sorprendentemente liberador después de todos estos años de vivir en la oscuridad de mi propia ignorancia.
Algunos juegos han implementado esta función en el pasado y yo siempre me había preguntado si sólo estaba disponible para los desarrolladores. Pero no, resulta que ha estado disponible todo este tiempo para todos los juegos, sólo esperando a ser encontrada por un curioso explorador.
Si quieres ser testigo de esta "magia" de mover las notificaciones emergentes, simplemente dirígete a "Ajustes", pulsa en "Preferencias" y haz clic en "Notificaciones". Desde aquí, dirígete a "Posición predeterminada de las notificaciones" y podrás seleccionar exactamente dónde quieres que aparezcan esas ventanas emergentes.
Hay cinco posiciones para elegir, así que tómate tu tiempo y experimenta con cada una de ellas como hice yo.
El futuro es ahora
Por supuesto, puedes acusar a Microsoft de que, si la interfaz de usuario de Xbox no fuera tan abrumadora, habría descubierto esta opción mucho antes. El hecho de que haya tardado puede ser una prueba de lo mal diseñada que está la interfaz de usuario.
A veces Microsoft hace estas cosas y no destaca características realmente interesantes. Un ejemplo: acaba de salir a la luz que puedes cambiar el juego entre una consola Xbox, un PC o un teléfono celular simplemente tocando el botón de sincronización.
Otro: ¿sabías que la interfaz y los logros de la Xbox Series X aprovechan el audio espacial como Dolby Atmos? Probablemente no.
No importa. Yo, cada vez que oigo ese relajante sonido de "logro desbloqueado", me encuentro con una encantadora ventana emergente en la esquina superior izquierda de la pantalla, que, combinada con los fondos dinámicos de Xbox Series X, ayuda a que la consola de Microsoft parezca un poco más fresca y nueva. El futuro es ahora, gente, y yo estoy viviendo en él.
Sign up to receive daily breaking news, reviews, opinion, analysis, deals and more from the world of tech.
Adam was formerly TRG's Hardware Editor. A law graduate with an exceptional track record in content creation and online engagement, Adam has penned scintillating copy for various technology sites and also established his very own award-nominated video games website. He's previously worked at Nintendo of Europe as a Content Marketing Editor and once played Halo 5: Guardians for over 51 hours for charity. He is now an editor at The Shortcut.