Advertisement Feature
How your business can scale app delivery without sprawl
How the right low-code platform can deliver apps at scale without sprawl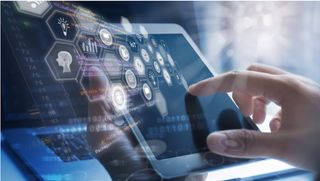 (Image credit: Shutterstock.com)
As businesses expand and grow their use of enterprise applications, app sprawl can become an unexpected, but serious drain on company resources.
App sprawl occurs when the rollout of multiple applications outstrips IT's ability to keep track of its resources and tools, and can lead to money and resources being wasted on software that goes unused or underutilized — and that's without also considering the potential security risks when "shadow IT" applications are put in place without proper oversight. As your workforce grows and the number of internal processes and services spirals with it, the risk of having too many apps and programs is all too real, and the problem of app sprawl raises its ugly head.
So—how do you satisfy your employees' demand for new and better workflow applications while maintaining control of your IT assets? The answer begins with a well-constructed citizen developer program.
Creative and compliant
In recent years, the demand for coders, developers, and other IT professionals has outstripped the supply of qualified candidates. In response to this rising demand, low-code platforms that help companies design, build and implement enterprise applications without the need for in-depth technical expertise have exploded.
An effective low-code platform provides a solution capable of allowing even those with little coding experience the chance to build out useful and time-saving apps quickly and easily. And while it might seem like making it possible for employees to build their own apps would increase app sprawl, the opposite is true.
Using a suite of tools like ServiceNow's Creator Workflows, low-code can help banish app sprawl by providing citizen developers with a well-governed playground upon which to develop applications that will replace the ones that aren't up to snuff. This is accomplished by developing your low-code program in partnership with IT, who sets up guardrails for what gets developed and then works with their low-coder to be sure the application meets rigorous security and compliance standards.
The end result is that poor- or non-performing apps can be identified and disbanded, allowing low-code apps that are both creative and compliant to take their place. Repeated throughout the enterprise, app sprawl can be tamed in a way that saves money and boosts security.
We live in an app-hungry society—and that appetite will only grow. Now is the time to fight app sprawl, before it becomes a silent but significant drain on your organization's bottom line. With a powerful low-code solution like ServiceNow App Engine powered by the Now Platform, you can strike the perfect balance of coding freedom and compliance, all the while ensuring your apps are safe, effective, and on your IT department's radar.
Are you a pro? Subscribe to our newsletter
Sign up to the TechRadar Pro newsletter to get all the top news, opinion, features and guidance your business needs to succeed!