Server management with SharePoint 2013
Will the apps model make server management and feature extension easier?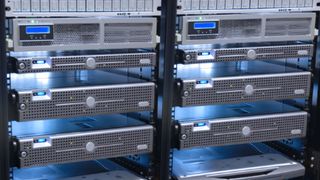 One of the major components of the new version of SharePoint 2013 is that it will use the concept of apps familiar to smartphone and tablet users. This is a radical move that could make server management and feature extension much easier to manage.
The new version of SharePoint 2013 is a major upgrade, and IT managers need to carefully consider how it could benefit their organsations, and if the new app platform is worth committing to.
Those who have had to manage their SharePoint installation may welcome the chance to move to an environment where third party apps can be purchased and modified for their specific needs. This would require IT managers to carefully review their security policies to ensure any installed apps do not compromise their networks.
The new app platform has been described as similar to the BYOD phenomenon in creating a need for new layers of management and security policies. Considering the ease with which new apps can be downloaded and installed, SharePoint users need to think carefully about how much control they will insist on - if user-installed apps are allowed at all.
It will also be necessary to consider how SharePoint will be deployed. Microsoft plans to update it in the cloud first before other installations, and if your company uses Office 365 and SharePoint Online as well as having a central on-site database that is queried, any installed apps will need to access all these channels.
IT managers that have on-premises installations and cloud based services will need to develop a strategy that tracks each app to ensure security is intact, but also ensures integration across their business.
There's an app for that
With the move to enable the easy creation of apps, IT managers are now SharePoint developers. In addition, Microsoft is building an app store where commercial apps can be purchased, and adopting a similar model for the new edition of its Office suite, further moving its flagship products to more app-based customisation.
Commercial developers of apps will flock to these apps stores, as the installed user base is massive – there are around 135 million SharePoint users. One developer that can see the value here is Dell, which recently acquired Quest an independent software vendor. It said this would extend its suite of solutions to help customers simplify operations and maximize workforce productivity.
For IT managers looking for ways to leverage their existing servers, a move to more app-based developments gives them a level of control that has not been previously possible.
Are you a pro? Subscribe to our newsletter
Sign up to the TechRadar Pro newsletter to get all the top news, opinion, features and guidance your business needs to succeed!