Sea of Thieves: The Legend of Monkey Island finally convinced me to become a pirate
Drink up me hearties, yo ho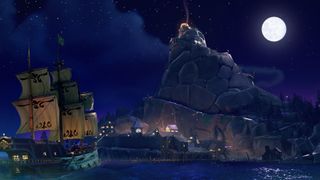 (Image credit: Rare)
When Sea of Thieves was released in 2018 it completely passed me by. The swashbuckling open-world action-adventure game wasn't calling me to sea, and I was massively uninterested in what it had to offer. Although it ticks all the boxes - adventure, puzzles, riddles, and well… pirates - it's just not something I ever gave a second thought. But, jump forward to 2023 with an Xbox Game Pass subscription in my digital pocket, the itch to lower the sails and see what lies beyond the horizon became too much, and Sea of Thieves has now become my new obsession.
Specifically, it was the Legend of Monkey Island crossover that enticed me. Even though it isn't a series that I've had a lot of experience with, the excitement of this new adventure, and the encouragement from a dear friend willing to show me the ropes is what had me downloading the game and visiting the Pirate Lord to learn how to sail. Before I knew it, I was off and the world became my oyster - and there was no better place to head than the game's most recent collaboration.
A pirate's life for me
The Legend of Monkey Island collaboration was split into three separate adventures (Tall Tales) with one launching each month between August and October, so there was a consistent and regular incentive to return to the adventure. The first two quests have you visiting Melee Island, exploring the rowdy Scumm Bar, or having to listen to Stan waffle on about his previously owned vessels while hunting for Guybrush Threepwood and reliving his memories to unravel the story. You'll meet an eclectic assortment of Monkey Island characters. Even as someone who isn't particularly fussed about the series, I rapidly became invested in its setting and characters.
Playing alongside someone who knew more about Monkey Island than I did definitely helped when it came to noticing details that would've otherwise passed me by. That said, you learn a lot about the premise of Monkey Island through cutscenes, so even if you have no concept of what it is and its story, you'll learn everything you need to know. As Threepwood's ship springs to life around you in flashback-like form between missions and rattles what is basically a "here's what you missed" monologue, you start to get a feel for the immersive storytelling Sea of Thieves prides itself on- a treatment that carries across all three of the Tall Tales
But the final, most recently released installment of the crossover adventure takes you to a new location rather than having you return to Melee Island. Instead, this has you exploring the Lair of LeChuck on Monkey Island before engaging in an epic bout of naval warfare against LeChuck and his crew. The encounter is tense and full of cannon fire, with what feels like an awful lot on the line. But, in reality, it's just you and a mate circling around a large room and hoping you get into a position where you can land a few well-timed root beer cannonballs for fifteen minutes.
Generally, you can easily approach the game without feeling lost for where to start or what's going on - a fact I appreciated. I expected to be thrown into the deep end and unable to keep up with players who had been enjoying the title for years, but it does a fantastic job at gently showing you what to do without feeling like a forced tutorial or making you feel like a filthy landlubber among a sea of fine pirates.
Riddle me this
I'm not overly confident when it comes to riddles and puzzles, but Sea of Thieves manages to hold your hand just enough throughout the quests to prevent you from feeling stuck. On the surface, it's a lot of "go here, look at this thing, potentially pick up this thing, and take it somewhere else" most of the time, so they aren't exactly taxing. But the answers to certain challenges require you to think outside the box and there are times when things feel so simple that you want to kick yourself when they're solved, but the "nice one, bestie" you get as a reward over Discord makes all the hard work worthwhile.
One challenge from the final tale of the trilogy sunk its hooks into me in particular, and it captures this classic feeling of generally pointing you in the right direction without giving you too large a hint and leaving you trying to dissect every possible clue you can. But this challenge in particular will have you running around the whole island trying to find a way to get the reflection of a mirror to set a gunpowder gummy alight, which takes a lot of time to understand exactly where things need to go.
At a point, giving up feels like an easier alternative to traipsing around the island in a desperate attempt to find three coconut shells hidden among its massive map. But, we had already committed to completing the other two Tall Tales so we felt obliged to finish the task we had started. After we stopped racing around and took a moment to re-read the quest, it all clicked into place - which is usually what happens with Sea of Thieves. It's a lot of trial and error, but it all eventually makes sense when you put your heads together.
So while these riddles aren't overly difficult once you've got to grips with the task at hand, they feel incredibly rewarding due to the amount of time it takes to solve certain elements. This timesink also helps immerse you further into the world it's presenting, and I've started to see why so many players have been enjoying its collaborations and tales for five years.
An adventure to share
Generally, these Tall Tales, and the Sea of Thieves experience as a whole, sets a basis for you to carve out your own adventures. Away from the main structure, your approach to solving puzzles and discovering secrets in particular feels self-directed. It's largely down to the game essentially thrusting you into different worlds and going "Yeah, now just figure it out" and letting you run around like kids in a candy store.
You're completely free to play on your own, of course, but ideally, it's a game designed as an experience to share. It'll test you and your friends in humorous ways, like shouting at one another when bringing your ship into port with one of you looking to create a re-enactment of the fate of the Titanic, or one of you not listening to the other when there's a hunch about a riddle, but that's all part of the experience.
Long story short, after spending a decent chunk of time exploring Monkey Island with my shipmate, I think next time a co-op game is brought to my attention I'll spend less time turning my nose up at it and just bite the bullet and jump in. Sea of Thieves has rapidly become one of my favorite games to suggest to friends looking for something easy enough to pick up and play when caught at a loose end, and when the next collaboration is announced I will be patiently waiting to jump right in and set sail. I just wish it hadn't taken me so long to take the plunge in the first place.
Sea of Thieves is one of the best games on Xbox Game Pass, but if you're looking for alternative adventures to share if you don't fancy becoming a pirate, we've got a list of the best co-op games and the best multiplayer games on PC too.
Sign up for Black Friday email alerts!
Get the hottest deals available in your inbox plus news, reviews, opinion, analysis and more from the TechRadar team.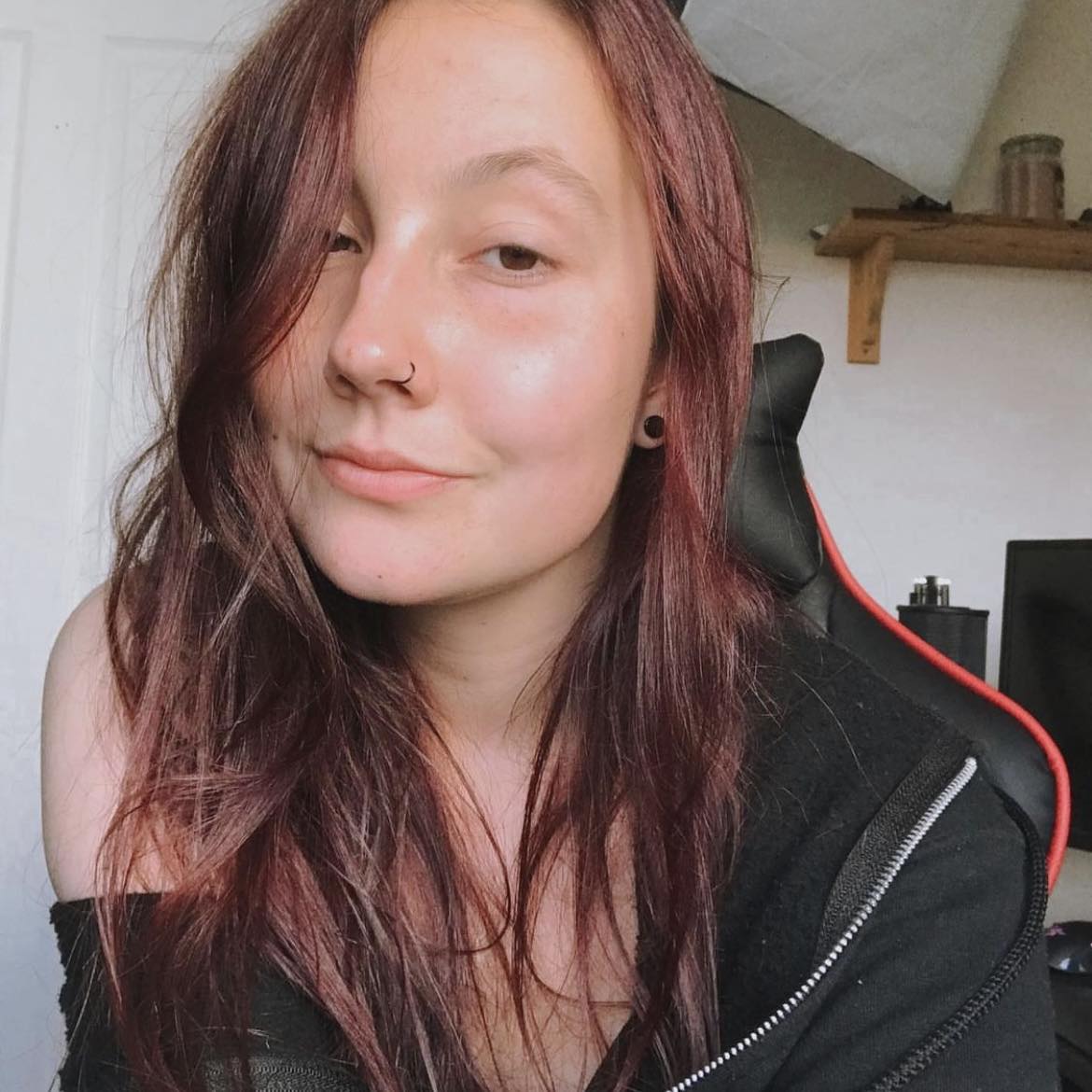 Kara is an Evergreen writer at TechRadar Gaming. With a degree in Journalism and a passion for the weird and wonderful, she's spent the last few years as a freelance video game journalist, with bylines at NintendoLife, Attack of the Fanboy, Prima Games, and sister publication, GamesRadar+. Outside of gaming, you'll find her re-watching Gilmore Girls or trying to cram yet another collectible onto a shelf that desperately needs some organizing.