Blasphemous 2 is not for the faint of heart. The battles can be difficult at times - to a controller-breaking level. However, if you're a fan of the stresses and strains found in Souls-like games and are willing to learn the moves inside out, then this Metroidvania will reward you with beautiful finishing kills and adrenaline-filled boss fights.
Pros
+

Excellent combat

+

Beautiful art and scenery

+

Poetic story and writing
Cons
-

The map can be hard to navigate

-

Made me question my ability to play video games
Why you can trust TechRadar We spend hours testing every product or service we review, so you can be sure you're buying the best. Find out more about how we test.
Review information
Platform reviewed: PS5
Available on: PS5, Xbox Series X|S, Nintendo Switch, and PC
Release date: August 24
Blasphemous 2 is poetically bloody and tragically beautiful, from the angelic scenery and golden light at the highest points of the Crown of Towers down to the hidden caverns found in the tangled and thorny groves of Repose of the Silent One. You'll encounter twisted creatures around every corner of the classic Metroidvania, but even if they have skin dripping from their face, the environment is so beautiful that you'll hardly notice.
You play as The Penitent One forced awake from a deathly slumber to prevent the birth of a new prophetic miracle child destined to send the land back into an endless cycle of agony through its blessings and curses. The task is simple - hack, slash, and dodge your way through endless monstrosities plagued by the Miracle within a hidden map and finally live long enough to cast judgment on all who stand in your way.
Even at its darkest moments, there's always light to be found in this Metroidvania. Even when you've spent an hour trying to beat a boss with no success, whittling it down to its final hit point before succumbing to a fiery death yourself, it'll all be worth it once you've finally secured the win with a gory finishing kill that'll flood the screen with blood red shadows. There's frustration, anger, and a lot of death embedded into Blasphemous 2's DNA, but at the end of these classic Souls-like struggles, you'll always be rewarded for your troubles.
Tough love
Blasphemous 2 beat me down until I was a mere shell of my self. I can't say that many games have aggravated me to the point of lifelessly staring out my window just to calm myself down. However, even at its most frustrating moments, I never wanted to stop playing.
After an hour of screaming, pleading, and bargaining with the pixels on my TV, I was still unable to beat the first boss tasked with protecting the Holy City and the Miracle. The fight took place in the lofty golden halls of the Crown of Towers. The once ornate halls had now been painted red with lashings of my blood as I began the fight yet again.
Best bit
When I encountered my third main boss fight, and was able to channel my inner flying squirrel and launch myself off the walls to kill the giant flesh-rotten beast on my first try. While it may not seem like much, after getting roughhoused by almost every enemy in the game, it was a welcome and hard-earned success.
I've never been known for my focus; as someone easily distracted, this boss fight pushed me to the edge. First tasked with fighting the fiery behemoth, you soon find out that he is not alone. Once you have depleted his health, a smaller, even more dangerous enemy jumps out from the boss's weapon to begin yet another fight. If you manage to best this tricky creature, you'll be forced to fight both of these bosses simultaneously. The attention to detail, focus, and pattern recognition needed here are second to none, with Blasphemous 2 punishing you for even the slightest misstep. Despite this fight dragging me to new lows, the feeling of finally mastering each step and standing on the corpse of this once-deadly boss gave me enough energy to forge further ahead on my sorrowful pilgrimage.
If you're a fan of challenging and methodical fights, then Blasphemous 2 will be a treat. While the bosses are definitely the main attraction with intricate set-pieces, even many common or regular enemies can send you to an early grave. You may get frustrated at the difficulty, but just as long as you act logically and don't get too greedy for an extra hit, and keep learning as you go, you'll fly through the levels.
Poetry to my ears
While the combat is excellent, it's not the only draw in this Metroidvania. The script, story, and music complete and brilliantly round off what is already a very polished game.
Souls-likes can sometimes fall victim to their own stereotypes as developers prioritize difficulty and combat over other features. While enemies are often wonderfully made, elements like story and setting can fall by the wayside in smaller titles. Luckily, Blasphemous 2 brilliantly executes its other elements as well.
You're immediately introduced to the poetic realm of this prophetic game as the oracle, in all her beauty, descends from the heavens to direct you on your path of penitence. While the script can be confusing at times, as the words are by no means simple and you can get slightly lost, most of the time, it doesn't matter as the overarching story is clear. So just sit back, relax, and enjoy one of the most poetically stunning scripts I've experienced of late.
Blasphemous 2 expertly builds off the first game's story but isn't so dependent on it that new players will be confused. While I'd recommend playing the first game for context and to gather a wider knowledge of the deeply interesting lore and story behind this Metroidvania, it isn't necessary.
If you've been interested in Souls-likes or Metroidvanias but have been hesitant to jump into these, sometimes confusingly complicated, games, then Blasphemous 2 will answer your prayers as it's a brilliant first stepping stone into both genres. The script, setting, and music will lift your spirits even when every enemy is crushing them, and as long as you remember not to be overly greedy with attacks and face every obstacle logically, you won't get too stuck in this Souls-like.
Accessibility
Unfortunately, Blasphemous 2 has very minimal accessibility settings. These are limited to vibration and screen shake being turned on or off. While there's not a lot of scope for more settings to be put in place, it would have been nice to have seen more visual or audio tools, even if this was simply changing the size of the subtitles.
How we reviewed
I played 15 hours of Blasphemous 2 to completion. While that doesn't mean I've got all the items that you can find scattered around the map in chests, I have managed to defeat all of the Metroidvania's main bosses (barely).
Playing on the PS5 was a delight; I encountered no bugs, and the sound and visual quality were spectacular. It was a delight to play, even in its more trying moments.
If you're a fan of Souls-like games, then check out these brilliantly difficult titles for even more gut-wrenching fights, or take a look at our preview for Lords of the Fallen for something slightly easier.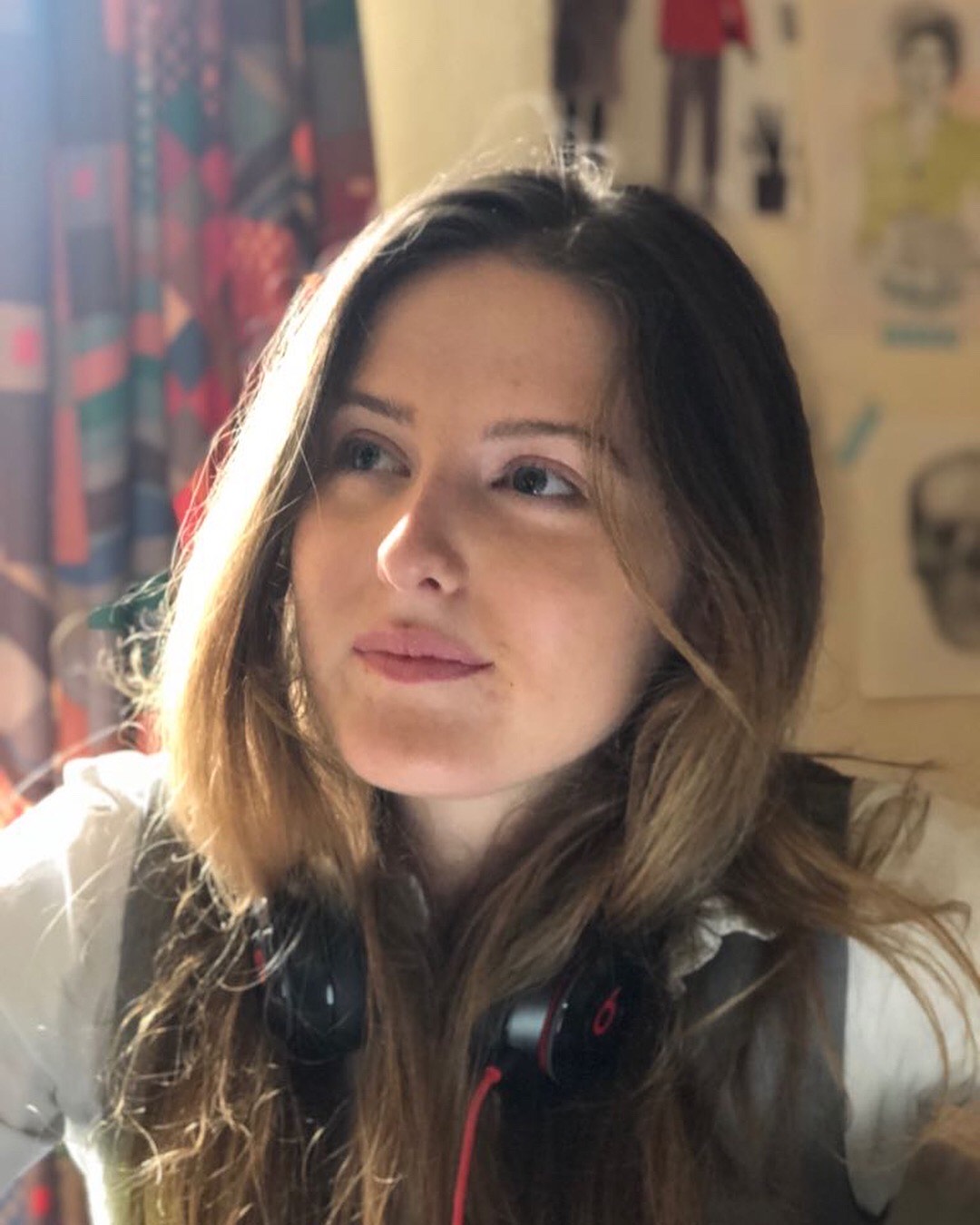 Elie is a Features Writer for TechRadar Gaming, here to write about anything new or slightly weird. Before writing for TRG, Elie studied for a Masters at Cardiff University JOMEC in International Journalism and Documentaries – spending their free time filming short docs or editing the gaming section for their student publications.
Elie's first step into gaming was through Pokémon but they've taken the natural next step in the horror genre. Any and every game that would keep you up at night is on their list to play - despite the fact that one of Elie's biggest fears is being chased.