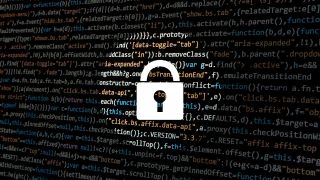 (Image credit: Shutterstock.com)
Investing in one of the best password managers on the market is a wise move and it doesn't matter if you're an individual or a business. Either way, a password management product can make life simpler and hopefully more safe and secure into the bargain. A reputable password manager can take care of multiple log-in requirements and that's a real boon if you've got lots of passwords to take care of.
A password manager will also reduce your tendency to use the same password more than once too, which means it'll lessen your chances of being hacked. Password managers have been designed to work as a digital vault, holding all your log-in details on one secure place. Often, you'll just need one master password to access these details. The other bonus is that a decent password manager can create unique log-in combinations too, meaning you don't have to.

You'll still need to be diligent about password protection though, but a password manager can take a lot of the hassle and stress out of the day-to-day management of this vital data. You can choose to have an on-device password manager, which is handy enough if you only use one piece of hardware. However, most of us tend to work or enjoy our leisure time on more than one device, such as a smartphone and a laptop. In this case, a password manager that uses the power of the cloud can tend to be more versatile.

Whichever route you decide to take, the following tips will help you make the right decision for your needs.
---

1. Look for encryption
Any reputable password manager will make optimal use of the latest encryption technology. Take some time to read through the details of any password manager packages you're interested in and lookout for information on which encryption algorithms they use. You'll want to ensure that any sensitive data fields you enter are going to be stored and protected as securely as possible.
2. Secured credentials
While a password manager needs to be able to secure your credentials, it's also possible that you could one day forget the master password. If this happens, you will not be able to log in and this could cause a lot of headaches and mean you cannot access your accounts. So, it's worth checking that you can get a decryption key in a worst case scenario, while also ensuring that this isn't able to be gained by someone other than yourself.
3. Multi-factor authentication
Having the added benefit of multi-factor authentication offers another level of security, which is especially useful on any cloud-sync password managers. It means that you'll need to have both a master password and a second factor, such as a smartphone notification, in order to gain access to your passwords. It may add to the cost of some packages, but it's worth having.
4. Regular updates
Password managers, like any other chunk of software, need to be kept up to date, so be sure to check that your preferred options stay on top of things. Hackers and other cybercriminals are modifying their behavior and techniques all the time, so you'll want to invest in a password manager that is updated on a regular basis in order to match the ever-changing security landscape.
5. Password generation
Coming up with a good password in the first place is a common challenge we all face. By spending money on a quality password manager, you should get the added benefit of the software being able to generate a new log-in whenever you need it. This will invariably be much better than anything you produce yourself too, which means it should be both safe and secure.
6. Managing passwords
If you've been using log-ins for any amount of time then once you start using a password manager there's an additional benefit to be had. Many password manager apps can check over your existing password collection and advise if any are weak, or might have already been compromised. They can frequently match them against databases of breached log-in details and advise of how best to change details to fend off any potential attacks.
7. Platform compatibility
It's well worth checking that any password manager you might be investigating is able to function on a variety of platforms. This will make like much easier, especially if you tend to move between different operating systems, like switching from an Apple computer to an Android smartphone, or vice versa. It should be able to work in harmony with your other software too, including popular web browsers such as Chrome, Edge, Firefox and Safari.
8. Convenience features
One of the best things about a decent password manager is that it can make your life much easier. If you're looking for convenience, then having an auto-fill feature as part of the package can streamline your online activities. This will often allow you to access websites using a browser extension, thereby removing the need to do any additional typing in of password details. However, you'll want to check that this aspect is as secure as possible and not able to be used by anyone else who might jump on your computer or device.
9. Added value
While there are free password managers that exist, it's always a good idea to spend some money and invest in an app that offers value as well as plenty of security. If you're signed up to a package you'll get better maintained software, that's able to stay on top of any of the latest security alerts as well as providing you with plenty of features. Having a password manager that is always bang up to date offers much more peace of kind than a free or adware-based design.
10. Ease of use
Most of the decent password manager packages out there are very easy to use, which makes everyday log-in life that much more bearable. Alongside being easy to use, your chosen password manager should have plenty of features and functionality, all of which can be operated on multiple devices and without the need for a manual. As with any type of computer security system, the ones that come with a subscription-based payment system should mean that you're only ever using the latest and best incarnation. It's often money well spent.
Are you a pro? Subscribe to our newsletter
Sign up to the TechRadar Pro newsletter to get all the top news, opinion, features and guidance your business needs to succeed!
Rob Clymo has been a tech journalist for more years than he can actually remember, having started out in the wacky world of print magazines before discovering the power of the internet. Since he's been all-digital he has run the Innovation channel during a few years at Microsoft as well as turning out regular news, reviews, features and other content for the likes of TechRadar, TechRadar Pro, Tom's Guide, Fit&Well, Gizmodo, Shortlist, Automotive Interiors World, Automotive Testing Technology International, Future of Transportation and Electric & Hybrid Vehicle Technology International. In the rare moments he's not working he's usually out and about on one of numerous e-bikes in his collection.