Best Nintendo DS games: top titles for the handheld console
Best
Contributions from
last updated
The best Nintendo DS games still showcase what made the console so innovative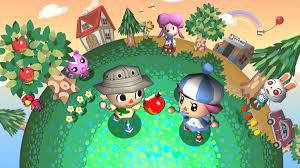 (Image credit: Nintendo)
The best Nintendo DS games are capable of transporting you back to the golden age of the handheld console. The best titles are great showcases for their series and use the DS hardware in innovative ways, even many years after its discontinuation, which is why so many players still love the Nintendo DS.
Our list of the best Nintendo DS games prove what a great handheld the Nintendo DS was. Whether they utilize its double screen and stylus to great effect, or are simply great fun to play, either way, you will find plenty of reasons to dig up a DS.
Best Nintendo DS games
Why you can trust TechRadar We spend hours testing every product or service we review, so you can be sure you're buying the best. Find out more about how we test.
Kirby Super Star Ultra
One of Kirby's most beloved adventures, refined
Kirby Super Star was formerly a SNES game, a platformer with such colorful worlds and exciting powers for the little guy that a DS remake made sense.
It isn't the first outing on the DS for Kirby, but it's an example of a classic receiving a great remake that enhances the original playing experience.
Animal Crossing: Wild World
One of the best Animal Crossing settings
Animal Crossing: Wild World was the first step to a more social Animal Crossing experience. While Animal Crossing: New Horizons is clearly the game that offers the most interaction between players these days, not everyone is a friend of the current island setting. Going back to the cozy villages of Wild World is just the thing, then, especially because there are some villagers, quests, and festivities that New Horizons never adopted.
Wild World is one of the best Nintendo DS games because, as with all of them, it successfully improves on the formula and gives players a good time all throughout the year. There's always something to do; from decorating your home to collecting new items to just lounging with your favorite villagers.
Nine Hours, Nine Persons, Nine Doors
The best visual novel escape room thriller around
For all those looking to get into visual novels, the DS has a great selection, and one of the best Nintendo DS games in that category is Nine Hours, Nine Persons, Nine Doors, commonly abbreviated to 999. If you've ever heard people gush about writer Kotaro Uchikoshi, 999 is one of the reasons why. It's also one of the games that usually comes to people's minds when we're thinking about the trend of Battle Royale-type stories in games, long before it was a shooter subgenre.
999 is a mystery on a cruise ship, consisting of 'novel' sections where you get to follow the story and make branching decisions, and 'escape' sections where you puzzle your way through an escape room. 999's story builds with every playthrough, and each new revelation comes with truly mind-bending twists – a true "you have to see it to believe it" kind of game.
Pokémon HeartGold/SoulSilver
Two classics get a new lease on life
We won't argue that Pokémon HeartsGold and SoulSilver are the best Pokémon games, that's a hot topic and essentially what our best Pokémon games list is for. However, they come pretty damn close, and this is another significant remake of a classic set of games.
The games take place in the Johto region and offer updated graphics, touch controls, and even the ability to use the 'Pokéwalker' – essentially a Tamagotchi – to take your Pokémon wherever you go, which is another thing that was more revolutionary at the time than it may seem now, but is pleasantly nostalgic if you've owned the games upon release.
Grand Theft Auto: Chinatown Wars
GTA for your pocket
As a rare handheld entry in the Grand Theft Auto franchise, Chinatown Wars gives you a setting and story you still can't experience anywhere else. Considering the wait until GTA 6 is still rather long, now's likely a great time to make your way around town. Despite the (by today's standards) modest hardware it runs on, the game carries on the tradition of roaming an open world and doing whatever you want (mostly crime).
Of course, there are also awesome missions to complete along the way, and while there are a few things that have been left out in this version of the game, plenty has also been added, making Chinatown Wars one of the best (and only) mature-rated Nintendo DS games out there.
The Legend of Zelda: Phantom Hourglass
Link goes on an adventure at sea
While Spirit Tracks is perhaps a better game for the innovation it brings, Phantom Hourglass is its enjoyable predecessor filled with familiar features and well-worn gameplay.
This Zelda game centers around travel by boat, is a little more casual than other Legend of Zelda games, and arguably a little easier too, but that doesn't make it any less of an entertaining pocket adventure. We've put it on the list exactly for those differences it offers compared to most Zelda games, making it a standout in a series full of great games.
Metroid Prime: Hunters
A Metroid with a great multiplayer concept
The Metroid games have been a mainstay of Nintendo consoles for years, spawning a whole genre of their own, so we had to recommend a Metroid adventure so you can go back and see exactly why that is. Samus is obviously the best bounty hunter in the galaxy. Or is she? A total of six other bounty hunters are looking to gain that title, which is the premise behind Hunters.
Metroid Prime: Hunters doesn't just feature an awesome story, it features a great multiplayer mode too, allowing you to play intense battles with friends through the Nintendo Wi-Fi connection. You can play as any of the seven bounty hunters, with each of them having their own special attacks and skills.
Mario Kart DS
Every Nintendo console needs a Mario Kart
You can't make a list of the best Nintendo DS games without Mario Kart. Mario Kart DS is exactly what you might expect from a Mario Kart for Nintendo DS game, featuring a multiplayer mode where you can face up to eight players at once, as well as the ability to race through some of the most classic Mario Kart circuits out there.
The DS version of the cart racer may not have the visual sizzle of the Mario Kart 8 Deluxe, but if you're looking to take Mario and Co. on the road, this is still a great place to start. Gotten in the mood for more kart racing? Try the best Mario Kart games that aren't Mario Kart.
The World Ends With You
Don't miss this death game with a cult following
Developed by Jupiter and published by Square Enix, The World Ends With You follows the story of Neku Sakuraba, a 15-year-old boy who wakes up in the shopping district of Japan and is told that he will die unless he completes a certain task.
What we admire most is that the developers started a completely new franchise, which nowadays can be considered a major risk. The chance Square Enix took was well worth it and has resulted in a cult classic JRPG and one of the best Nintendo DS games. It even made it onto the Nintendo Switch as a remake and spawned a sequel called NEO: The World Ends with You.
Final Fantasy Tactics A2: Grimoire of the Rift
The tactics game that spawned a genre
Closing out our list is Final Fantasy Tactics A2: Grimoire of the Rift, a sequel to the great-selling GBA game that was a sequel to the awesome, trail-blazing PS1 game. While Grimoire of the Rift didn't rewrite the formula for the Tactics series, it did add several classes and features that greatly enhanced an already great franchise.
Combat is turn-based and deeply cerebral as you attempt to out-maneuver and overpower your enemy. In between battles, you'll equip characters with new weapons and skills and take on side quests and new characters. It's a formula that never feels old and has yet to be beaten, even now, years after its release.
Best Nintendo DS games: FAQs
What's the most popular DS?
Nintendo DS, 2DS, 3DS, DSi... Nintendo didn't really help its case when it named its DS generation consoles. It's clear, however, that the 3DS was a lot more popular than the DS, outselling double the amount of the previous console within eight months of launch.
From today's point of view, the 3DS large library of well-loved games (check our list of best 3DS games) and its backwards compatibility with DS games make it the better option if you're looking to buy one.
Is the Nintendo DS obsolete?
You don't have to be a retro game fan to know that a console never really becomes obsolete. The Nintendo DS has reached the end of its lifecycle, meaning there are no new games being made for it, but all the great games you can play only on Nintendo DS mean it's far from obsolete. Whether you just want to experience every game in a popular Nintendo series or enjoy older games for nostalgia, the Nintendo DS is never truly obsolete.
How we made our best DS games list
Even though the Nintendo DS isn't holding the beacon as Nintendo's most favourable console in today's climate, it's still a console we have held very closely over the years.
Between the team at TechRadar Gaming, we've spent hundreds if not thousands of hours across a variety of titles on the console, so we have an incredible clear idea of which games are worth recommending and due to our extensive experience with the Nintendo DS family of consoles, we have formed opinions that you can trust.
In addition to our many years alongside the Nintendo DS family, we've also got a team of experts that cover a huge variety of genres, so regardless of which style of game you're looking to pick up on the console, we'll be able to advise you a title or two.
The best Nintendo Switch games will help you appreciate the newer age of Nintendo consoles without straying too far from the DS experience, but if you're looking for further ways to continue appreciating Nintendo's handheld console history, the best GBA games will help out too.
Sign up to receive daily breaking news, reviews, opinion, analysis, deals and more from the world of tech.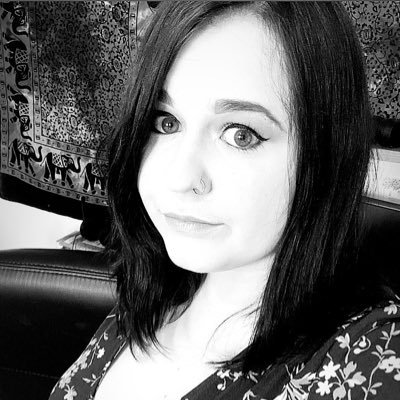 Associate Editor, TechRadar Gaming
Vic is TechRadar Gaming's Associate Editor. An award-winning games journalist, Vic brings experience from IGN, Eurogamer and more to the TechRadar table. You may have even heard her on the radio or speaking on a panel. Not only is Vic passionate about games, but she's also an avid mental health advocate who has appeared on both panels and podcasts to discuss mental health awareness. Make sure to follow her on Twitter for more.