Made from proprietary mesh designed not to sag or feel too firm, and wrapped around a lightweight frame that flexes as you move, the Steelcase Karman adjusts automatically to any posture. That makes it perfect for hybrid workplaces with hot desks where different users don't have to keep tinkering with adjustments. It's a unique chair with a beautiful design, but you might want to try it first if you're considering it for home use.
Pros
+

Flexes with body movements

+

Breathable material

+

Lightweight compared to other mesh chairs

+

Beautiful design
Cons
-

Cushion seat could be hard for some

-

No integrated lumbar support

-

Its flexibility may not suit everyone
Why you can trust TechRadar We spend hours testing every product or service we review, so you can be sure you're buying the best. Find out more about how we test.
Steelcase Karman: One-minute review
I'd never seen an office chair that made me want to wolf whistle, but the Steelcase Karman sure did – particularly when I saw the black mesh-and-brass model. Sadly that's not the chair I got for this review – I was sent the Black Opaque option – but I still can't help admiring its sleek look.
To match the good looks is a uniquely agile design that should suit most users and would be good for a workplace where hot-desking is the norm. The Steelcase Karman is built around a weight-shifting mechanism that adjusts ever so slightly with body movements. Add to that a proprietary mesh material that's designed to neither sag nor feel stiff, and it's a chair that naturally flexes to support each user as they shift around throughout the day. That means each individual using the chair may not need to tinker with any adjustments other than height.
That's a remarkable feat to achieve from a design standpoint, but it could also divide the users into two camps – you'll either love it and hail it as one of the best office chairs you've ever sat upon, or it will severely disappoint. There are two reasons for that – the seat has a cushion under the mesh layer that can be too firm for some people, and the flexible backrest may not provide enough support for people who prefer lumbar support. I think that those who won't like the Karman will however be in the minority, thanks to its flexibility. While the latter makes it worth considering for a hot-desking workspace, there are more ergonomic and affordable office chairs that you can get for home use.
Steecase Karman review: price and availability
Announced in 2021
Available since May 2023 in the US, Australia and Singapore
Priced from $846 / AU$1,999 / SG$1,999 (UK price TBC)
Word of the Steelcase Karman was made public back in 2021 – at least in the US – with the company saying the chairs would be available some time in 2022. The final release took longer than expected however, with the Karman only arriving in May 2023 – but that's given Steelcase the time to make what is arguably a unique chair.
In the US, the Karman can be purchased directly from Steelcase with prices starting at $846 for the armless base model, going all the way up to $1,424 for the InterMix Shift material with all the bells and whistles. The US gets several colorways and different options to customise the Karman, but this isn't the case for Australian buyers, as the chairs are currently only manufactured in the US and, to keep costs down, only a limited number of models are available Down Under.
If you're buying in Australia, you can order it directly from Steelcase in four choices that differ just in the mesh material used. The two InterMix Opaque models will set you back a rather eye-watering AU$1,999 and the InterMix Shift option is an even more expensive AU$2,499. Coming in at the same premium price of AU$2,499 is the Black mesh/Bronze frame option as well. All four come with arms (which are optional in the US) and caster wheels.
Steelcase Australia says that shoppers Down Under are paying a premium on the price to cover the cost of having the chairs shipped and stored locally in warehouses, which does at least explain some of the gap. Still, it's an expensive chair that I would recommend you try first before making a purchase – something that can be done at the Steelcase showrooms located in Sydney and Melbourne.
The Karman is currently not available in the UK, although it's listed on the EU Steelcase website as "coming soon" and pricing is yet to be confirmed.
Steelcase Karman review: Design and setup
Beautiful, streamlined design
Flexible, lightweight frame
Comes fully assembled
The Steelcase Karman comes to you fully assembled in both the US and Australia (I presume that will be the case in the UK as well when it finally launches there). And you'll notice why that's important as soon as you lay eyes on it. It's not quite the traditional mesh office chair design. The frame is curvy, lightweight and is molded in such a way that it looks like it's all one single piece.
The frame is also flexible – it won't bend out of shape, but will shift a little with a user's movements through the day. For example, the seat will dip marginally when body weight settles on it, then shift a little if you happen to lean or twist towards one side at any point during the day. The backrest will also move if you lean back, and you can lock it in place with a twist of a knob called the Comfort Dial.
Speaking of which, the Comfort Dial and its adjoining lever under the seat – which changes the seat height – are the only adjustments you can make for the frame. The other adjustable parts of the chair are the armrests (if you opt in for them, for those in the US).
Image 1 of 3
The arms can be raised/lowered, and the pads swivel a little, plus slide back and forth. That might be sufficient for most users, but I found it a little lacking as I've come to the Karman after trying the Steelcase Gesture. The armrests on the latter have extensive adjustments that can boggle the mind and I am a huge fan. At the Karman's price point (particularly for the more premium models), I think I'd have preferred the Gesture-type pivoting armrests.
The mesh used in the Karman is also in keeping with the nature of the chair – it's a patented material that's neither too stiff nor too soft, and Steelcase claims it won't sag over time. Steelcase calls this Intermix Technology and a "textile", which is apt, as the mesh looks and feels like fabric, not plastic. It's comfortable and breathable. Interestingly, the seat has an integrated cushion that adds some firmness and that was divisive in TechRadar's Sydney office – I loved it, as did one other colleague, but two other colleagues thought the seat was too hard, and undermined the natural breathability of the mesh design.
The Intermix Opaque material is a solid colour mesh, while the Intermix Shift is similar to shot silk (woven using two or more colours) where slight movements will make the material change colour. I've seen the Intermix Shift (red/blue) and, personally, I didn't find the colour too appealing. It looked purple and the colour shifting was barely noticeable – depending on where you place it, it could look dull. Like I said, that's just me though, and it's possible you might actually like it – the colour is quite different from anything you'd find on an office chair.
Steelcase Karman review: Comfort
Comfortable for most users
Breathable in warm climes
Lacks lumbar support by default
I've been testing office chairs for a while now and I will admit that the Steelcase Karman is arguably the most unique chair I've sat on. It's hands-down the most flexible chair I've had the pleasure of trying, but the jury is out on whether it's the most comfortable.
Using it for a day or two is fine, but I find that its lack of lumbar support – which is an optional extra that isn't available in Australia, where this review was conducted – isn't right for me. That means, I wouldn't consider it for my home office setup. For the workplace, however, it's actually got a lot more appeal, particularly in a hotdesking environment like the TechRadar office – not having to adjust your chair first thing in the morning is something most of us were sold on.
Personally, I love the integrated-cushion seat. It's firm without being too hard and I prefer it to the ErgoTune Supreme V3's all-mesh seat. But as I've already mentioned, not everyone seems to like the cushion, as some users found it too hard to sit on all day.
The recline angle has also been a point of contention amongst us colleagues. Despite the backrest automatically adjusting to each person, we found that it was best to leave the Comfort Dial in its unlocked position to suit each user. Locking it in place makes the backrest shift only every so marginally as to make no difference whatsoever. Thankfully there is just enough resistance when unlocked to prevent you from tipping backwards suddenly, although I'd have preferred just a touch more resistance myself.
The armrests, too, may not be for everyone. With limited adjustments as compared to the Steelcase Gesture, they feel more like an afterthought in the whole design. For example, the armrest pads don't move forward as much as the ones on the Gesture do, and they don't pivot as much either. So not everyone who tried the Karman in TechRadar's Sydney office liked the armrests. It's a pity that they're not optional for Australian shoppers, as they are for those in the US.
While you likely won't miss the lack of lumbar support on the Karman if you're using it a day or two a week in the workplace if you hot desk, it may make its presence felt if you have lower-back issues and need a more ergonomic setup. The shifting backrest mesh does provide some lower-back support, but not enough to suit those who like a decisive lumbar bump.
And if your office or home setup isn't air-conditioned in summer, the Karman will help keep you cool. The proprietary mesh is not just breathable, it also seems to absorb some moisture – it isn't moisture-wicking, however. That makes it an ideal choice for hot, humid climates.
Flawed as it might be, I have to reiterate that this chair was made for a specific workplace scenario and, for that purpose, it's a good option.
Should I buy the Steelcase Karman?
Buy it if...
You want a one-of-a-kind office chair
There's no denying that the Steelcase Karman is unique. Designed to make it easy and comfortable for multiple users, it does exactly what it says on the tin and does it well enough.
You love a good-looking chair
Its uniqueness is, of course, due to its design and, like I said at the very beginning of this review, it's gorgeous! While I'm not entirely sold on the Intermix Shift colour, this chair will fit right into any kind of office setup.
You need chairs for a hot-desking workplace
Designed to make it really easy for multiple people to use it, the Steelcase Karman requires minimal adjustments to suit different users. For an office where hot desking is the norm, it might just be the perfect seating solution.
Don't buy it if...
Your office furniture budget doesn't stretch too far
As nice as the Karman is, it's an expensive chair and, for that kind of money, the Gesture is arguably a better option. However, there are definitely very good office chairs you can get for a lot less money.
You need back support
While getting lumbar support with the Karman is an optional extra for US shoppers, it's not available to all markets (at least at the time of writing). So if you think you or your colleagues need more ergonomic solutions, and you don't hot desk, then you might want to look elsewhere.
Also consider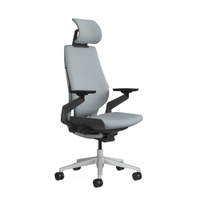 Steelcase Gesture
At a price point that's similar to the Steelcase Karman, the Gesture is a great alternative if you're willing to spend on an office chair and don't need mesh. It has several points of adjustment, particularly for the armrests, that make it suitable for most body types and users. While it's also a rather good-looking chair, it's not as unique as the Karman and the fully-cushioned backrest may not be ideal for warm places.
Read our full Steelcase Gesture review to learn more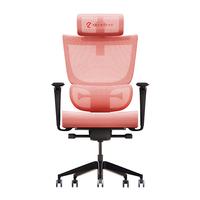 ErgoTune Supreme V3
This chair puts your body first. It's not the most comfortable of chairs for the first few days, but if you are patient with it, your body will thank you for it. With integrated lumbar support – which may be too harsh for some people – and an all-mesh build that's comfortable, good-looking and breathable, the ErgoTune Supreme V3 offers excellent value for money for both businesses and home office users.
Read our ErgoTune Supreme V3 review for more information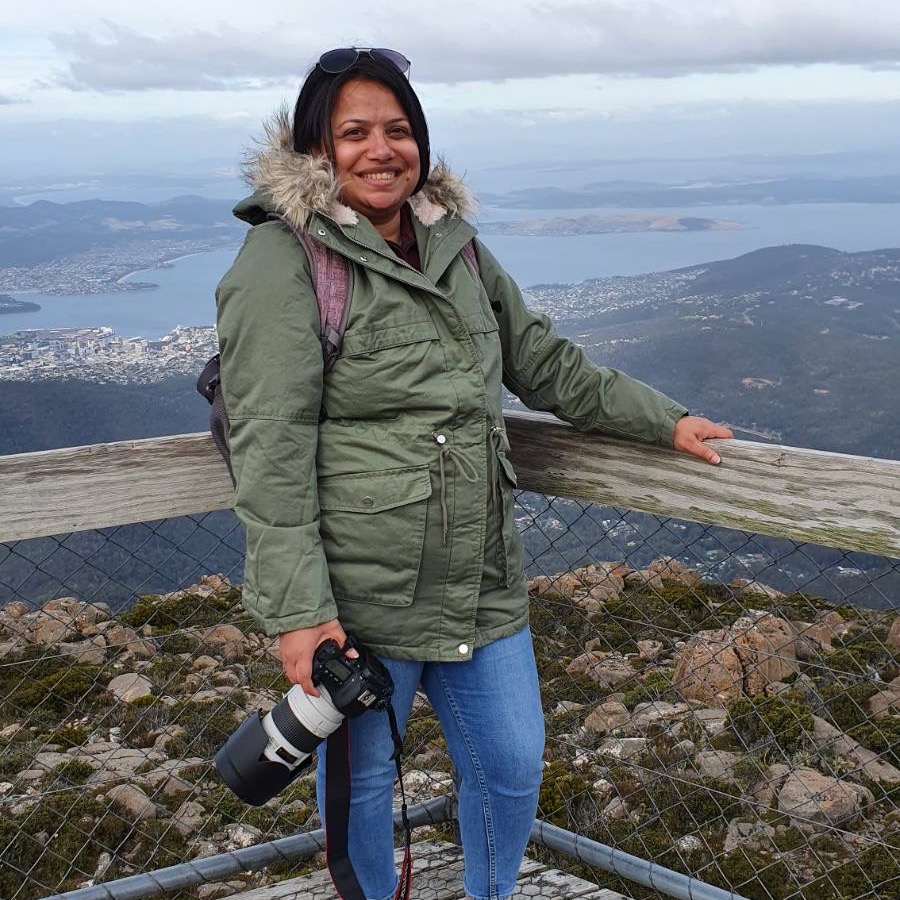 Sharmishta is TechRadar's APAC Managing Editor and loves all things photography, something she discovered while chasing monkeys in the wilds of India (she studied to be a primatologist but has since left monkey business behind). While she's happiest with a camera in her hand, she's also an avid reader and has become a passionate proponent of ereaders, having appeared on Singaporean radio to talk about the convenience of these underrated devices. When she's not testing camera kits or the latest in e-paper tablets, she's discovering the joys and foibles of smart home gizmos. She's also the Australian Managing Editor of Digital Camera World and, if that wasn't enough, she contributes to T3 and Tom's Guide, while also working on two of Future's photography print magazines Down Under.