With its beautifully designed tabletop, excellent build quality, and exceptional electronics, the ChopValue X Fnatic Revive Pro is a truly outstanding gaming desk. However, the high price tag and strictly limited availability make it a hard sell for everyone.
Pros
+

Gorgeously designed

+

Carbon negative

+

Leading electronics
Cons
-

High price tag

-

Limited availability
Why you can trust TechRadar We spend hours testing every product or service we review, so you can be sure you're buying the best. Find out more about how we test.
True to its name, the ChopValue X Fnatic Revive Pro gaming desk is all about revival. That's because this model focuses on recycling and preserving materials while producing entirely new products responsibly. The mission statement is 1,000 Limited Edition desks made out of 10 million chopsticks, producing one of the best gaming desks that I have ever used.
The strictly limited nature of the desk combined with its high price tag means that it is difficult to wholly recommend to anyone who doesn't want the bleeding edge of what a gaming desk can do. It's due to the fact that you're getting leading motorized features, a bespoke tabletop, and all the space you'll ever need for gaming and streaming. If you want something truly unique then there's little better, but for the average everyday gaming, this package could prove overkill.
Price and Availability
The ChopValue X Fnatic Revive Pro is currently available in regions such as the US, the UK, and Australia for $1,075 (around £832 / AU$1,589 before shipping). It is the middle child of the line between the standard Revive Essential ($965 / £747 / $AU1,426) which lacks the standing functionality, and the Revive XL at $1,345 / £1,042 / AU$1,989 which is around 25% larger. Its main competition at this price point is the Secretlab Magus Pro which starts at $799 / £729 / AU$1,059 for the base model and $949 / £829 / AU$1,229 for the XL variant. That means that the former is significantly more expensive than a desk which was already far from cheap in and of itself.
Assembly
Putting the ChopValue X Fnatic Revive Pro gaming desk together was one of the more straightforward builds that I've experienced in my years of testing. The tabletop itself comes heavily wrapped up as one solid piece with the legs and electronics of the stand underneath largely ready to go out of the box. The instructions were straightforward and easy to follow with only a handful of screws needed to properly secure the unit together. It shouldn't take you more than 20 minutes or so if you're working by yourself, but I recommend having some help on hand just in case.
Design and Features
At first glance, the ChopValue X Fnatic Revive Pro doesn't immediately stand out from some of the best standing desks available with its black legs and electronics topped by a surface made of machine-engineered recycled chopsticks. The brand claims that it's "stronger than oak" and "harder than maple" with a level of durability that's not typically seen from your average wooden desk. Every desk features a unique ID carved into the wood.
Where things get more interesting is in the ability to have any images or text carved into the wood at no additional cost which is great considering the initial price of investment. In my case, there was nothing brand-specific carved into it, however, the option to get everything from your Gamertag, Discord alias, nickname, or whatever you fancy as a permanent fixture is a really neat touch. You have a total of 10cm x 5cm (WxH) which should be sizable enough for fairly intricate designs. This Pro model is made up of a total of 7,652 recycled chopsticks saving a total of 10,514g of carbon, so that's a great way of minimizing your carbon footprint and going negative.
Features-wise, there's everything that you would expect from a premium gaming desk. That means there's a dedicated pre-drilled cable grommet to route the leads from your gaming monitor, gaming PC, and accessories through easily, as well as a cable management tray to keep things clean. That's only one side of the story, though, as the electronics in the ChopValue X Fnatic Revive Pro mean you can adjust the height to your liking, meaning it can serve as a standing desk or simply positioned exactly where you want it. There's a total of four remappable slots to which the desk will ascend or descend, and you've also got the option of manually adjusting with up and down buttons as well.
Performance
Using the ChopValue X Fnatic Revive Pro has been revelatory whether I am working from home or kicking back at my gaming setup. The tabletop itself measures 140cm x 74cm x 2cm / 44 inches x 29 inches x 0.8 inches (LxWxH) which is plenty spacious for my gaming PC, multiple monitors, and peripherals such as the Corsair K70 RGB OPX which is a fairly sizable gaming keyboard. A real plus of the large dedicated cable management hole meant routing everything was quick and painless.. The ease is largely due to the hole's positioning on the tabletop, towards the top right where my plug sockets and surge protectors are.
Having had previous experience with some top-end standing desks, such as the excellent FlexiSpot EG8 Comhar, I can say with confidence that the electronics in the ChopValue X Fnatic Revive Pro are a cut above. The motors themselves are quick and virtually silent whether relying on the programmed heights or adjusting manually, which makes getting in and out with my Mavix M9 gaming chair a breeze. ChopValue claims that the tabletop is rated for a weight capacity of 165 lbs / 75 kg, and in my testing, I can confirm that feels about right. All my gaming equipment doesn't quite come in that heavy, but there isn't much in the difference, with the desk itself showing no warping or signs of stress to speak of.
With all said, there is stiff competition in the high-end gaming/standing desk space. The aforementioned Secretlab Magus Pro comes in cheaper and has a substantially higher weight capacity of 260 lbs / 117 kg with more advanced cable management, LED lighting, and all-metal construction. It also isn't as strictly limited meaning it is more readily available for a wider audience. Ultimately, with the ChopValue X Fnatic Revive Pro, you're paying an added premium for the custom design potential and recycled nature but is fundamentally a great gaming desk underneath all of that.
Should you buy the ChopValue X Fnatic Revive Pro?
Buy it if...
You want a high-quality gaming and standing desk

The ChopValue X Fnatic Revive Pro features one of the nicest tabletops you'll find on a high-end gaming desk with exceptional electronics for sitting and standing.
You want a personalized gaming desk
The fact you can engrave any images or text into the ChopValue X Fnatic Revive Pro means that no two models will ever be exactly alike.
You are environmentally conscious
The ChopValue X Fnatic Revive Pro is aggressively carbon negative with its fully recycled design and considered carbon footprint.
Don't buy it if...
You're working with a tighter budget
The ChopValue X Fnatic Revive Pro is one of the most expensive gaming desks available, so if you're working with limited funds you should consider something else.
You have a particularly heavy gaming setup
If you're someone who wants to stack all your consoles and monitors together with a PC and other gear, you may want to look for an all-metal desk such as the Secretlab Magus Pro.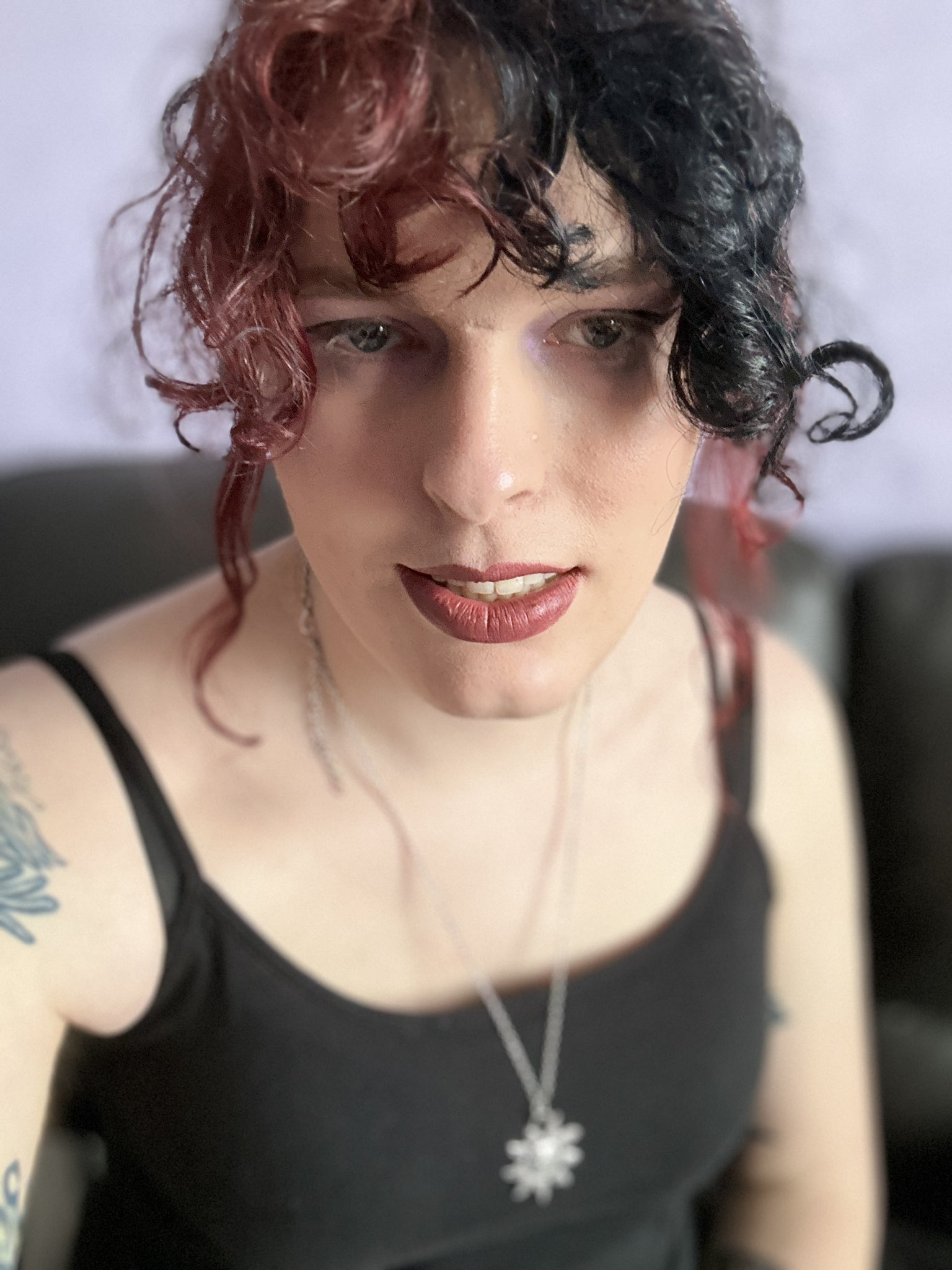 Aleksha McLoughlin is the Hardware Editor for TechRadar Gaming and oversees all hardware coverage for the site. She looks after buying guides, writes hardware reviews, news, and features as well as manages the hardware team. Before joining TRG she was the Hardware Editor for sister publication GamesRadar+ and she has also been PC Guide's Hardware Specialist. She has also contributed hardware content to the likes of Trusted Reviews, The Metro, Expert Reviews, and Android Central. When she isn't working, you'll often find her in mosh pits at metal gigs and festivals or listening to whatever new black and death metal has debuted that week.