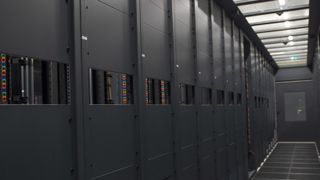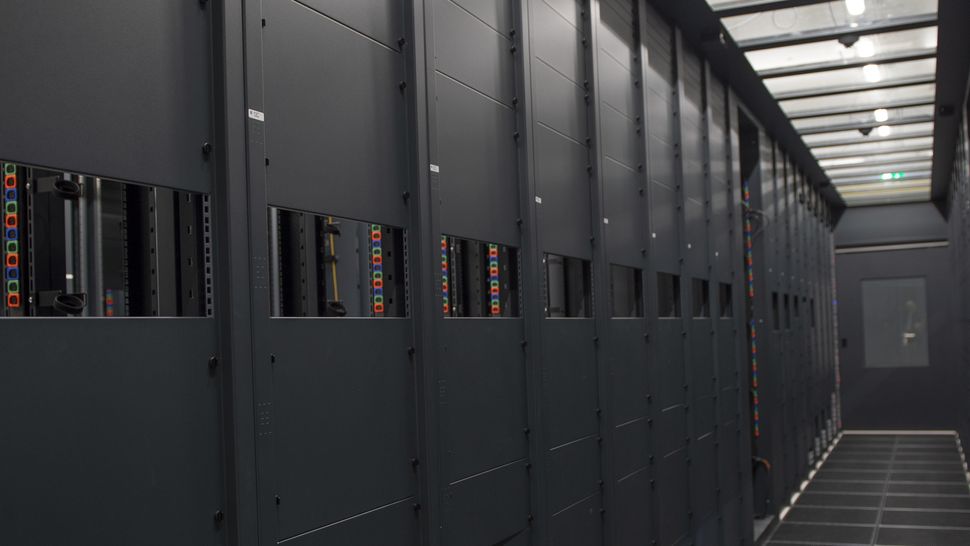 (Image credit: IONOS)
It perhaps comes as no surprise that some of the biggest users and storers of personal data, namely Meta, Google and Amazon, are also the recipients of the biggest GDPR fines to date. Meta itself was fined €1.2 billion alone, earlier this year, out of a total of over €2.5 billion in fines, since the directive's implementation five years ago. GDPR is arguably succeeding in what it set out to achieve; ultimately to force organizations to protect personal data or suffer the consequences.
This is interesting because as EU directives go, GDPR has become something of a poster child, a model for future directives, something to bear in mind when you consider the EU's latest update to its Energy Efficiency Directive (EED). While GDPR has had its critics, not least Meta, it has teeth and this is why the EED has to be taken seriously.
For organizations running data centers, the EED is a framework through which measuring and reporting processes and procedures will be structured. While the EU released its Code of Conduct for Data Centers some time ago, the thrust of the EU's current argument is that data centers are predicted to account for 98,5 TWh by 2030 - a 28% increase since 2018, according to the directive. If the region is to reduce its energy consumption, data centers have to play a major role.
Through Article 8 in the EED, organizations are required to conduct energy audits and implement energy management systems. For data centers, this can represent a big challenge. Unlike GDPR which focuses more on process and procedures, EED will be more metrics based. In data centers, this means measuring and managing energy use and in the case of legacy systems, could mean getting more physical.
Multiple cloud computing environments can add to the challenge, so how accurate will measurements actually be and how will organizations know if they are compliant?
Technical Lead, Data Centre & Sustainability, Nutanix.
Hear no evil?
There will undoubtedly be a tendency to take a wait-and-see approach. A bit like GDPR, there will be a certain amount of early wiggle room but also like GDPR, there will be fines and those fines could be hefty.
For any organization running a data center this is clearly a moment of some concern, although awareness of the EED seems to be currently fairly low. How individual countries adopt and tweak reporting needs to meet new targets is, as yet, uncertain, but putting heads in the sand is really not an option.
In fact, waiting for a legislative stick to hit does not make any sense at all, especially during a period of unstable energy pricing. Regardless of the EED, finding energy efficiencies in data centers has become increasingly key to their viability. Energy costs and sustainability targets have become strange bedfellows, creating a perfect storm which IT leaders can ill afford to ignore.
What this means is that how energy is measured and managed is key, not just for EED compliance but for cost optimization and future business resilience. Data centers need to modernize, embrace automation and a hybrid cloud approach with the ability to move workloads quickly. This is an essential CIO strategy as we approach winter 2023, in terms of cost, energy consumption and competitiveness.
Outsourcing the energy problem to colocation providers or hyperscalers is a potential strategy but it is not without risks. Bad energy bets made by vendors such as Sungard (which went into administration last year) highlight the need to avoid vendor lock-in. Similarly, given the opacity of some of the carbon reporting tools, there will no doubt be significant challenges for the public cloud providers. Organizations need to take ownership, as much as they can and realize this is not about forcing organizations down a rabbit hole but making organizations look at more intelligent ways to manage and store data.
However, the EED will demand reporting across three main categories – buildings, operations and domain control, to get an idea of the spread of responsibilities, in terms of co-lo sites, public cloud and so on. As the old saying goes, you can only manage what you measure, so a lot of this makes sense. Although many data centers will already be doing this to some extent, these measures are usually more for internal optimization or capacity planning purposes.
For some modern data centers, those specifically with a more software defined approach to data center management, the task will be simpler. For others, with a mix of legacy technologies, a sprawl of management interfaces, on and off-site workloads it will be a challenge to access measurements from multiple sources and get anything like accurate figures or even credible estimations. There is also the added risk of relying on third party sources for data.
EED is an opportunity to grow
Nevertheless, while measuring is not as straightforward as it probably should be, at least for now, it shouldn't deter organizations from hatching a plan, to at least understand EED and how it impacts its data center services.
EED, after all, should be viewed as an opportunity. The challenge is how to make the most of that opportunity. It won't be easy, not if compared with GDPR anyway but it will be rewarding. Reducing energy consumption in data centers is, most would agree, a good thing but it comes down to capability and urgency.
Modern data center technologies, such as hyperconverged infrastructure are already proving the point, as Atlantic Ventures suggests in its report Improving sustainability in data centers. In the EMEA region, says the report, modern IT infrastructure architectures have the potential to reduce up to 56,68 TWh from 2022-2025 and save up to €8.22bn in electricity costs in the same period for companies and hosting providers undertaking a complete transformation.
On top of these benefits, data center modernization can also help organizations get ahead with the measurement prescribed by EED. By making performance metrics and utilization information more readily available, even further reductions can be made by data driven decisions and taking advantage of more advanced strategies such as FinOps, GreenOps and cloud bursting among others. Data centers are starting to realize this, using their own data to enable their own IT teams, to connect devs, apps owners and business units to improve services.
Clearly there is scope for change and while the EED is working towards an environment of energy responsibility through regulation, the real incentive for data centers is efficiency. That's the carrot for all organizations but clearly if that doesn't work, the EED could prove to be the stick and as we've seen with GDPR, there will come a point at which that stick will start to hurt.
On the plus side, technologies to help with the more physical aspects of data center management have advanced significantly in recent years. IoT sensors can, for example, monitor and measure facility metrics in near real-time and with a relatively modest investment. The point is that while organizations need to address EED (and its related regional versions such as the UK's proposed Sustainability Disclosure Standards) within data centers, modernizing now, through hybrid cloud and automated workloads will go a long way to meeting the challenges EED will impose. However, in the meantime, for any CIO, taking control of costs and performance improvements in data management can never be a bad thing.
Are you a pro? Subscribe to our newsletter
Sign up to the TechRadar Pro newsletter to get all the top news, opinion, features and guidance your business needs to succeed!
Mat Brown, Technical Lead, Data Centre & Sustainability, Nutanix.