Why mobile networks must end the days of the 'holiday bill shocker'
Proactive customer engagement is a necessity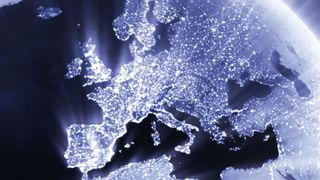 In our connected world, the notion of being out of contact when abroad is unthinkable. People are reliant on their mobiles and various other devices to stay in touch whilst out of the country – whether it's essential for work purposes or just to keep up-to-date with friends and family.
After a surge in complaints in the first few months of this year from consumers hit with big holiday bills, mobile phone providers must ensure that from this month, July 2014, which is particularly timely with the approaching summer holidays, that they comply and support slashed data charges and roaming costs across the EU. Active engagement will be required to communicate changes and to mitigate any disgruntled customers.
The new caps across the 28 EU member states, plus Iceland, Liechtenstein and Norway, demonstrate a huge shift for consumers and providers alike. This will no doubt go some way towards changing consumer attitudes to downloading data and making calls when abroad – an area of low adoption due to fear of shocker bills.
There is also further talk of EU legislation planning to scrap roaming fees by January 2016 altogether. Change is certainly afoot, but with this comes the need to proactively communicate and inform customers of their options and further demonstrate their value to the telecom service provider.
Pain points
In our recent research we explored relationships between service providers and consumers, revealing that only 24% of UK customers feel that organisations are taking notice of, or responding to their views and pain points.
With the plethora of communication channels continuing to diversify and international data/call rates swinging in favour of the consumer, mobile operators need to listen to, engage and inform consumers to demonstrate their value. This experience also needs to be consistent across all channels.
Every channel and customer engagement offers invaluable insights for telecom providers to better understand and inform their communication with customers. Providers need to get to grips with customer insights, whether it is analysing feedback on social media, or studying email correspondence – every part offers a chance to bolster customer satisfaction and loyalty.
The summer holiday period is fast approaching, and in preparation, operators must take a proactive approach if they are to win back customer trust. Information must be readily available and proactively communicated to provide advice on potential holiday pitfalls and the impact of new legislation. Terms and conditions must also be clear and considerations for holiday bundles and packages put into practice.
However, despite better communication from providers, difficult situations are always bound to arise when mobiles are used abroad and customers get higher than expected bills. To deal with this, sufficient customer service procedures must be in place, with staff having relevant training and the correct information readily available to them.
Rebuilding trust
With the right approach, mobile operators have the opportunity to rebuild trust, improve customer experiences and, in turn, reduce customer churn and lead to long-term customer retention. Industry analysts, Forrester, reiterate the importance of providing a positive experience. Companies with high Customer Experience Indexes have more customers who purchase again, don't switch to competitors, and even recommend the company to others.
In light of recent EU legislation and ahead of the summer holidays, mobile providers need to move fast to prove to consumers that they are acting on and learning from previous mistakes. Once roaming fees are entirely scrapped, all providers will be on an equal par. Therefore, in order to stay onside with the consumer and ahead of the competition, they need to offer the best customer experience possible. Only then will they keep hold of existing customers and draw in new ones. Time is definitely of the essence.
Marije Gould is Vice President Marketing at Verint
Are you a pro? Subscribe to our newsletter
Sign up to the TechRadar Pro newsletter to get all the top news, opinion, features and guidance your business needs to succeed!