Not available on Netflix Australia: the best shows & movies you need a VPN for
All the best stuff on US and UK Netflix
Not available on Netflix Australia: the best shows & movies you need a VPN for
UPDATE: The sci-fi thriller What Happened to Monday has been added to the list, as it is curiously absent from the Australian service, despite being labelled as a Netflix Original on Netflix US. Read the next slide to find out more!
Since its launch in 2015, the Australian version of Netflix has done a great job of expanding its content library, bridging the gap between the local version of the streaming service and its US and UK counterparts in the process. Though the steady number of new Netflix Originals has contributed a lot to the AU library's selection, the service has also worked hard to bring as much of the same content as possible to all of its territories across the globe.
That said, there are still a number of shows and movies missing from Netflix Australia that are currently available on overseas versions of the service. At present, the only way to get access to this content on Netflix is to sign up to a VPN or smart-DNS service. Thankfully, your Netflix account will work with any version of the service, allowing you to access content from other regions at no extra cost (outside of the VPN or smart-DNS service fee).
Here are our picks for the best shows and movies only available on Netflix US and UK.
What Happened to Monday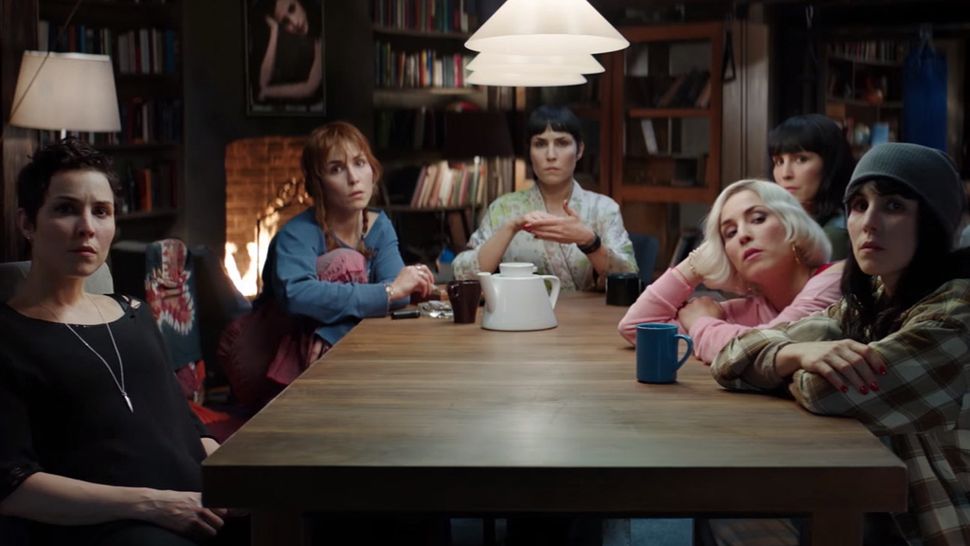 A sci-fi thriller with an ingenious concept, What Happened to Monday sees Noomi Rapace (The Girl With the Dragon Tattoo) play seven identical sisters in a future where only one child is allowed per family due to strict over-population laws. Each named after a day the week by their protective grandfather (Willem Dafoe), the girls are raised to pretend to be one person named Karen Settman, each getting to go outside on the day their name correlates to. But what happens when Monday goes to work and doesn't come back? Did the authorities get to her? Will the rest of the girls be discovered if they go outside? The answers are not quite what they seem... Curiously absent from Australian Netflix despite being a Netflix Original, What Happened to Monday is a tight, violent thriller with a number of dark twists that will keep you on the edge of your seat.
Available on US Netflix
Halt and Catch Fire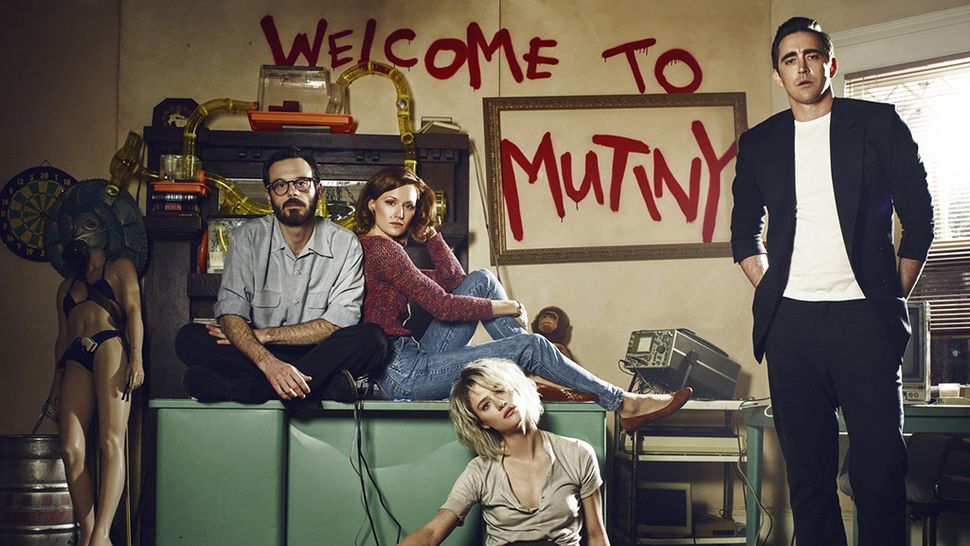 A criminally-underrated series that is perfectly suited to readers of this website, Halt and Catch Fire begins during the home computer boom of the early 80s and continues on to chart the early days of the video game industry and the internet itself. The first three seasons are available on US Netflix with the fourth and final season currently airing on American television. If you've missed this show so far, do yourself a favour and get acquainted with it as soon as possible.
Seasons on US Netflix: 3
Terminator 2: Judgment Day
One of the greatest blockbuster films of all time, Terminator 2: Judgment day is now streaming on Netflix... though you'll need access to the US version to streaming. Arnold Schwarzenegger is back as the titular Terminator, only this time, he's programmed to protect, not kill. Tasked with saving an adolescent John Connor (Edward Furlong in his debut role), Arnie's T-800 must face off against Robert Patrick's technologically-superior T-1000 model Terminator – a shape-shifting killing machine that can imitate anyone it comes in contact with. One of the best sequels ever made, Terminator 2: Judgment Day is the kind of movie you can stream at any time and never get sick of.
Available on US Netflix
Louie
Perhaps the most depressing comedy of all time, Louie offers a fictionalised glimpse inside the mind of superstar comedian Louis CK, portrayed here as a sad sack divorced father of two girls living in New York. Observational in a uniquely sardonic way, Louie is fantastic at providing a steady stream of uncomfortable laughs.
Seasons on US Netflix: 5
Supergirl
If the picture above wasn't enough to convince you to watch Supergirl, consider the fact that this Arrow-verse series recently introduced Superman himself as an occasional guest character and maybe then you'll be willing to give to this incredibly charming and likeable show a go. Supergirl herself is perfectly cast, with Melissa Benoist nailing the heroic, selfless and downright wholesome attitude that's required for the character. Featuring regular guest appearances by The Flash, Supergirl is one of the best superhero shows currently on television.
Seasons on US Netflix: 2
It's Always Sunny in Philadelphia
Sort of like Cheers meets Seinfeld, only with a really twisted sense of humour, It's Always Sunny in Philadelphia has developed a rabid cult-following thanks in large part to the incredible comedic timing of its wonderful cast (which includes Charlie Day and the legendary Danny DeVito), each playing their horrifyingly egocentric characters to a tee.
Seasons on US Netflix: 11
Need a VPN? Get 30% off our favourite VPN for Netflix
If you want to watch these shows and movies in Australia, you're going to need a VPN service that will allow you to switch Netflix regions. We've tested a variety of series and have decided that these are our top picks for watching Netflix UK and US in Australia.
Best Australian VPN services for Netflix 2017
The Walking Dead
A television phenomenon that brought zombies into living rooms on a weekly basis to huge ratings and high critical acclaim, the first six seasons of The Walking Dead are available to stream on US Netflix. Though the series has had its ups and downs, thanks to some well-documented behind-the-scenes turmoil, The Walking Dead remains one of the most popular shows currently on TV.
Seasons on US Netflix: 6
Parks and Recreation
An Amy Poehler-led comedy series that made stars out of Chris Pratt, Nick Offerman, Aubrey Plaza and Aziz Ansari, Parks and Recreation follows the hilarious antics of a small-town Parks Department that's constantly shoved out of its comfort-zone by the ambitious Leslie Knope (Poehler) – much to the chagrin of her disinterested boss, Ron Swanson (Offerman). Fans of shows like The Office and 30 Rock will love Parks and Recreation.
Seasons on US Netflix: 7
30 Rock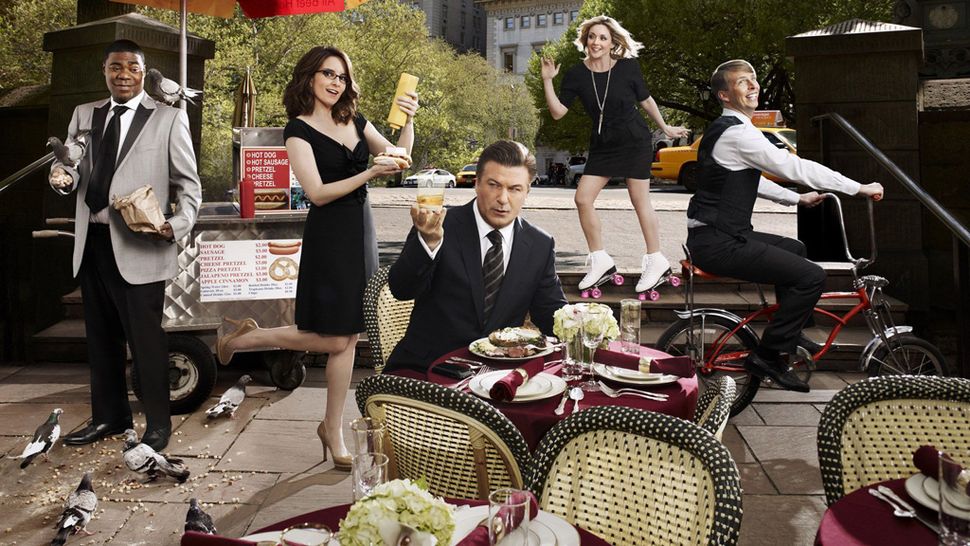 If there's one show available on US Netflix that makes you say "I want to go to there," it's Tina Fey's hit comedy series, 30 Rock. Set at the real-life headquarters of the US TV Network NBC, 30 Rock sees Liz Lemon (Fey) desperately trying to keep the show she works on afloat, with little to no help from her staunchly republican boss Jack (Alec Baldwin), or her two high-strung stars Tracy (Tracy Morgan) and Jenna (Jane Krakowski).
Seasons on US Netflix: 7
Marvel's Agents of S.H.I.E.L.D.
After a slow start, Marvel's Agents of S.H.I.E.L.D. has worked its way into fans hearts by learning from its mistakes. Now, it's become one of the best superhero shows on television. Particularly in its fourth season, the show has seen major changes, including the addition of Ghost Rider, spectacularly brought to life by some movie-quality visual effects work. If you gave up on Agents of S.H.I.E.L.D. in its early days, we recommend you get back on board.
Seasons on US Netflix: 4
Legends of Tomorrow
Another show in the CW's Arrow-verse, Legends of Tomorrow sees a team of superheroes and villains come together to prevent catastrophic future events. They do this by travelling to different eras throughout history, allowing each episode of the show to feel fresh and unique. Including such fan-favourite characters as Atom, Hawkgirl, Captain Cold, Firestorm, White Canary and more, Legends of Tomorrow is like a cross between The Avengers and Doctor Who. In other words, it's like mana from geek heaven.
Seasons on Netflix: 2
The Warriors
One of the greatest cult films of all time, Walter Hill's The Warriors is now streaming on Netflix UK. Set in a heightened version of New York in the late '70s, The Warriors finds the street gang of the title framed for murder at a rally to unite the numerous gangs in the city. Now, they must make their way back to their home turf without without getting killed. Easier said than done, as their Coney Island HQ is on the other side of town, and every gang in the city is out to kill them for supposedly breaking the gang truce. Packed with colourful characters, crazy gangs, comic-book violence and groovy costumes, The Warriors is terrific entertainment. Can you dig it?
Available on UK Netflix
Are you a pro? Subscribe to our newsletter
Sign up to the TechRadar Pro newsletter to get all the top news, opinion, features and guidance your business needs to succeed!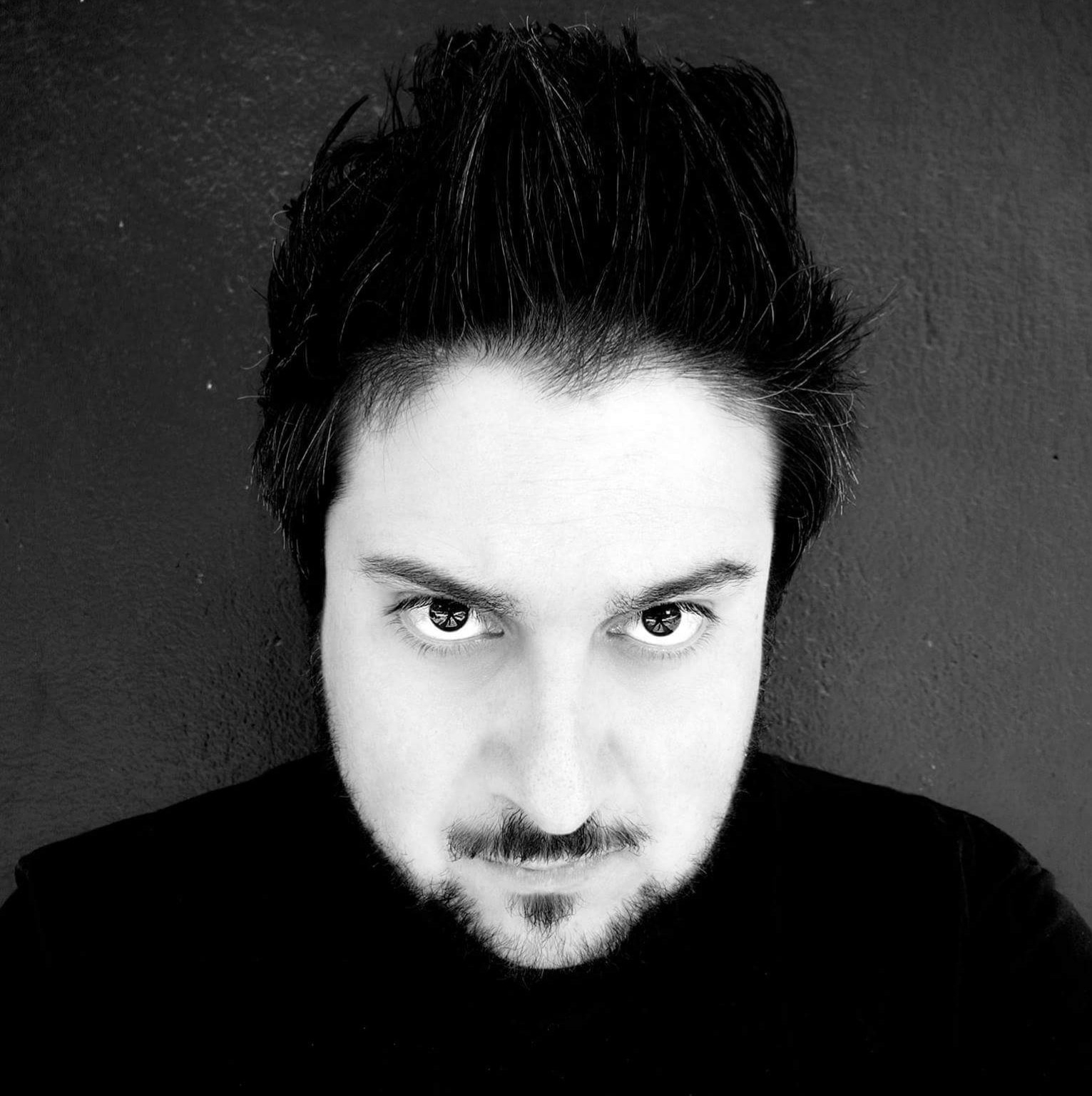 Senior Journalist, Phones and Entertainment
Stephen primarily covers phones and entertainment for TechRadar's Australian team, and has written professionally across the categories of tech, film, television and gaming in both print and online for over a decade. He's obsessed with smartphones, televisions, consoles and gaming PCs, and has a deep-seated desire to consume all forms of media at the highest quality possible.
He's also likely to talk a person's ear off at the mere mention of Android, cats, retro sneaker releases, travelling and physical media, such as vinyl and boutique Blu-ray releases. Right now, he's most excited about QD-OLED technology, The Batman and Hellblade 2: Senua's Saga.