Advertisement Feature
Everything you need to know about building your own website with GoDaddy Websites + Marketing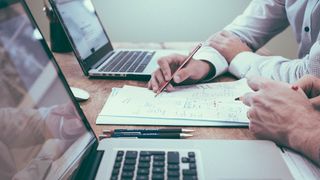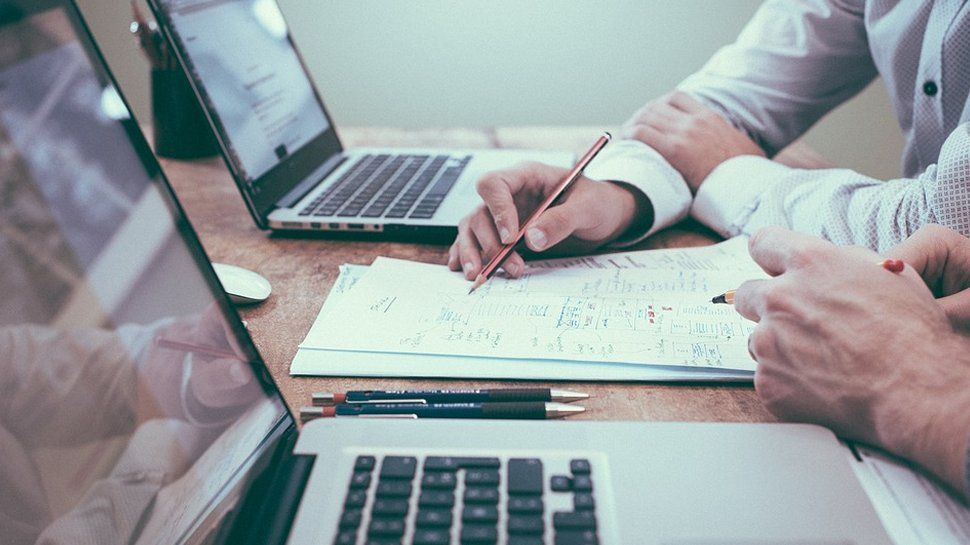 (Image credit: Pixabay)
If you're a professional or own a business, not having a website to showcase your services and products is the second worst mistake you can make. The first is having a badly designed website. Good websites follow certain basic design principles. For instance, a website should be clutter free. All relevant information should be presented neatly and where possible segregated into categories for easy access. Whether this is in the form of sections on a single-page website, or different pages entirely will depend on individual preference and your products and services. But even before you consider the intricacies of designing a good website, you have to consider the total cost of carving an online presence. This in itself is dependent on many different factors.
After all, there are several things that you must keep in mind before you start on the path to creating your own website. At a minimum you must be intimately familiar with the type of content you wish to host. This will determine the type of website you create, and the features you will need. Next is the space and the bandwidth, which will vary depending on the content you host on the website and the traffic you anticipate. Another crucial element is deciding the underlying platform. Above all else, a modern website should be able to function on all devices such as desktops and mobile phones.
GoDaddy provides an all-in-one platform that takes care of all your needs for setting up a thriving online business.
Building blocks of an online business and what they cost
In addition to being the world's largest and most trusted domain name registrar, GoDaddy also provides a range of services to help you quickly put together a professional-looking website. GoDaddy can also help you generate sales by getting noticed through various marketing solutions, all without breaking the bank.
1. Purchasing a domain name
Once you've decided to branch online, the first step is to buy a domain name for your website. The domain name is the URL that your customers will type in the browser to access your website.
Your domain name is your identity on the web. You want to make sure you choose a name that not only fits your business but is also easy to find and promote. There are several ways for you to do this. The ideal domain name is short, so that it's easy to type and remember. It also helps if you can also somehow use keywords that best reflect your practice area as part of the domain name.
The Top Level Domain (TLD) name is the last part of a website's URL. In addition to the always popular pick of co.uk, com, net and org, GoDaddy provides more than a hundred different generic-TLD's for you to choose from, such as .store, .online, .global, .shop, .photography, .bike, .rental, etc.
A domain name suffix tailored to your business idea is just one of the many ways GoDaddy helps you promote your online business and create brand recall.
You can get a domain name that best suits your business for as little as £0.01/1st year (.co.uk) or £0.99/1st year (.com), While the traditional TLD's are cheap, the price of specific TLD's can vary anywhere from £15 - £115/yr or more.
Thankfully, GoDaddy runs special offers throughout the year such as on Black Friday, Christmas, etc. when you can snag the perfect domain name at discount.
You'll have to carve out the renewal fees for your domain name annually, so this is a recurring expense for creating an online presence.
2. Purchasing a hosting plan for custom website
Your website is essentially a collection of information about the services or products your business offers. You need space to store all this information. A hosting plan provides storage space for your website's content.
Irrespective of the plan you choose, with GoDaddy's guaranteed uptime of 99.9%, you also have the peace of mind that your online business will be accessible throughout the year, 24x7.
As with the domain name, your hosting plan is yet another recurring expense for your website.
GoDaddy provides a range of hosting plans for you to choose from. The ideal plan for your business will depend on the amount of data hosted on the website and the number of visitors you anticipate accessing your website.
The Economy plan costs £3.99/month and gets you 100 GB storage space. You can create a single website with this plan, which also includes a free domain name and email address if you buy the 12 month plan.
If you plan to host multiple websites, choose the Deluxe plan at £4.99/month. Both these plans also provide the option to install WordPress Content Management System with a single click.
The Ultimate and Maximum plans are intended for high-traffic websites and respectively cost £7.99/month and £9.99/month. The plans include free SSL certificate and faster performance of your website.
These hosting plans are meant for users who wish to build a custom website. If you intend to host a WordPress website, consider one of GoDaddy's WordPress hosting plans.
3. Purchasing a WordPress hosting plan
You can create a single website, and get 30 GB of storage space with the Basic plan. It's ideal for websites with about 25,000 monthly visitors and will cost you £2.99/month.
If you anticipate more visitors, or wish to host videos or other content that require more storage space, consider the Deluxe plan. At £3.99/month, this plan gets you 75 GB storage space and is meant for websites that anticipate about 100,000 visitors a month.
The Basic and Deluxe plan will also get you a business email address free of cost for the first year. Should you decide to buy either of these hosting plans for 12, 24 or 36 months, you also get a free domain name with a TLD of .co.uk, .com, .biz, .org, .info, etc.
All plans also let you schedule and create backup of your websites. You can download the backup for safe keeping and restore your website using the backup with a single click.
If you also want access to GoDaddy's suite of Marketing tools, the Ultimate plan at £6.99/month will provide search engine optimization, and the ability to easily create tailored email marketing campaigns.
For those looking to create an online store, the Ecommerce plan at £12.99/month includes all of the above and also GoDaddy's Online Store. You'll be able to securely accept payments from most credit cards, PayPal and even Apple Pay.
Each plan includes automatic daily malware scans, while the latter two also include unlimited malware removal and repair.
4. Creating a professional site with Website Builder
GoDaddy's Website Builder is a graphical utility that provides a point-and-click interface to help you quickly assemble a website, without any coding skills. It also offers a range of professionally designed templates to choose from, so you can customize your websites appearance. The advantage with this option is that it requires no prior skill and can help you quickly design a website.
You can get started with the Website Builder free of cost. It'll give you a good idea of the extent of control you have over shaping your website to your liking.
All you need to do is select the type of website you wish to create. Whether an online store, a blog, or even industry such as fitness, fashion, automotive & cars, restaurant, art, travel, etc., and the Website Builder will dish out a list of templates that best caters the type of content for your chosen website.
The website Builder will also populate different pages such as Testimonials, About Us, etc. with sample content to give you a sense of how the website would look. With the Website Builder, you have complete control over the layout of the different pages, and can drag-and-drop or remove and add new blocks of content on the different pages.
5. Generating interest in your business
You can link your website with major marketplaces such as Amazon and eBay and with GoDaddy's Websites + Marketing service, you can even integrate your social media accounts on Facebook, Twitter, Instagram and other platforms directly into your website. This enables you to sell your wares directly on these social media platforms, in addition to established e-commerce hubs such as Amazon.
The Website Builder Dashboard provides a single point of access to manage all the different areas of your website. If you connect your site to the business page on social media platforms, you'll also be able to see how you're faring in terms of views, likes and shares on platforms such as Facebook and Instagram, along with reminders to respond to queries or comments from customers and suggestions for posting content on social media accounts.
GoDaddy Insight is a technology system that's designed to study and analyze different metrics such as website traffic, social media activity and online sales. It then provides recommendations to help you improve your online presence.
GoDaddy's Website + Marketing plans include all the above features but also let you create a thriving online business by utilizing Search Engine Optimization and professional email marketing campaigns.
At £6.99/month, the Standard plan will help you create a secure mobile-friendly website that you can edit from the comfort of your mobile phone at your convenience. You'll also get a business email address for free, the ability to add a PayPal button on your website and advice on how to make your website improve its search engine ranking. If you integrate the site with social media platforms, you'll be able to create 5 posts/per month and send out 500 marketing emails that are tailored to your registered customers.
The Premium plan at £10.49/month let you do all of the above, but you can send out 25000 emails, and make unlimited number of posts on social media.
If you also wish to host an online store on your website, with the ability to securely accept payments from many different credit cards, PayPal, and even Apple Pay, the Ecommerce plan is meant for you. At £13.99/month, it includes all the offerings of the Premium plan, along with GoDaddy's Online Store. So you'll be able to host 5000 products on your website, with 10 images for each, set flexible shipping options, sync orders and inventories, manage discounts and promotions and more, all from the Website Builder Dashboard.
Are you a pro? Subscribe to our newsletter
Sign up to the TechRadar Pro newsletter to get all the top news, opinion, features and guidance your business needs to succeed!