It's been confirmed: Final Fantasy 16 (XVI) is in development and it's coming to PlayStation 5. The RPG is the next mainline title in the long and storied Final Fantasy series – in every entry, developer at Square Enix completely changes the setting, characters, and how the game plays, which is no different here. As far as we know, FF16 will be a single-player experience, but no release date has been shared.
After its reveal trailer was released, Square Enix launched a new teaser website, confirming character names, the story and the location the game will take place in. In the trailer, we meet three main characters, who we now know are Clive (the main protagonist), Joshua (Clive's younger brother), and Jill, a family friend close to the two brothers.
Since the game's reveal, Square Enix has been keeping quiet and playing its cards close to its chest so, even though it's currently unclear when we'll lean more, we're hoping it won't be too much longer.
Here's everything we know about Final Fantasy 16 so far.
Cut to the chase
What is it? The next mainline single-player Final Fantasy title
Where can I play it? At the moment, there is no release date
Which console is it on? Final Fantasy 16 will definitely be released on PS5 but there's been a lack of clarity around a potential PC release
Final Fantasy 16 release date: what do we know?
At the moment, there is no fixed Final Fantasy 16 release date so we're not expecting to see it all that soon.
That said, the game's first reveal trailer was surprisingly polished – it showed cutscenes and battles running in real-time, which producer Naoki Yoshida says "represents but a fraction of what our team has accomplished since the start of development on this."
Director Hiroshi Takai suggests a long wait is in store, however, saying, "And though we're pouring our hearts and souls into this project each and every day, it may still be some time before we can get it into your hands."
Everyone remembers the horrifically long wait for Final Fantasy 15 – it was revealed in 2006 as a completely different game before development was rebooted ahead of a 2016 release date. Don't expect that this time – Yoshida is something of an organisational mastermind. He's the brains behind Final Fantasy 14's A Realm Reborn reinvention – an extraordinary turnaround, and evidence that FF16 is in safe hands, certainly in terms of scheduling and story.
Yoshida has said says there will be a big update regarding the game in 2021, so expecting it later than that makes sense.
Image 1 of 9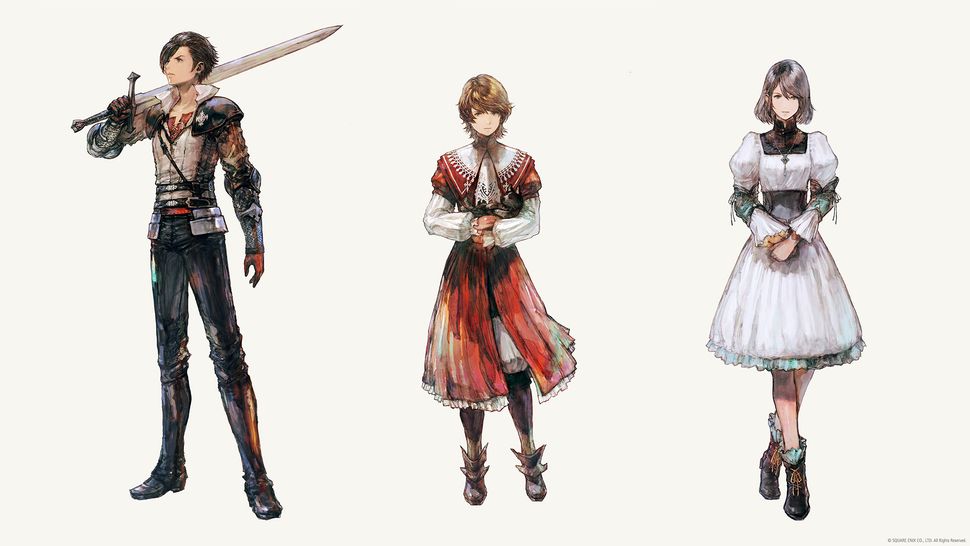 Clive (left), Joshua (middle) and Jill Warrick (right)
Image 2 of 9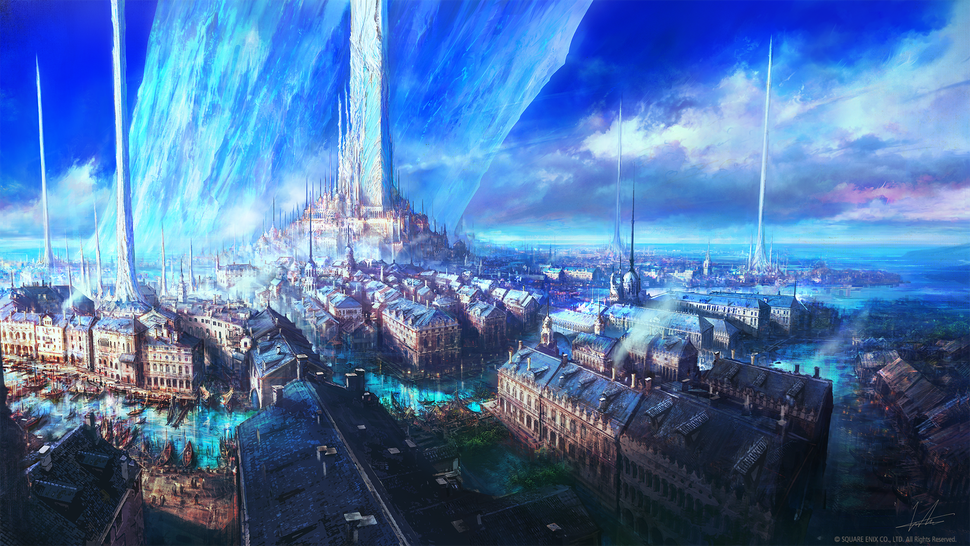 Concept art of the world of Valisthea
Image 3 of 9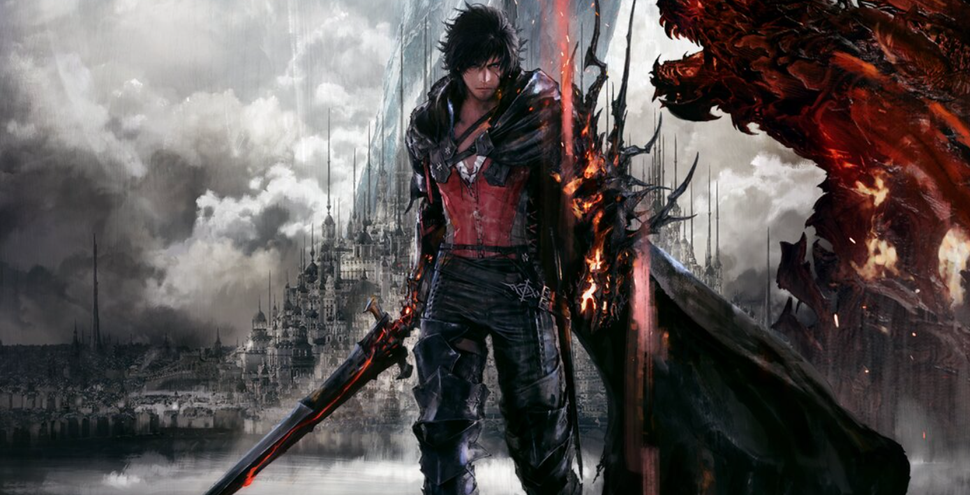 New key art has been released with the launch of a teaser website
Image 4 of 9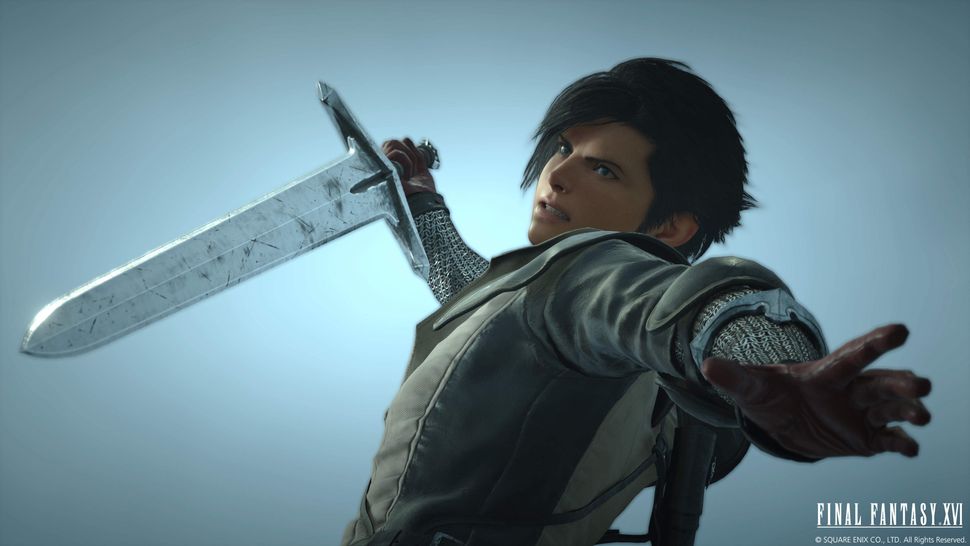 Final Fantasy 16 images
Clive Rosfield is the main playable character.
Image 5 of 9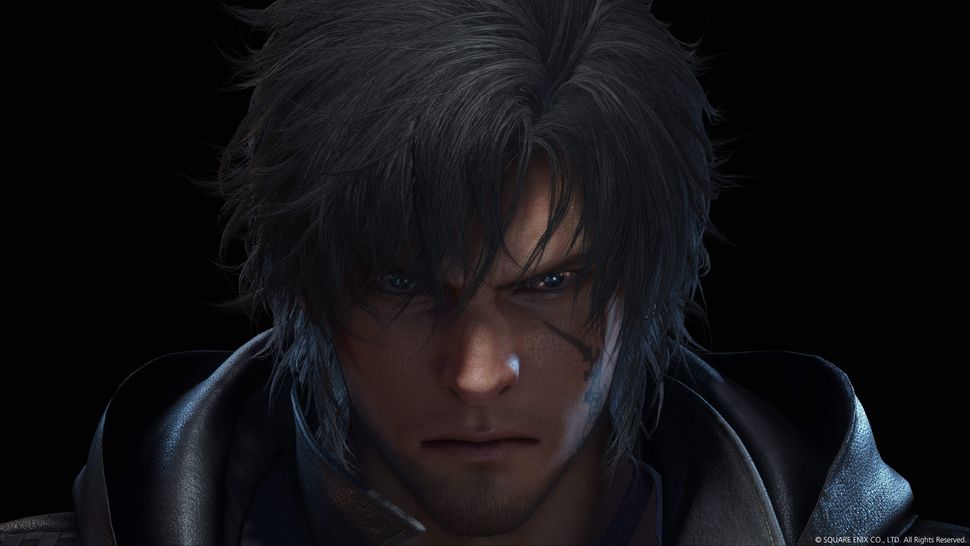 Final Fantasy 16 images
It has been revealed the this is an older version of Clive Rosfield
Image 6 of 9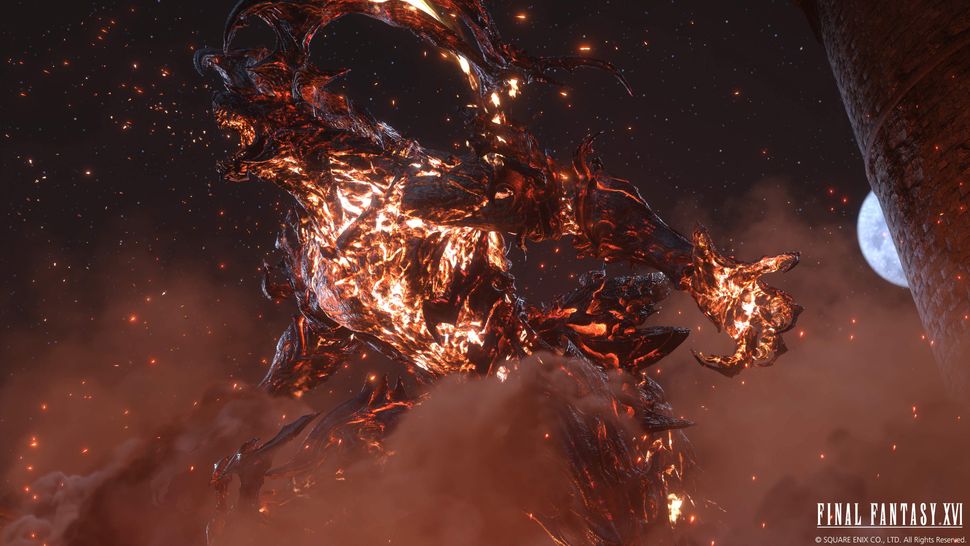 Final Fantasy 16 images
Ifrit the Eikon (or, summon) appears in the trailer.
Image 7 of 9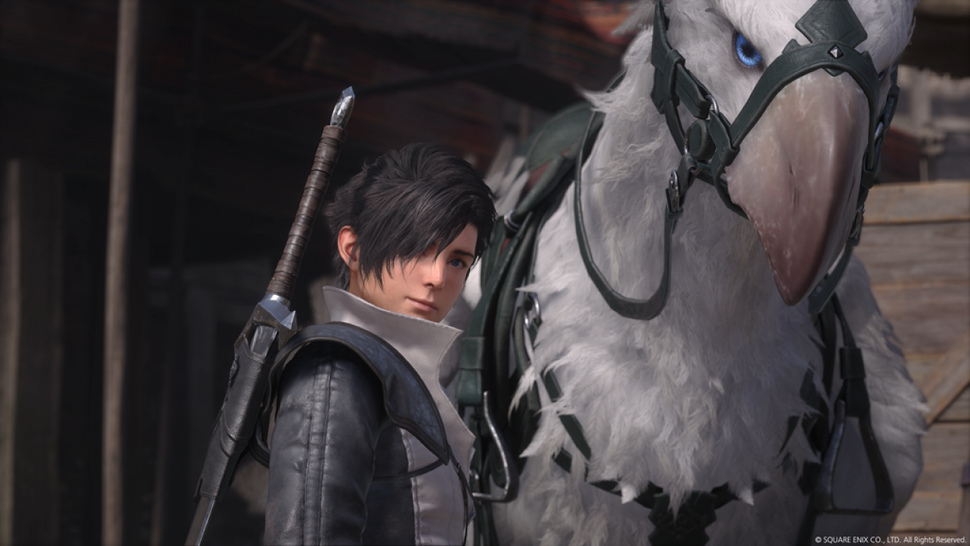 Final Fantasy 16 images
Different Chocobo colors confirmed!
Image 8 of 9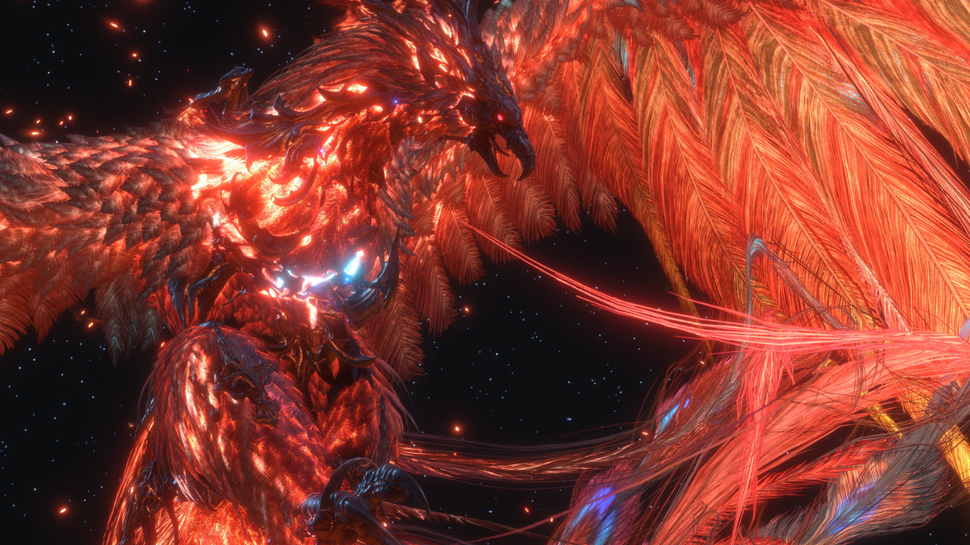 The Eikon, Pheonix, is held within Joshua
Image 9 of 9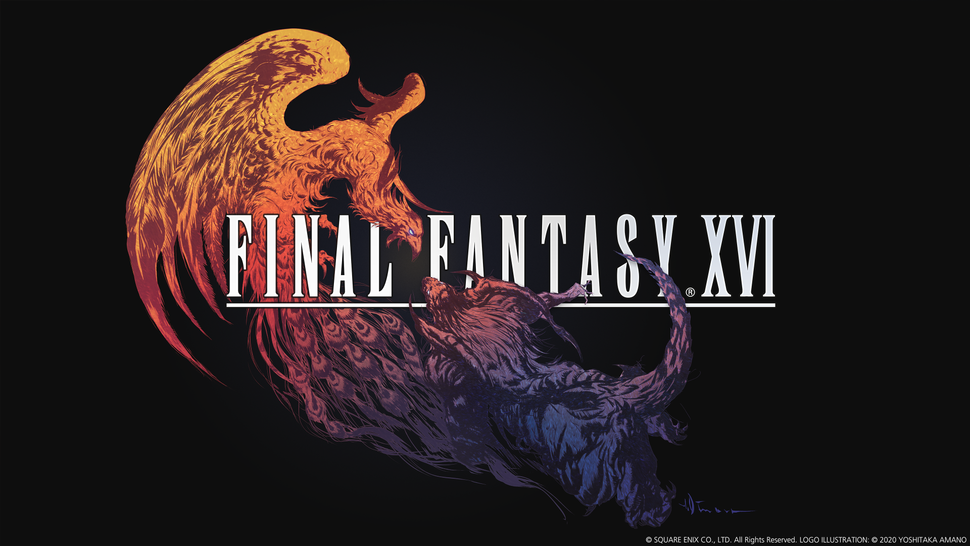 Final Fantasy 16 images
The main logo for Final Fantasy 16, illustrated by the legendary Yoshitaka Amano.
Final Fantasy 16 trailers
Final Fantasy 16 has had just one trailer so far – and can watch it below.
It's a surprisingly great teaser for the game. It isn't just some cinematics and ambiguous hints at what to come – we get a healthy does of the setting, various characters and how the game will actually play when you get into a fight.
At the start of the trailer, we see haggard mercenary characters sitting around a campfire, who are about to charge into battle. Eventually, it changes pace to show a young boy called Joshua who appears to hold some form of magical power, seemingly linked to the Phoenix – an Eikon, or summon, in Final Fantasy parlance.
Check out the first Final Fantasy 16 trailer below:
Final Fantasy 16 news and more information
Working on it with the "utmost care"
Final Fantasy 16 producer and Final Fantasy 14 director, Naoki Yoshida, has given a brief update on his work on the game in a recent interview with Famitsu (via @aitaikimochi). Yoshida is working on both games and said that rumors that he's too busy to work on Final Fantasy 14 are "not true" and that he's "desperately working" on both games. Yoshida added that, "In either case, Final Fantasy 14 and Final Fantasy 16 will both be completed with the utmost care, so we hope for your support from here on out".
Square Enix will be at Tokyo Game Show but a Final Fantasy 16 appearance seems unlikely
Square Enix has confirmed that it will be presenting at Tokyo Game Show this year with a 50-minute stream on October 1, but previous comments from Final Fantasy 16's development team give us the impression that it's probably safer to not expect a showing from that game.
Speaking as part of a Final Fantasy 14 stream back in July, FF 16 producer Naoki Yoshida said (translated by Twitter user @aitaikimochi and Siliconera) that the team would rather show off the game closer to its launch instead of drip-feeding information over a long period of time. On the game's official site it still states that "the next big information reveal is scheduled for 2021" but when that is set to happen in 2021 remains unclear.
Yoko Taro & Saitou joking with Yoshi-P about Final Fantasy 16 probably not being shown at Tokyo Game Show 2021 is epic troll level lol.Yoshi-P says he wants FF16 to be available not too long after the next big announcement.Here's the video with English subs by me. #FF16 pic.twitter.com/WnkAGNGmKfJuly 10, 2021
A chance of an Xbox release?
Final Fantasy 16 has been confirmed for PS5 and there have been rumours of a PC release. But could an Xbox release be in the pipeline too? A small disclaimer on PlayStation Australia's website makes it seem like a possibility.
As discovered by a Twitter user, underneath Final Fantasy 16's release date – which is still TBC – it says the game is, "Not available on other consoles for a limited time." What's interesting here is that if the listing said "other platforms", we'd assume the game was coming to PC as suggested before. However, "other consoles" indicates that Final Fantasy 16 could make its way to Xbox Series X and Xbox Series S at a later date.
Final Fantasy XVI is a timed PS5 console exclusive. At least according the official PlayStation site it is. https://t.co/Y4Pai3GjL6 pic.twitter.com/KV1BXP5btSApril 6, 2021
Final Fantasy 16's fate on platforms other than PS5 is yet to be confirmed so until Sony or Square Enix speaks out on the matter it remains speculation.
Timed PS5 exclusive?
A recent trailer shared by PlayStation Brazil suggests that a PC release of Final Fantasy 16 could come after its PS5 launch, rather than alongside it. As spotted by GamesRadar, the trailer shows upcoming PS5 games, Final Fantasy 16 among them, and the fine print at the bottom of the trailer states that the game won't be "available on other platforms for a limited time after launching on PS5."
There has been some confusion around Final Fantasy 16's platforms. When the game was first revealed, its trailer showed that it would release on PC but this was quickly changed to show it as a PS5 release only. Square Enix was reticent to comment on other platforms, telling IGN ,"We have no further information on if Final Fantasy XVI will be released on platforms other than the PS5."
Games industry analyst Piers Harding-Rolls has previously claimed that the game will be exclusive to the PS5 for its first six months and that while there's no official confirmation a PC release is on the cards, it could happen.
There is no official confirmation of FF XVI coming to PC, however the structure of the deal and the mention in the Sony PS5 showcase does suggest this is the case. When this arrives after the 6 months contractual period is up is obviously down to SE. /2September 17, 2020
Given the lack of clarity around the game's release, it wouldn't be surprising if the game was a timed PS5 exclusive with a PC release coming at a later date but we won't know for sure until Square Enix confirms it.
There's going to be a mode with a focus on story
Final Fantasy 16's trailer was action-packed but in a recent radio interview (via Kotaku) producer Naoki Yoshida said that while Final Fantasy 16 is going to be "action-oriented" it's "turning into a Final Fantasy that features both story and action."
According to Yoshida, steps are being taken to accommodate players who prefer story to action and he's quoted as saying, "We strongly want people to enjoy the story, so we're preparing a mode for those who want to focus on the story."
When pressed for details on the story, Yoshida was less forthcoming, saying "There are still only a few things I can say, but for me, I'm part of the generation that was there from the first Final Fantasy in real-time."
It seems, though, that the story might touch on more mature themes, as he added, "I think that when you become an adult, you also understand suffering. And so, people who have grown up on Final Fantasy, also know the real world. But even then, they want to once again enjoy fantasy. They can get something out of it and are able to contemplate things. I'm thinking I'd like to make this a theme [for the game]."
The lack of news is intentional
It might feel like you've not heard much about Final Fantasy 16 since it was announced but don't worry: it's on purpose. In a February interview with The Washington Post (via VG247), producer Naoki Yoshida explained that, "We don't want to say something that's half baked and cause speculation on the title. With any Final Fantasy fan, depending on which Final Fantasy title is your jam, the point that you get excited will tend to differ."
Square Enix launches a teaser website
Square Enix's new teaser website launched on October 29 which shares more information about Final Fantasy 16.
At the moment, the website is showing off new art, characters, lots of backstory and more details about the world of Valisthea.
We've now been introduced to three main characters for Final Fantasy 16; Clive, the main protagonist of the game, his brother Joshua and their family friend Jill.
As well as the teaser website, producer of the game Naoki Yoshida has shared a detailed blog post containing new information on the PlayStation Blog.
In the post, Yoshida talks about the world, which is called Valisthea, the main character Clive and the role that Eikons and Dominants have in the game.
Timeskip confirmed
The PlayStation blog confirms that the young knight and the tattooed man in the "Awakening" trailer are one and the same. His name is Clive Rosfield, and he's the main protagonist of Final Fantasy 16.
It seems likely the game might be split into two parts, the first focusing on a young Clive as he protects Joshua and then, over the course of the story (at least, from the trailer) we see Clive is some form of mercenary going into war against a Dominant, which could be Shiva or Titan.
Who is directing Final Fantasy 16?
As mentioned, Hiroshi Takai is in charge of directing Final Fantasy 16. He has previously worked on the immensely successful MMOs Final Fantasy 14: A Realm Reborn as well as Final Fantasy 11, the first online Final Fantasy title.
Both of the MMOs do a great job of wonderfully capturing the essence and charm of Final Fantasy and translate it into an online setting well, complete with compelling characters, stories and beautifully designed worlds.
Who is producing the game?
As discussed, Square Enix has set Naoki Yoshida as the game's producer, and he's the one who brought Final Fantasy 14 back from the brink of defeat, turning it into one of Square's most successful games.
Ultimately, this information will either mean a lot to you or very little depending on how much you've played or enjoyed Final Fantasy 11 and A Realm Reborn.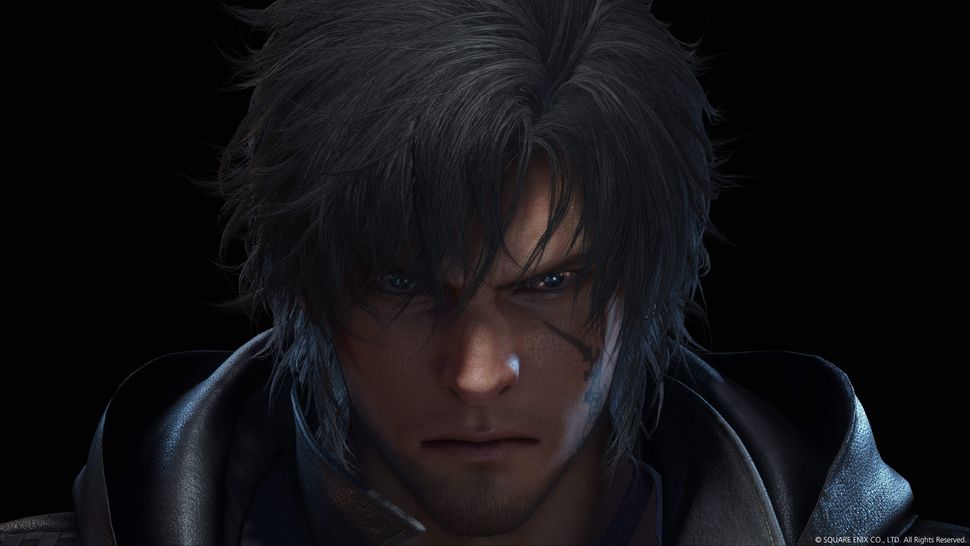 Final Fantasy 16 characters and story
Clive, Joshua and Jill
Clive Rosfield is the main protagonist of the game. The teaser website explains that he's the firstborn son of the Archduke of Rosaria and he's in charge of protecting his younger brother Joshua, who happens to hold the Dominant of the Phoenix.
Thanks to Joshua's link to the Eikon Phoenix, Clive has been bestowed the Blessing of the Phoenix upon him, giving him the ability to use some of the Eikon's flame and power to make himself stronger.
As the story unfolds, we're told that Clive is "swept up into a great tragedy."
Joshua Rosfield, the young boy from the trailer, is Clive's little brother.
The PlayStation blog explains that he is also the Dominant of the Phoenix — Eikon of Fire. This means that Joshua has the Eikon Phoenix inside him, giving him special abilities and powers.
We're told that "As a Dominant, Joshua transforms into the Phoenix and fights to protect his nation." Giving us a little bit of information about the world and how they view Dominants and Eikons.
Finally, Jill Warrick is the young girl we first met in the trailer. She's friends with Clive and Joshua because, an early age, she was taken from her homeland in the Northern Territories—a nation that swore loyalty to the Grand Duchy of Rosaria—to broker peace between the two powers.
This is just our speculation, but we think it's pretty obvious from the trailer that Jill is also a Dominant, but this might be a secret to others in the game. In terms of which Dominant, we think from the trailer that she holds Shiva, the power of Ice, due to some visual similarities. We could be completely wrong, but it's always fun to guess!
What are Eikons and Dominants?
You'll recognize the term Eikon if you've played Final Fantasy 14, A Realm Reborn, where they're referred to as Primals.
The official website tells us Eikons "reside within special beings called Dominants. How Dominants are treated depends on the realm—in some, they are revered as royalty, while in others they are sent to the frontlines as weapons of war." Again, giving further information as to how Dominants are seen throughout the world.
Introducing the heroes of Final Fantasy XVI: Clive, Joshua, and Jill. First details: https://t.co/xmJ2lEUwND pic.twitter.com/fZx65X0b1POctober 29, 2020
Final Fantasy 16 location and setting
Velisthea and the light of the Mothercrystals
We now know that Final Fantasy 16's story and adventure will take place in a land called Valisthea.
The world is tied to six different Mothercrystals, which have been around for generations. During this time, six powerful nations have risen up around the Mothercrystals and each place now lives in relative peace.
As is always the case with Final Fantasy, the blessings bestowed by the Mothercrystals has allowed these powers to thrive, and their people to live in comfort.
Of course, we also learn that the crystals have been the cause of "countless wars", which eventually formed the six nations now in the game.
The Grand Duchy of Rosaria, the Holy Empire of Sanbreque, the Kingdom of Waloed, the Dhalmekian Republic, the Iron Kingdom and the Crystalline Dominion.
Each place views the world differently and, obviously, this leads to some political disagreements between the nations.
However, we know from the trailer and this new information that the emergence of something called a "Blight", which is spreading across the land, is making these different powers desperate, which is probably where we will begin the game; in the midst of this turbulent time.