Football Manager 2024 is a competent and polished strategy game that plays it a bit too safe to be essential. Like a venerated striker, this is worth a play but unlikely to offer up anything truly surprising.
Pros
+

Still one of the all-time greats of grand strategy

+

Overhaul to the match engine makes highlights a joy

+

New set-piece menu gives you absolute control
Cons
-

New set-piece menu is needlessly complicated

-

Changes aren't exciting
Why you can trust TechRadar We spend hours testing every product or service we review, so you can be sure you're buying the best. Find out more about how we test.
Review info
Platform reviewed: PC
Available on: PC, PS5, Xbox Series X|S
Release date: November 6, 2023
When football fans talk about the beautiful game, there's a pretty good chance they're not talking about football, but management simulator Football Manager, a grand strategy game about looking after a real-world football team and taking them to glory. Football Manager 2024 is the latest in the series, and there are so many spreadsheets here you'll truly feel like you're a key part of a huge, unfathomable business.
Never played? Football Manager 2024 and the games preceding it put you into the shoes of the manager of a football team, trying to balance the transfer and wage budgets to bring in the right players while ensuring you're keeping your squad happy and training well enough to perform. Get it right, and your team is a well-oiled machine capable of taking on the world. Get it wrong, and your team is still a well-oiled machine, but that machine is a motorized scooter barely capable of taking on a drive to the supermarket.
Endless possibilities
You can control pretty much any team in existence, too. Want to play as minnows Maidstone in the Vanarama South League right down the pyramid? You can do that and take them all the way to winning a Premier League title or winning the Champions League final, with Harry Kane scoring the winner. I did this last year, in fact. Want to control Manchester City and spend your countless millions on every player you've ever imagined? Paris St Germain? Hemel Hempstead? Catania? Nearly every team is in here, and nearly every player you've heard of, too, in addition to a host of those you haven't.
If you're coming to a Football Manager game for the first time, you may well feel like you're drowning. If you're already one of the Football Manager faithful - hello, me too, sorry for the lost nights of sleep - you already know you're going to buy this. But read on, at least while the game's downloading, because a few new systems are ticking away under the hood that will change your experience, even if I can't say I'm 100% certain it's worth buying the latest title in the franchise just because of the new additions.
New signings
There are a few tentpole features: a new - more complicated - set piece creator, smarter transfers and finances from AI managers, and the ability to incentivize your players with performance targets.
The set piece creator is probably the most involved change, but I found it worked best when I answered the game's opening questions about my tactical style and then delegated it to my assistant manager (and later, a set piece coach). There's an unprecedented level of control here for set pieces, but it's going to take time and tinkering to get the best out of it, and I'm not quite there yet, even with a couple of weeks and more than two dozen hours of game time spent trying to figure it out.
In reality, the thing that will have the biggest impact on your game is the changes to how transfers and finances are worked out. I've noticed a lot more movement in the league. I always play a team from the Vanarama South League in order to complete the journey all the way up the pyramid to the Premier League, and I have found that my youth players are being approached for trials far more often than in previous entries. In contrast, my younger first-team players are being chased more often. It's always been the case that approaching a free agent often meant other teams would leap into action to try and sign their services, and that is still happening here, but other clubs also seem to be trying to sign players that fit with their tactics at least.
You've been able to make promises to your players for several iterations now, but now players can make promises to you, and you can work together to set goals for players who are perhaps not pulling their weight. This often gives you a way to ditch members of your squad without them getting in a grump, but it's a very niche tool.
Best bit
Winning the league is incredible, no matter who you're playing as or how you lift the trophy. You'll learn to love these faceless players and will feel proud of your little collection of pixels.
Elsewhere, you can play with a new real-world transfer option that will see the game ape real-world transfers from the first summer, with players dropping in as and when they do in the real world, and there are even intermediaries that can try to flog off players that aren't working out, or you've just decided you hate for no real reason. These are all nice additions, but they add extra options rather than redefining the way that Football Manager 2024 plays.
Ball physics, lighting, and player movements have been given a bit of polish too, and it means you'll see some screaming goals and also get a much sharper sense of how a match is going if you have your highlights turned on. However, much like the other additions, it's all more window dressing than anything else. The data crunching underneath each match feels largely the same, even with the addition of more positional rotations and a new inverted full-back player role.
Look, I've played every Football Manager since 2010. For a month every year, I lose a chunk of time playing the game, and not all of them are big winners. It's hard to tell them apart, year on year, much like the FIFA - sorry, EA FC - titles. Football Manager 2024 is an iterative release in a series that gets a pass for not moving too quickly because the yearly update brings the new players and squads that are so prized. So, many people will buy Football Manager 2024 anyway.
Scores of details
My constant argument, a hill I'll die on, is that Football Manager is still a cracking strategy game, even if you're not that into football. The man management and the idea of putting a squad together to execute a plan is unlike anything else on the market; if you've played Crusader Kings 3 and found yourself buying into the fortunes of a family in Iberia during the Middle Ages, you'll fall in love with Football Manager 2024. I took a break between writing this sentence and the last to scream in joy as Scott Quigley - a real-world footballer for Eastleigh - scored on his debut for my team, Hemel Hempstead, earning us a crucial win.
There are several interlocking systems that you'll try to manipulate for success, too. You'll have to dig into things like the size of your pitch, the surprisingly political task of assigning shirt numbers, and even where the squad goes to train during the summer. The highlight has to be the Sisyphean task of keeping your team in top form, at all times, in every way. As well as when your players age, as their skills wax and wane, and the team's stature in the footballing world changes too. This means watching how your players train and perform is a constant priority, with the matches you play serving as a constant reminder of how well you're doing.
Football Manager 2024 will also, for the first time, allow you to load saves from a previous game. This means you can load your Football Manager 2023 save if you want to take advantage of the all-new features. However, it's soon to be all change: developers Sports Interactive have previously claimed that from Football Manager 2025, they'll be building the game in Unity, meaning it could be all change for the all-star management simulator.
In the meantime, though, Football Manager 2024 looks strong and competent, even if it's not going to bring home any new silverware. Fans will love it, but for everyone looking for a strategy kick? I promise, Football Manager 2024 is a blast and will eat your life if you let it.
Accessibility features
It's mostly a game of looking at nicely presented spreadsheets and walls of text, so things will generally move at a pace that works for you. However, outside of options allowing you to choose how spaced-out the user interface is, there's not a lot here to allow you to tweak the experience to your liking. Those who struggle with dense text on screen may have difficulty.
How we reviewed Football Manager 24
I played 30 hours of Football Manager 2024, with five hours spent managing my beloved West Ham United, and the rest of the time managing Hemel Hempstead, getting them promoted from both the Vanarama South and Vanarama National leagues (the lower echelons of the English football pyramid). Before this year's game, Steam's hours played count, and some quick maths suggest I've played nearly a thousand hours of Football Manager since Football Manager 2010.
I've just realized how much time that is, and I am not happy about it.
Looking for more inspiration? Then check out our guides to the best PC games and best PC strategy games you can play right now.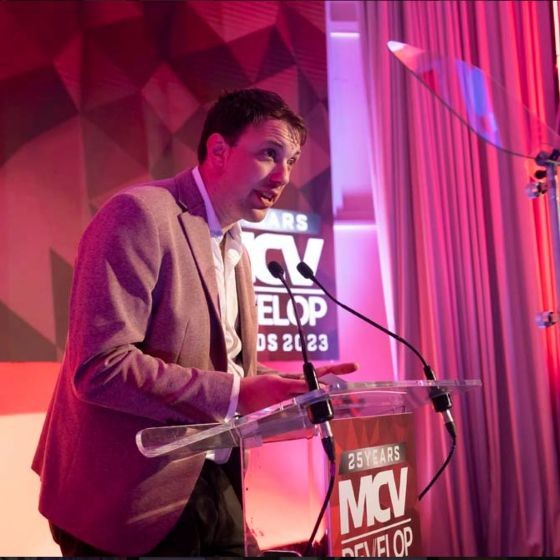 Editor in chief, TechRadar Gaming
Jake Tucker is the editor in chief of TechRadar Gaming and has worked at sites like NME, MCV, Trusted Reviews and many more. He collects vinyl, likes first-person shooters and turn-based tactics titles, but hates writing bios. Jake currently lives in London, and is bouncing around the city trying to eat at all of the nice restaurants.