Supported
What is an ecommerce tool?
Unlock your ecommerce potential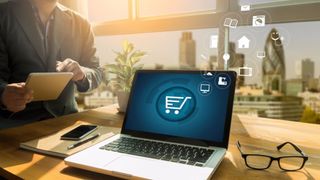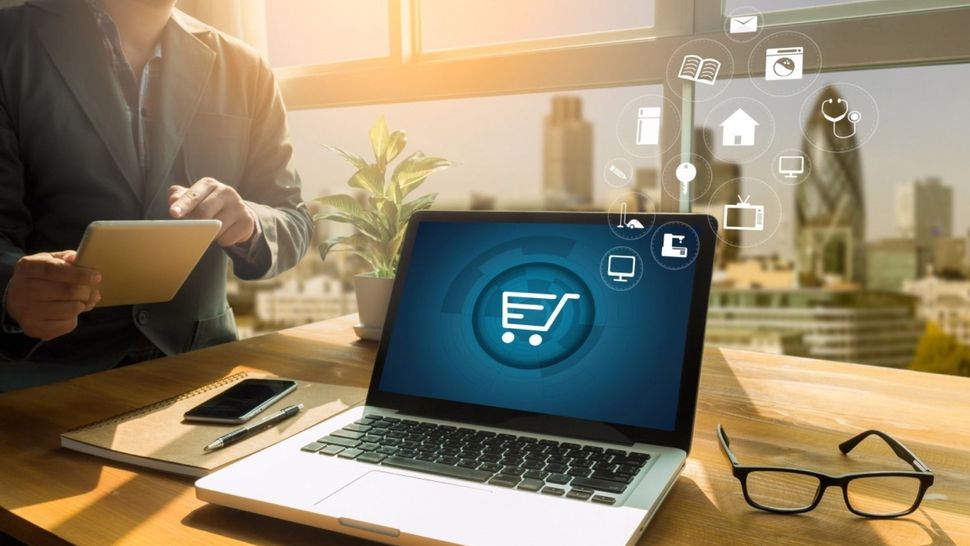 (Image credit: One Photo / Shutterstock)
In simple terms, an ecommerce tool is any tool that helps you sell online. But there's so much more to think about than just this. There are different types of tools for different types of ecommerce businesses, and there are so many options out there that it can feel impossible to decide which ones you need.
To help you gain a better understanding of ecommerce tools and why they're useful, we've put together the following short guide. We've also provided a few examples of the best ecommerce tools on the market worth considering.

Omnisend's email marketing automation suite includes SMS, segmentation, automated emails and more to improve engagement and sales. Visit Omnisend.com for a free trial.
What are ecommerce tools, and why are they used?
Most ecommerce tools come in the form of software, an app, or an online platform. They are usually designed with a specific function in mind, and you may find that you have to use a combination of different tools to achieve your desired goals.
On the simplest level, using effective ecommerce tools can help you build a solid online retail business. Choosing the right tools to help you create and manage your online store can save you a significant amount of time, and integrating analytics and marketing apps can help you optimize your marketing efforts and boost your conversion rate to the max.
What sort of ecommerce tools are out there?
In all honesty, there's no single ecommerce tool that performs all the functions you need to run an online store. Some platforms, like Shopify, are super powerful on their own and include some sort of plugin store for extra functionality. Others, such as Omnisend, have much more limited functionality, but they are great at what they do.
Here are the seven main types of ecommerce tools you should be considering:
For starters, we'd highly recommend using a dedicated online store builder to create your ecommerce store. These usually come with a range of built-in tools to help you get your new business off the ground. Most are beginner-friendly and come with simple drag-and-drop builder tools that don't require any coding or special tech experience to use.
A great example of an online store builder that everyone has heard about is Shopify. It's an extremely popular platform that targets newbies entering the ecommerce market for the first time, and it's super easy to use. Alternatives like Wix, BigCommerce, and Square are also worth considering.
Implementing the appropriate marketing tools is essential, as you won't be able to sell anything if nobody knows about your store. Most ecommerce marketing tools are designed to boost brand awareness, drive traffic to your store, and help you boost your sales.
With its focus on email and SMS marketing, Omnisend is an excellent example of a marketing tool that's designed specifically for ecommerce. Other tools will help you manage social media and search engine marketing, and advertising platforms like Facebook Ads and Google Ads can be extremely useful here, too.
With the right analytics tools, you will be able to keep track of how your website is performing, how people are interacting with your content, and more.
The most widely used analytics tool is Google Analytics, which is excellent. It's free, and it tracks everything from audience demographics to the actions people take on your website.
Now, this is one you may not have considered before, but social media platforms like Facebook and Instagram are actually among the most valuable ecommerce tools out there. Building a strong social media presence is a great way to gain brand exposure, and billions of people across the world use social media every single day.
What's more, most social media platforms are free to use, making them an excellent option for driving traffic to your website if you're on a tight budget.
If you have a team helping you manage your online store, it's a good idea to set up some sort of intra-company communication platform. Slack is great for this, as it enables you to add users, assign permissions, create private channels, and more.
Once you start making sales and growing your online presence, you will need to integrate some sort of customer service tools. These enable you to respond to customer queries and concerns, and, in some cases, they come with special tools to help attract new customers.
A great example of a popular customer service platform is Zendesk, which specializes in multi-channel support ticket management.
A website or social media page is nothing without good content, and using a specialized tool to create quality content for your brand is an excellent way to drive traffic. For example, graphic design websites like Canva can help you build great content with ease.
Once you've built quality content, it can be added to your store to advertise sales or special deals, which can be included in your Omnisend email marketing campaigns, or used directly on your social media for increased exposure.
Do I really need specialized ecommerce tools?
You don't need to have specialized ecommerce tools if you want to sell online. However, it will take you a lot of time and effort if you decide to build your store from scratch, and ongoing growth is nearly impossible without the help of at least a couple of tools.
Even simple email marketing platforms like Omnisend can have huge impacts on your business's success, and their usefulness shouldn't be underestimated.
Conclusion
In broad terms, an ecommerce tool is anything that helps you sell online. They can range from dedicated online store builders and email marketing software to customer service programs and analytics apps.
To find out more about the different online store builders on the market, check out our list of the best ecommerce platforms. You might also like to read about the best ecommerce tools available now, and our Shopify review provides insights into one of the best beginner-friendly store builders available.
Are you a pro? Subscribe to our newsletter
Sign up to the TechRadar Pro newsletter to get all the top news, opinion, features and guidance your business needs to succeed!
Daniel is a freelance copywriter with over six years experience writing for publications such as TechRadar, Tom's Guide, and Hosting Review. He specializes in B2B and B2C tech and finance, with a particular focus on VoIP, website building, web hosting, and other related fields.