Trauma and 'toxic family members' power Marvel Midnight Suns' heroes
Let me tell you about my backstory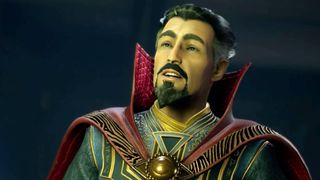 (Image credit: 2K)
"A lot of the superheroes that we're dealing with have toxic family members," Martian Brothel's narrative director Shanon Ingles tells me, explaining how the team used trauma to unlock Marvel Midnight Sun's characters.
In Firaxis' Marvel's Midnight Suns, you assemble a team of superheroes to fight back against a bid by Hydra and supervillain demon Lilith to take over the world. The card-based tactical combat may be what draws you into the game, but you'll spend just as much time off the battlefield, hanging out with your ensemble of heroes at home base, a gothic abbey that sits outside of reality (it's a total vibe). Here you can spend an evening chatting with billionaire inventor Tony Stark, go mushroom picking with Spider-Man, or even attend a book club with Captain America.
These moments of downtime give these familiar heroes some much-needed humanity. Beneath the masks of each of Midnight Suns' heroes, you will find a compelling collection of quirks and flaws.
Narrative studio Martian Brothel focused on these personal elements and stories from the heroes' pasts when working with Firaxis. These "core traumas" are a big part of what "makes these characters relatable," Ingles says. "A lot of the superheroes we're dealing with have basically toxic family members", often resulting in "childhood abuse and neglect."
For instance: Tony Stark's beef with his war-profiteering dad is a staple of many retellings of the billionaire's story – Tony's dad neglected him to focus on his work, and everything the young Stark did was to get his dad's attention. Unfortunately, as Ingles says, these kinds of messy relationships feature in the lives of "a lot of people". This emphasis on relatable emotional struggles makes Midnight Suns' super-powered cast approachable.
Many of Midnight Suns' characters draw their powers from how they "resolve and get over their trauma," Ingles says. As with rebellious goth witch Nico Minoru, who was stabbed by her own mother using the Staff of One, a potent magical artifact, a weapon Nico now wields in combat. The staff is both emblematic of her trauma and a mark of her ability to overcome the horrors of her childhood. "Everyone has been traumatized in some way," Ingles says, but overcoming it is "what makes them a hero."
Assemble
It is exactly this kind of humanizing approach that helped Midnight Suns' writers develop their own unique versions of established Marvel characters. Thanks to the help of Firaxis' "walking character and lore Bibles" narrative director Chad Rocco and creative director Jake Solomon, the writers had access to a deep vein of Marvel knowledge, Ingles says. "Their knowledge of Marvel is astounding." The Martian Brothels team could pitch ideas, and the Firaxis heads could quickly say yes or no to ideas because of the "clear [boundaries] on the iterations of the characters [they'd created]," Ingles says. With the help of these comic-book experts, it "wasn't that challenging" to reinvent Midnight Suns' ensemble superheroes outside of the long shadow of the Marvel Cinematic Universe.
However, it was also important not to get "bogged down in the lore and the backstory," Ingles says. Though it's important for knowing "who [the heroes] are and what their core traumas are" as well as "why they do the things that they do", Ingles stressed that it's crucial that they were written, "as people when you're talking to them."
"Writing Midnight Suns during a pandemic," Ingles says, "It was such a dark time; there were so many things going on. We had to stay home all the time, people we loved were in danger of getting sick, especially if they were high-risk. There was civil unrest going on." Yet, the team was able "to have fun with the writing and work with [Firaxis], such incredible caring partners."
Life on Mars
Marvel's Midnight Suns was just the beginning for Ingles and Martian Brothel. In addition to her work on Firaxis' game, Ingles also contributed to God of War Ragnarok's critically acclaimed story. "They allowed me to touch their beautiful game, and I'm just so grateful".
The studio is currently slated to is work alongside Bioshock creator Ken Levine's Ghost Story Games for the upcoming sci-fi survival horror title: JUDAS. Ingles would only say, "it's gonna be awesome." On top of that, Martian Brothel's main team is working on a mysterious "big upcoming project", so watch this space.
By bringing a distinctly human element to video games writing, Martian Brothel, in partnership with Firaxis, was able to elevate Midnight Suns beyond the Marvel Cinematic Universe, endowing the game with its own bespoke and emotionally affecting take on superheroic drama. If JUDAS is anything like Bioshock, and, judging by its reveal trailer, it will be, then seeing how Ingles' team can humanize people dealing with superpowers could be fascinating.
Sign up to receive daily breaking news, reviews, opinion, analysis, deals and more from the world of tech.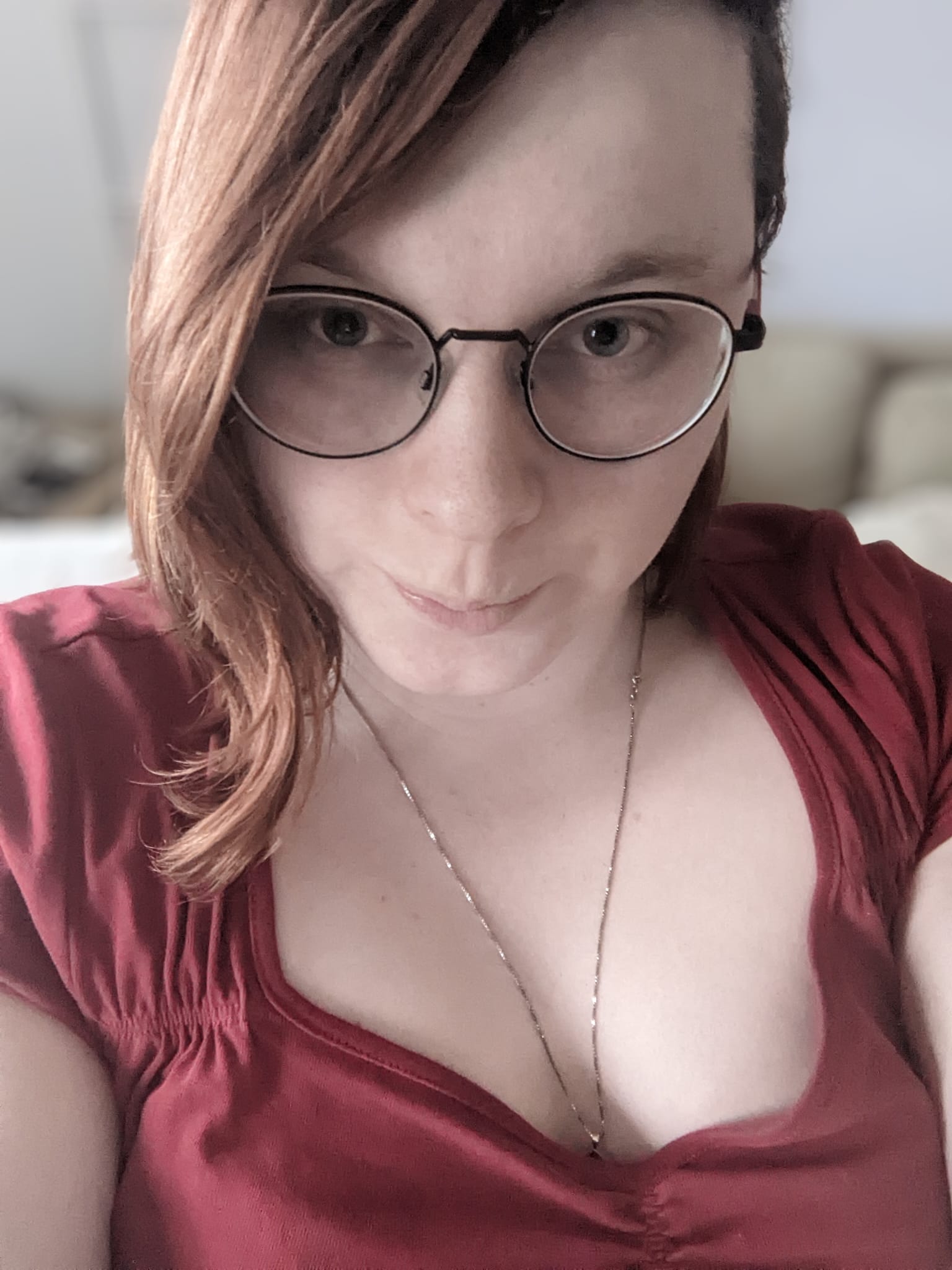 Cat Bussell is a Staff Writer at TechRadar Gaming. Hailing from the crooked spires of London, Cat is an experienced writer and journalist. As seen on Wargamer.com, TheGamer.com, and Superjumpmagazine.com, Cat is here to bring you coverage from all corners of the video game world. An inveterate RPG maven and strategy game enjoyer, Cat is known for her love of rich narratives; both story-driven and emergent.
Before migrating to the green pastures of games journalism, Cat worked as a political advisor and academic. She has three degrees and has studied and worked at Cambridge University, University College London, and Queen Mary University of London. She's also been an art gallery curator, an ice cream maker, and a cocktail mixologist. This crash course in NPC lifestyles uniquely qualifies her to pick apart only the juiciest video games for your reading pleasure.
Cat cut her teeth on MMOs in the heyday of World of Warcraft before giving in to her love of JRPGs and becoming embedded in Final Fantasy XIV. When she's not doing that, you might find her running a tabletop RPG or two, perhaps even voluntarily.