The Lillipad standing desk is a unique and impressive option for anyone needing a portable and versatile workspace.
Pros
+

Compact, all-in-one design

+

Wheels to help move easily

+

Built-in power strip

+

Easy-to-use control panel

+

Can collapse to store easily
Cons
-

Heavy to move around

-

Built-in USB-A and USB-C are slow
Why you can trust TechRadar We spend hours testing every product or service we review, so you can be sure you're buying the best. Find out more about how we test.
The Lillipad Standing Desk is unlike any other of our selections for the best standing desk we have tested, being able to fold to just six inches and easily extend to 48 inches at its max standing height. What this has allowed us to do is incredible - we can easily tuck this full-sized desk away in a closet, under a couch, under a bed, or behind furniture. Once in use, the quality is impressive overall, as the setup is complete in a matter of seconds, and this desk has a built-in power supply and a long enough power cable that you won't need an additional extension cable to plug into your desk for a quick work session.
Unboxing and First Impressions
Unboxing this desk could not be more straightforward - we simply opened the box and pulled the product right out. In hindsight, we could have cut down the side of the box and rolled this desk right off to make it even easier if we had wanted.
The Lillipad Standing Desk is an all-in-one design, meaning there was no setup time for us to start using this desk - we just plugged it in and got to work. We noticed right away that there was a convenient built-in power supply that gave us access to three additional three-pronged outlets, three USB-A, and one USB-C port. Another aspect we noticed right away was that the height adjustments were quick and smooth, something that we were shocked by, as we thought it might be slower or jumpy.
Design and Build Quality
Two standout features of this desk work hand in hand. First off, the all-in-one design is quite impressive. We have built far more than our fair share of desks in our time, and typically our goal is to assemble those in 30-45 minutes. This desk took 30-45 seconds from unboxing to being ready to use.
The second feature is the ability for this desk to fold down flat. We still are shocked every time we drop this desk down to its lowest setting. I am 6ft 1in and use the desk at my standing height comfortably. The fact that this desk can drop down to a mere 6 inches is baffling. Every time we raise and lower this desk, we are impressed.
Moving on to other desk features, Lillipad has included some beneficial elements. First, we genuinely appreciate the built-in power supply, as mentioned above. Granted, it's tiny port-wise, only housing three outlets and a few USB options; however, it works great for how we have chosen to use this desk, as we only keep a small amount of kit set up as we have decided to use this desk as an excellent quick-setup workspace.
If this were our primary workstation, we would need more than three outlets. But, as a quick setup, we have found this to work just fine. We have put a monitor or two on here, usually one with a USB-C PD charger for our laptop, so we only need the monitors and another accessory or two. Our phone we can plug in via USB-A or USB-C if we so choose, though the USB-A and USB-C ports are pretty slow-charging.
When it comes to quality, Lillipad did not cut any corners. The desktop is smooth and pleasant to work on. We chose the all-white desktop because it looked beautiful online, though we were nervous about it getting dirty quickly. This desktop still looks brand new with basic care, just like it did on day one.
In Use
Over the past two months of using this desk consistently in various environments, we have come to appreciate its incredible height range. No matter the scenario or the individual using this desk, it fits without a problem.
We have genuinely enjoyed this desk in our studio space for product imaging, quick desk setups, testing monitors, and laptops, and we have another quick and easy workstation without a dedicated area. The three power ports have been enough for these uses, and the ease of having it built in has been excellent.
Specs
*Specs as tested
Dimensions: 52 x 25in
Height Range: 6 - 48in
Lifting Capacity: 75lb
In addition to the outstanding all-in-one design of the desk itself and the power supply, there are a few additional areas in that Lillipad has gone above and beyond to include other helpful elements. There is a cable net for holding the power cable when not in use and a place to hold Lillipad's monitor arm for their single or dual monitor stand.
However, there is no place to have the VESA bracket that attaches the monitor to the pole. This bracket mounts into an integrated mounting hole in the back middle of the desk, which is out of the way when not in use but perfectly positioned when needed. Lastly, the included wheels are built into the desk and are much larger than the caster wheels usually found on standing desks. These wheels are created to roll the desk left to right or be used almost as a hand truck to move the desk into position or storage.
I used this desk as my temporary workspace for a couple of weeks to get a feel for what this desk is like as a heavily used workspace. I kept it simple, utilizing a newer monitor with PD charging for my laptop. And since I could use a newer monitor, I didn't need a docking station. With this setup, I didn't need any additional power strips or anything like that, nor did I feel like the desk was missing anything. When dropping to the lowest height, the control panel can be confusing; however, this is not a huge mark against the desk, as Lillipad included instructions.
Final Verdict
The Lillipad Standing Desk is a unique desk that is great for temporary workspaces, secondary workspaces, shared workspaces, or for those who don't have a ton of space and need flexible space. The all-in-one design is durable and very useful for quick setup and tear-down. The built-in power supply and cable management keep things clean, and the added wheels make moving the desk from storage to workspace even easier.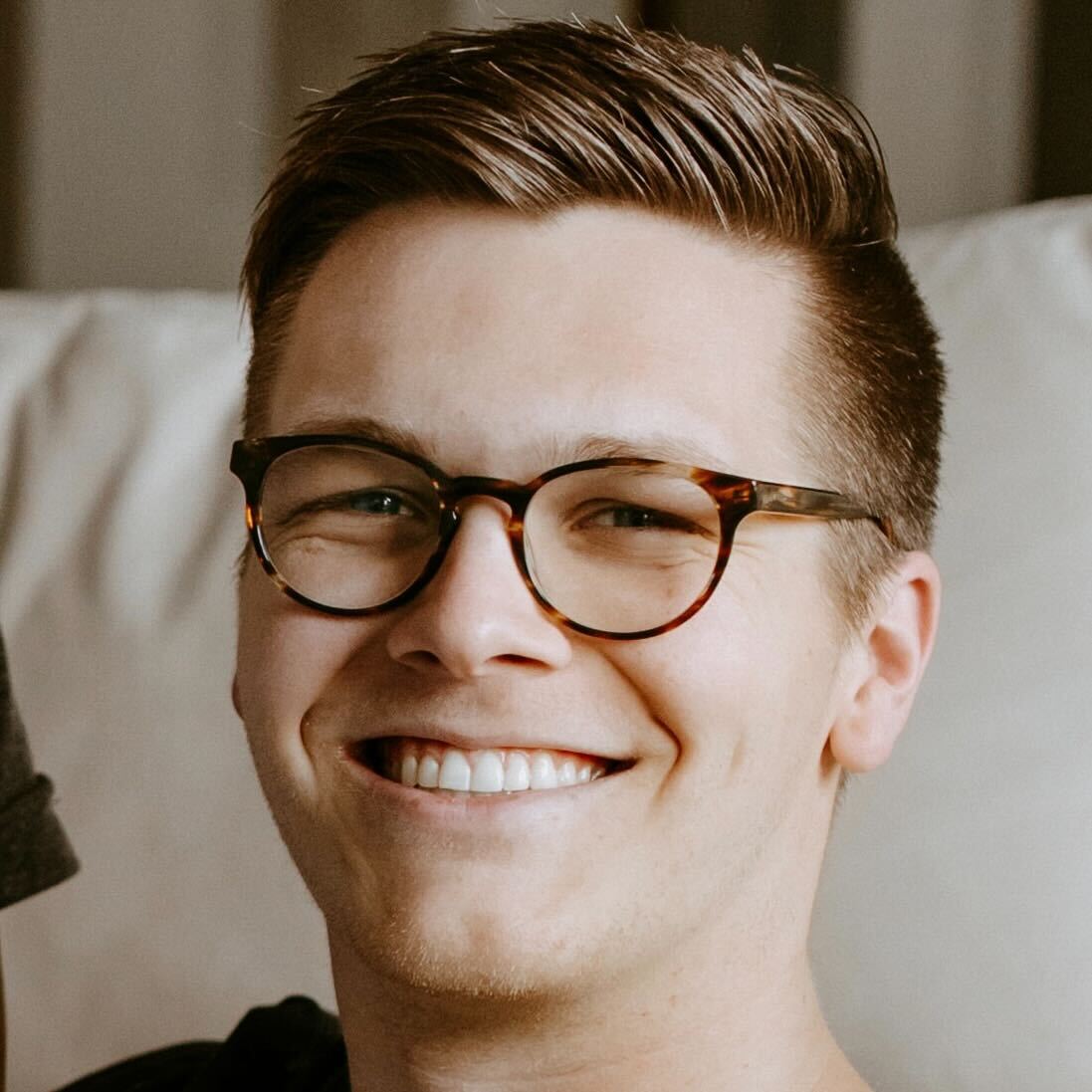 B2B Hardware Editor, TechRadar Pro
Collin is the B2B Hardware Editor for TechRadar Pro. He has been in journalism for years, with experience in small and large markets, including Gearadical, DailyBeast, FutureNet, and more.
Collin is an experienced individual who has an abundance of knowledge when it comes to all things professional hardware. He is the go-to subject matter expert for TechRadar Pro and focuses on standing desks, office chairs, business laptops, "pro" monitors, and other similar topics. With his in-depth understanding of these areas, Collin can provide invaluable insights and advice to readers looking to make informed decisions about their hardware investments.