OST and PST Tools - Here are all the 20 paid and free software, trials and services I found
Convert your OST and PST files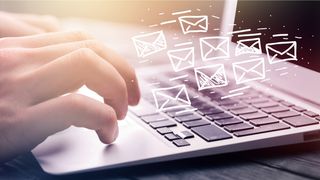 (Image credit: Shutterstock/Billion Photos)
OST and PST files are file formats for storing data on Microsoft Outlook, such as emails, attachments, contacts, notes, etc. Microsoft Outlook creates either file depending on the type of email account you signed in with (Office 365, Exchange, POP, or IMAP).
OST stands for Offline Storage Table. It is a file format that allows you to work offline and synchronize your changes online with the Microsoft Exchange server. OST files are created automatically when you set up an Exchange account on Microsoft Outlook. You'll appreciate an OST file if you have an irregular network connection; you can access your mailbox locally and edit files, and it'll automatically sync online when your network comes back on.
PST stands for Personal Storage Table (PST). It is a file format for storing data locally on your computer instead of online email servers. You can only manipulate the data locally.
---
OST files are encrypted and require authentication from a linked profile. Hence, they can't be imported into another Outlook profile, unlike PST files that need no authentication and can be accessed from any Outlook profile.
Sometimes, you may need to convert OST files to PST files, and you can do that using various conversion tools. This article will show you the top 20 OST to PST converters you can choose from. They include: