Facebook is trialing robots that can autonomously move massive computer racks — let's just hope they don't forget to unplug before they move
Automating the movement of IT equipment can lead to efficiency gains and free up staff to do something better with their time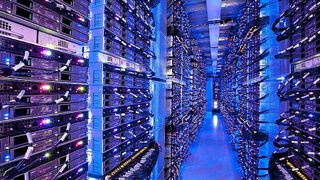 (Image credit: Future)
Facebook parent company Meta is testing machines that can move IT infrastructure weighing up to 1,500kg to prevent data center staff from picking up any potential injuries.
The firm showed off a rig at the Open Compute Summit that's designed to automate the migration of data center racks while they're loaded with equipment, according to The Register.
These motorized carts, made by Jtec, are usually deployed to move racks inside warehouses and often autonomously. But many hyperscalers and big tech companies want to move racks while they're fully loaded – which is completely unfeasible for human staff to attempt to do alone. That's why Meta has tapped up Jtec to deploy such a system that can help it move its racks around and over great distances without much of a hitch. It's called the ORV2/ORV3-Compatible Server Cart and Jtec thinks it's the future of IT infrastructure transportation in massive data centers.
Automating the transportation of IT equipment
That's because the handling of heavy racks that meet ORV2 or ORV3 specifications can weigh 1,400kg and 1,500kg respectively.
The "constant handling of heavy racks … can lead to employee fatigue, posing safety hazards and potentially impacting decision-making", according to a blog post written by senior Jtec staff, published with the Open Compute Project.
"The risk of accidents, including collisions with other employees or equipment and falling-over accidents, further heightens safety concerns."
By employing an automated rack movement system, which comprises ORV2/ORV3-Compatible Server Carts, the firm is hoping to address the safety issues as well as make the whole process of moving IT equipment quicker and more efficient.
Jtec also claims implementing such a system allows for continuous movement, which can lead to better scalability and lets data centers deploy or decommission racks in response to demand, without delay.
As is the case with ideals around IT automation, skilled staff who'd otherwise be asked to move any equipment can be redeployed to work on more strategic tasks.
More from TechRadar Pro
Are you a pro? Subscribe to our newsletter
Sign up to the TechRadar Pro newsletter to get all the top news, opinion, features and guidance your business needs to succeed!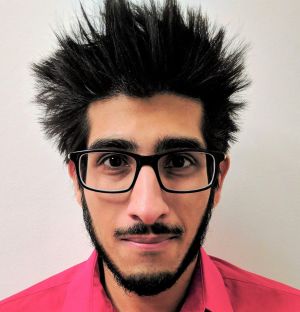 Keumars Afifi-Sabet is the Features Editor for ITPro, CloudPro and ChannelPro. He oversees the commissioning and publication of in-depth and long-form features, including case studies and op-eds, across a breadth of topics in the B2B technology space. He also contributes to a vareity of other publications including The Week Digital and TechRadar Pro. Keumars joined ITPro as a staff writer in 2018, and has expertise in a variety of areas including AI, cyber security, cloud computing and digital transformation, as well as public policy and legislation.