The reasons why innovation must be meaningful for tech startups
How do you define 'innovation' in the tech world?
TRP: Startups are always being encouraged to take risks – failures are seen as a badge of honour. Are you really saying: play it safe?
GH: Startups tend to share a common vision; we want to create something that addresses a genuine need and becomes part of people's lives. Successful entrepreneurs hold that vision at the centre of everything they do, make sure it's achievable through market research, and then pursue it relentlessly.
Unusually for a web startup, neither of our company's founders (husband and wife team Arnaud Bertrand and Junjun Chen) came from a tech background. On paper, to start an internet-based firm with no developer experience sounds like a huge risk. However they had a clear vision of what they wanted to create and channelled their industry expertise, from working in the hospitality sector, to produce the brilliant alternative to holidaying in a hotel.
Knowing and understanding the travel and hospitality industry and audience is part of our DNA which sets us apart. When HouseTrip was originally founded, it had all sorts of additional functionality – an eBay-esque marketplace function, a Yelp-like local guide function.
We quickly stripped it all away and as we always say, "If you fail, fail quickly so you don't waste time." Focus on your vision, really believe in your business and deal with any risk that comes along. By losing faith, giving in to fear and backing away, that is a sure-fire way to fail.
TRP: What tech startups have got it right?
GH: Today, startup space in London, the UK and even across Europe is growing faster than it has done in the last five years. However, the space is also becoming increasingly complex and convoluted. Many entrepreneurs appear to be innovating for innovation's sake and this is becoming reminiscent of the previous dot com bubble.
However, there does appear to be one resounding secret to success for those startups who have made it: keep things simple. If we look at recent success stories like Yo, and even the recently resurrected Flappy Bird, we can see why they've secured users and gained popularity.
Yo has gained fans because of the fast and simple way in which you can use it to capture someone's attention. Flappy Bird is addictive precisely because all gamers need to do is furiously tap the screen to keep a bird in motion. Both these developers stuck with their vision, used proven platforms, and got the formula right.
TRP: Apart from keeping things simple, what else do you see as key to successfully growing a business?
GH: It's back to school when growing a business. Do your homework when it comes to funding. When it comes to your pitch, do your sums. What do you need to advance your business? How much equity are you prepared to relinquish? Then proactively identify how to find that cash, because it doesn't grow on trees. What seed or series funding is available? What angel investors or venture capitalists do you need to know? Perfect your pitch, and then start networking.
However, always keep focused on your core business proposition and your customers. Once you start networking and learning from your peers, it's easy to lose sight of your vision and be wowed by shiny new techniques and technologies others are investing in.
The UK has a great reputation across the globe and is very positive about entrepreneurship. A recent parliamentary survey found that 77% of people believe we have a positive atmosphere to build and encourage entrepreneurship. Being part of this encouraging growing startup and technology network within the UK is so important when you're first venturing out there.
Establishing a strong network of contacts is not only vital to doing business, it can help you to build up your social circle too. Do get involved in Tech City and government-backed initiatives focused on growing the UK startup community. Take advantage of the fantastic advice, resources and events that they have to offer. The knowledge that others are going through similar experiences will help you get over the fear hurdle. Don't be shy, get out there!
TRP: What's next for London's startup scene?
GH: Growth. It's a great city to start a business, run a business and turn a business into a global brand. We love being based in London. We are committed to it and we'd encourage other entrepreneurs to dive in and start their businesses here. There's a great hub for entrepreneurs and the startup community, especially around Silicon Roundabout which is the hub for tech companies. However, there are communities of startup businesses all over London.
One of the biggest advantages of the London startup scene is being close to VC funding. We're backed by Europe's three biggest Venture Capitalists (Index Ventures, Balderton Capital and Accel Partners) and our proximity to those VCs certainly helped us to forge a relationship with them. In addition, the UK – specifically London – has one of the biggest technology talent pools in Europe. At a time when IT skills are in short supply, it helps to be closer to the growing talents.
London's startup scene is big, dynamic, and has a lot of people – all potential employees and customers. It has a strong economy and is one of only two or three genuinely global cities. It has strong leadership and great infrastructure and, I believe, will only keep going from strength to strength.
Are you a pro? Subscribe to our newsletter
Sign up to the TechRadar Pro newsletter to get all the top news, opinion, features and guidance your business needs to succeed!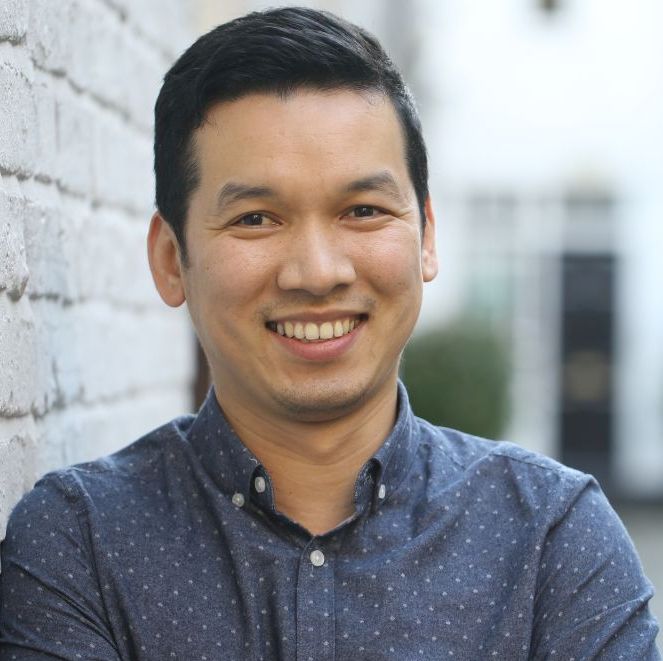 Managing Editor, TechRadar Pro
Désiré has been musing and writing about technology during a career spanning four decades. He dabbled in website builders and web hosting when DHTML and frames were in vogue and started narrating about the impact of technology on society just before the start of the Y2K hysteria at the turn of the last millennium.