Advertisement Feature
Summer's here - but don't let down your security guard
Don't get burnt this summer - use our top security tips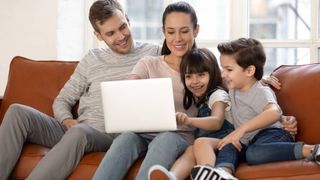 (Image credit: 123RF)
With summer now here, many of us will be turning our thoughts to long, lazy sunny days, possibly on the beach or somewhere suitably luxurious.
And while it is always good to have a break, you should always make sure you keep your files and systems protected, no matter where in the world you are.
So make sure the mercury rising doesn't leave you with your guard down this summer - follow our top security tips to make sure you stay safe.
Stay on alert
As mentioned, summer is usually a time to relax, but luckily you can make sure your email and other accounts are protected with some useful security tools. If you do suffer from "holiday brain", then make sure you get everything patched and equipped with the latest software updates before you head away to make sure you stay safe.
Bitdefender Total Security is able to cover all your security needs, packing in real-time data protection, malware blockers and antivirus to keep your device and your data safe from all the latest threats.
So even if you do switch off, you can ensure your files and devices stay safe, no matter where you are.
Keep all your devices secure
We're all aware of the need to keep certain devices protected from security threats, but to be honest, you should be looking to keep all your products protected.
Whether laptop, desktop, smartphone, printer or other, all it takes is for one device to fall victim to a scam or virus for the entire network to be compromised, so the need to secure all your products is greater than ever.
Bitdefender Total Security is able to secure all your devices, working across multiple versions of top software including Windows, macOS, Android and iOS. And with up to 15 devices covered per subscription household, you can make sure all your most treasured items stay protected, wherever you are.
Don't let phishing ruin your summer
Phishing threats are one of the most common scams around today, where hackers send spoof messages that imitate a legitimate company in an attempt to fool victims and steal login details or personal information.
If your suspicions are raised by a suspect email, it's always best to have a careful check, as phishing messages often contain obvious spelling mistakes, wrong images or formatting errors, or have clearly malicious links that can be detected by hovering over them with your cursor.
Fortunately, Bitdefender Total Security is able to safeguard from such threats with its advanced anti-phishing protection, detecting and blocking malicious websites that pose as legitimate businesses or organisations.
Boost those passwords
Everyone wants to look their best for the pool or the beach, but being at the top of your game should also extend to passwords as well.
Re-using passwords across multiple accounts is never advised, as all it takes is for one of these to be compromised for hackers to gain knowledge of your logins to everything else. Having strong and unique passwords for your accounts can keep scammers and hackers at bay, meaning criminals aren't able to gain access to any of your online accounts or personal devices.
Bitdefender Total Security comes with an in-built Password Manager service that can secure not just passwords, but also credit card information and other sensitive data in a cyber-vault for easy access whenever you need them, as well as recommending secure password suggestions to make sure all your accounts stay protected.
Are you a pro? Subscribe to our newsletter
Sign up to the TechRadar Pro newsletter to get all the top news, opinion, features and guidance your business needs to succeed!