Fashion Dreamer is a solid fashion simulator that nails outfit creation and its colorful aesthetic but the lack of any real structure holds its single-player component back from greatness.
Pros
+

Character models look superb

+

Countless clothing options to choose from

+

Well-implemented online features
Cons
-

Unstructured progression system

-

Lack of body diversity
Why you can trust TechRadar We spend hours testing every product or service we review, so you can be sure you're buying the best. Find out more about how we test.
Review information
Platform reviewed: Nintendo Switch
Available on: Nintendo Switch
Release date: November 3, 2023
The latest fashion simulator from Syn Sophia, Fashion Dreamer is far better than most other dress-up games on the market but not quite as in-depth as you might expect given the studio's strong pedigree.
If you're unfamiliar with the Syn Sophia name, a Japanese developer that isn't particularly well-known outside of fashion game circles, the studio was responsible for the extremely popular Style Savvy series (also known as Nintendo Presents: Style Boutique) for the Nintendo DS and 3DS systems.
Published by Nintendo, these games offered the perfect blend of single-player story content, which centered around managing your own boutique, and rich clothing customization. Newer entries in the series also included a handful of online features, like the ability to trade your custom clothing creations with other players through a simulated online shop representing your in-game store. Thanks to their surprisingly high production values and engaging mechanics, they were a real breath of fresh air in a genre otherwise typically dominated by cheap shovelware.
Fashion Dreamer is something of a spiritual successor to Style Savvy, this time for Nintendo Switch, which borrows many of the ideas and elements from that series but focuses more broadly on online play. While the game looks beautiful and has a huge number of customizable clothing items to discover, the move away from managing a shop leaves the overall package feeling like it lacks focus. There's still plenty of fun to be had if you're craving a fashion fix, but there's little incentive for anyone but the most die-hard clothing aficionados to stick around for the long haul.
Virtual Trendsetter
Set in a virtual world called Eve, you play as a Muse - a digital representation of all your clothing desires. With a solid selection of options to choose from in the character creator, which range from the usual array of hairstyles and makeup to different character idle poses, you're free to create almost anything be it a close representation of your real-world self to the fantastical model of your dreams.
Despite the large amount of freedom here, however, the decision to split Muses into two body types (effectively a binary gender choice that later determines which clothes you can wear) is overly restrictive and feels strangely at odds with the modern fashion landscape. Similarly, the lack of any larger body shapes is a major letdown that not only hampers your creativity but could come across as alienating. Even so, this character creator is still better than most and offers more than enough customization options to help your Muse stand out from the crowd.
Best bit
You can use the in-game photo mode by pressing the left shoulder button to access a handy drone camera or by visiting the Photo Egg in the hub world. There are loads of different cute poses and backgrounds to experiment with. The results are always absolutely adorable.
From there, you're thrust into a hub world (or Cocoon) with a brief tutorial to introduce the main mechanics. Despite an almost overwhelming abundance of proper nouns, the formula is actually rather simple. You're immediately free to wander around the Cocoon interacting with other Muses, who all have unique outfits. You can try these outfits for yourself or add individual items to your personal collection by leaving a Like. It's effectively a magical version of Pinterest.
You can also give a Muse a makeover, called a Lookit, using some stock quick options or your personal collection of clothing items. Each Muse has their own unique preferences which should be considered in addition to a rotating list of current trends, with every completed makeover scored out of three stars. Successful makeovers not only reward you with an assortment of virtual currencies, which can be spent on items from nearby gacha machines, but contribute towards an overall affinity level that measures your current relationship with each Muse. Improving your affinity increases the chance of unique events occurring, such as makeovers with special challenge conditions or being gifted new clothing.
Going viral
With countless items to collect and experiment with, the makeovers are wonderfully engaging and offer a satisfying level of depth. The gorgeous colorful visuals make every new outfit pop and the gradual shift in current trends forces you to experiment outside of your comfort zone for the most success.
Completing makeovers automatically creates posts on an in-universe social network, which has you gaining virtual followers and accumulating additional points. Increasing your follower count is key to overall progression, with milestones unlocking three additional Cocoons with their own distinct styles and items. This includes a good mix of more fantasy-inspired environments and modern urban areas but, despite the welcome change of theme, there's really very little material difference between each one.
Rather than unlocking new Cocoons, the main draw outside of the makeovers is the creation of your own fashion brand. Spending some of your accumulated currency to create unique clothing items, using unlocked templates and a wide range of color choices, is suitably rewarding as your favorites can be displayed in a fully-customizable showroom. Being able to build up your own unique space is a solid addition but buying showroom furniture is unfortunately very expensive, which severely restricts your options early on.
Playing in the online mode adds player-created Muses to your world and allows other players to visit your showroom - with large point bonuses if they add your custom items to their collections. Other players can also give your muse a makeover, based on a series of color and item preferences that you can set. It's the perfect way to bring multiplayer elements into this kind of game, but the prominence of online play does have its drawbacks.
The showroom, for example, feels fairly redundant in the single-player mode where NPC characters are seemingly unable to visit you. As a result, this formula feels less considered than the single-player shop management in the Style Savvy series and will likely pose a bit of a problem if the population of online players ever dries up. The lack of any clear goal beyond accumulating followers is also an issue and, beyond starting again from scratch, there is currently not much reason to come back after you roll the credits - which occurs rather abruptly upon you reaching 10,000 followers.
Despite these shortcomings, there's a very solid foundation here that will still provide more than enough entertainment in its current state. This formula is ripe for future expansion though and, with some post-launch content already confirmed to be on the way, we're excited to see what kinds of additions are in store.
Accessibility features
Disappointingly, there are no accessibility features to speak of in Fashion Dreamer. All important information is conveyed through text and while the font is fairly large by default there is no way to increase or decrease its size. Characters sometimes use short voice barks in addition to their text dialogue, which do not have any optional subtitles.
How we reviewed
I played more than ten hours of Fashion Dreamer on the Nintendo Switch OLED. Although the majority of my time was spent playing in handheld mode with the brilliant third-party Nitro Deck controller, I thoroughly tested the game in docked mode as well. During my time with the game, I made sure to experiment with both the single-player and online modes.
For other Nintendo Switch recommendations, see our guide to the best Nintendo Switch accessories or the best Nintendo Switch controllers.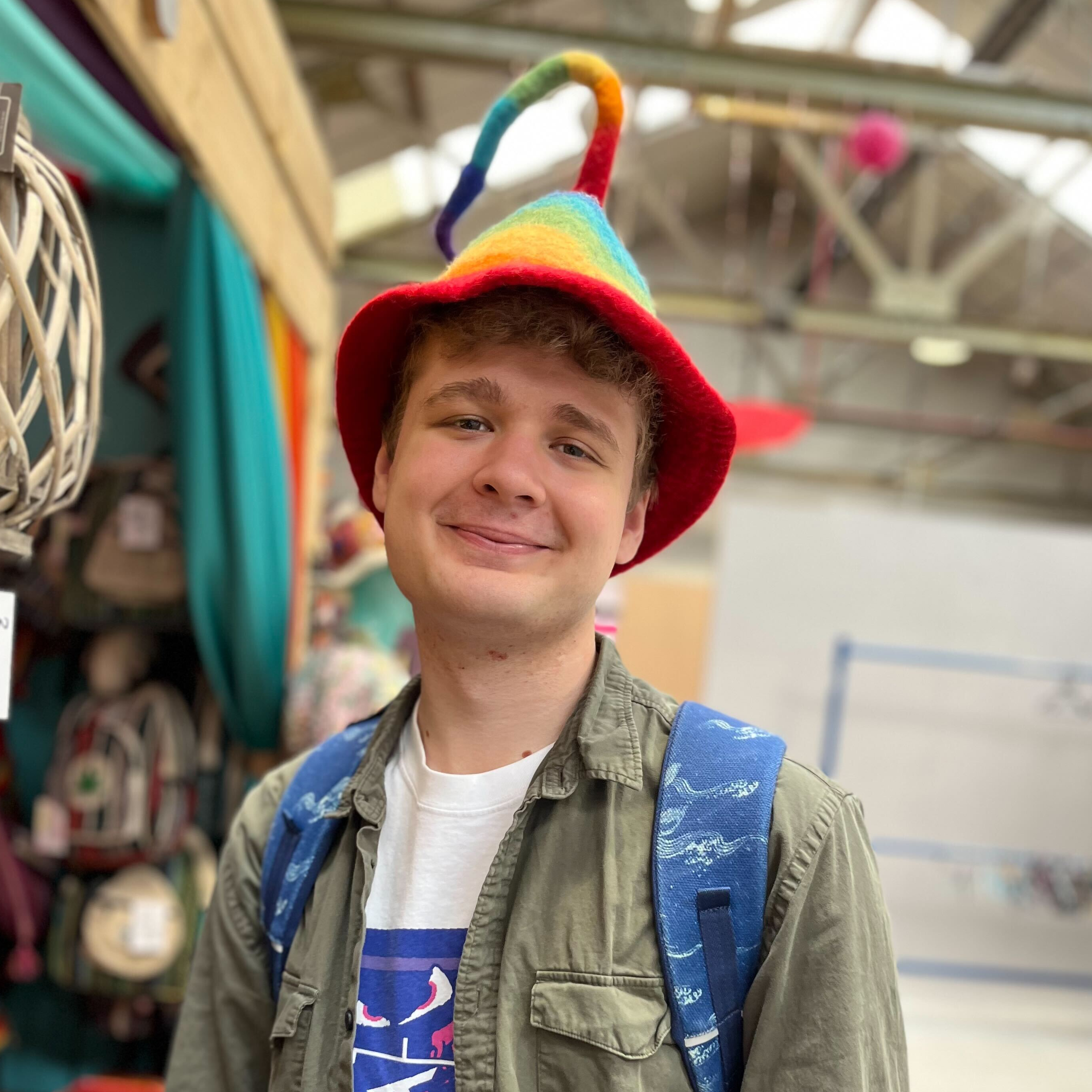 Dash is TechRadar Gaming's Hardware Writer. Before joining TechRadar, he was a print journalist writing articles for some of the UK's biggest gaming magazines including PLAY, Edge, PC Gamer, and SFX. Now, when he's not getting his greasy little mitts on the newest hardware or gaming gadget, he can be found feverishly devouring the latest Nintendo Switch otome.