Pre-built solutions - why build a house when you can buy one?
Taking the load off already stretched IT teams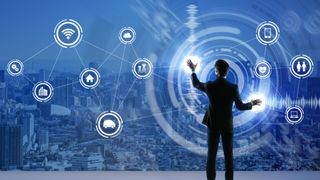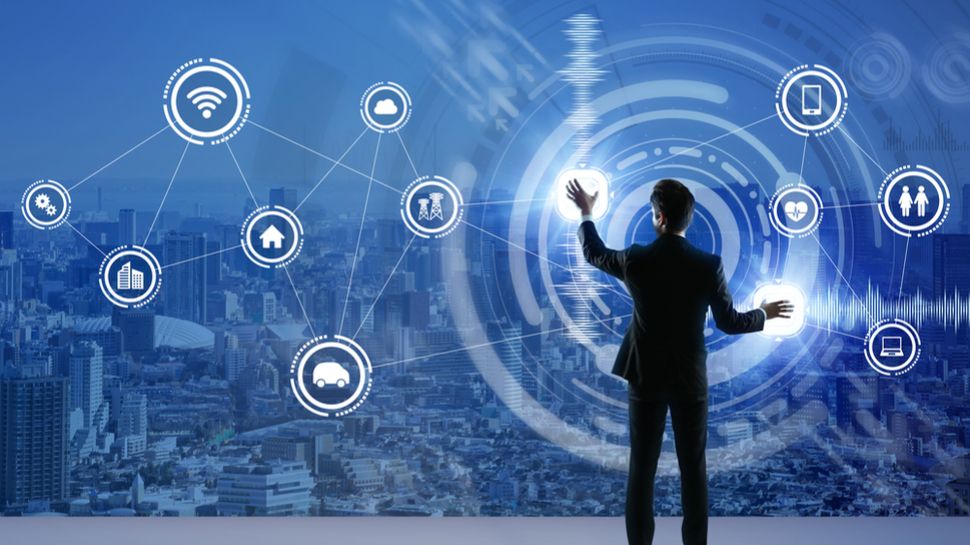 (Image credit: Shutterstock)
Whether down to the 'great resignation' or a weak economy's impact on budgets, IT teams that were already lean have only been stretched further in recent months. Many are saying they're overworked at a time where businesses are already looking to boost organizational efficiency through the adoption of new tech.
This march toward modernization places immense pressure on technology departments, particularly in smaller and mid-sized businesses that rely on smaller IT teams or lack them altogether. A balance needs to be struck between keeping costs low while maximizing results and ensuring transformation reaches all areas of the business - from the boardroom to the boots on the ground.
Certain businesses, particularly smaller ones, are reliant on leaner IT teams despite employing frontline workers who can be hard to reach with new technology. And in sectors like these where there's an operational need to regularly translate physical information into the digital world in real time (think product information on labels), it's all too common for workers to lack the tools they need to do it effectively.
Currently, most industries rely on patchworks of solutions to solve problems, rather than addressing demands to improve data capture processes or communication head on. But as any engineer will tell you, custom integrations are hard work for teams of any size to build, not least those working with tight budgets and limited human resources – making the need for out-of-the box solutions all but essential.
CTO, VP Product and co-founder of Scandit.
IT teams at a tipping point
Small IT departments need to juggle day-to-day firefighting and the implementation of larger technological projects all at once - making it harder to do either effectively. Relying on legacy tools only creates more fires that need dousing, which saps the resources needed to put solutions in place that can prevent blazes in future.
For example, logistics errors alone cost the pharmaceutical industry $35 billion annually. And while bespoke technology that would improve the accuracy of data collection and minimize mistakes would be useful, just imagine how much it would cost to design that kind of solution in-house from both a monetary and time perspective.
That's why easy-to-implement solutions that demand minimal resources and expertise to put in place need to be the priority. Leaders cannot underestimate the value of a swift and easy roll-out, even if it means not getting to control every aspect of the solution.
House buyer or house builder?
When it comes to data capture, collaboration or any business need, pre-built solutions are every stretched IT leader's savor. Implementing a tech project is much like picking a house. You could build exactly what you want, brick-by-brick, but as one can imagine that's costly, slow and requires bringing in contractors, architects, designers and the like to lend their expertise. For many companies' IT teams, that's money, time and resources they simply can't spare.
Low and no-code solutions, on the other hand, are more like buying an existing home. While a home designed from scratch might mean one gets exactly what they need in the way they want it, it's a far more daunting process in comparison. Tools that work right out-of-the-box or with minimal tweaks significantly lower the barrier to entry and simplify the procurement process. And just like moving into a new house, improvements can be made as and when they are needed or new problems are encountered, rather than needing to make sure everything is in perfect shape from the off. Not only are pre-built solutions better value, then, they also make it easier to allocate budget during the roll out and refinement processes.
Businesses have increasingly been designing customizable, pre-built solutions to solve customers' biggest challenges by identifying universal problems and analyzing how innovative technology can fit in. While some use cases do require custom builds – just like some home buyers might have very specific tastes – pre-built solutions are made to meet most businesses' pressing needs. Enterprise technology may never truly be 'plug-and-play', but when looking to revamp things like data capture workflows, the ways teams collaborate or the tools they use, it can be pretty close.
Sharing the technical burden
So what does it look like in practice? Consider roles like field technicians who have been relying on legacy tools and workflows for years - logging equipment deployment with a dedicated device and then needing to upload that information by plugging it into a laptop. Not only is it clunky, it makes each job slower and limits how productive individual workers can be.
The answer to the issue is simple: replace those scanners with a pre-built, low-code solution that seamlessly integrates with existing tools - which can be as straightforward as downloading a customized app on their phones. An approach that considers the slickest rollout is often the best one.
That's not to say the process is always one-size-fits-all. Specialist vendors work tirelessly to make sure users' experience and the interface delivered to businesses is as close as possible to what is needed from day one – relieving customers of the burden of finding expertise in-house. IT teams can thus leave the nitty-gritty engineering and design work to specialists, confident that the final product will slip seamlessly into existing applications and workflows and leave them only to manage its long-term use.
So as you look towards modernizing the way your business operates - be it collecting information, sharing data or reports to headquarters - consider the ready-made options already on the market before jumping headfirst into a complicated software building project. The Zooplas of the tech world are brimming with solutions - think twice before breaking ground on your own project.
Are you a pro? Subscribe to our newsletter
Sign up to the TechRadar Pro newsletter to get all the top news, opinion, features and guidance your business needs to succeed!
Christian Floerkemeier is the CTO, VP Product and co-founder of smart data capture specialists Scandit and is responsible for Scandit's product strategy and roadmap.