El modo nocturno de Xbox tiene un defecto que puede costarte tu vida online
Que no te pillen en medio de la noche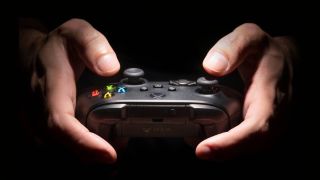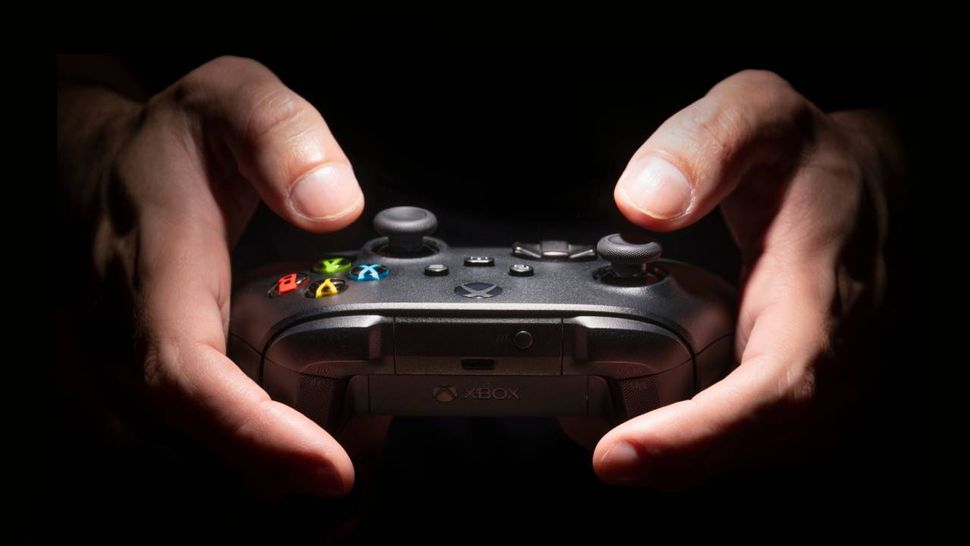 (Image credit: Shutterstock/Miguel Lagoa)
Si tus ojos son especialmente sensibles como los míos, el modo nocturno de la Xbox es una opción muy útil para salvaguardar tus retinas de los rigores del juego por la noche.
Es entonces cuando la exposición excesiva a la luz azul de la TV, los reflejos HDR intensamente brillantes y a la acción trepidante tiende a dejar mis ojos inyectados en sangre. Es como si alguien hubiera dibujado un mapa del metro de Londres en mi globo ocular con un rotulador rojo.
El modo nocturno de Xbox puede contrarrestar el cansancio de los ojos: puedes desactivar el HDR, personalizar la intensidad de luz de la pantalla e incluso atenuar el botón de encendido y el mando de la Xbox.
Lo que no sabía es que el modo nocturno me fuera a costar una victoria online: resulta que si utilizas un mando inalámbrico Xbox Elite Serie 2 o un mando Scuf Instinct — ambos incluyen botones adicionales en la parte inferior del pad — el modo nocturno de Xbox puede desactivar esta funcionalidad.
Cuando estás entrenado para realizar la recarga, el cambio de armas o esquivar en Halo 5 usando esos botones traseros, cuando no los tienes es como si estuvieras jugando con una mano atada a la espalda. Fue fatal.
Al principio pensé que mi controlador se había roto o que había entrado en algún tipo de modo de ahorro de energía desconocido. Lo apagué y lo volví a encender (un clásico) y, tras funcionar durante unos segundos, los botones volvieron a dejar de responder a mis acciones una vez más.
Lo descarté como una anomalía fantasma y pasajera pero, la siguiente noche, pasó lo mismo pocO después de que la imagen de mi televisor se ajustara a la configuración del modo nocturno que había programado para las 11 de la noche. Conclusión: el modo nocturno de la Xbox era el culpable.
Éste es el problema si configuras que el modo nocturno atenúe el botón Xbox del controlador. Una vez cambias ese ajuste a su configuración por defecto, el problema desaparece.
Aunque el brillo del botón Xbox del controlador y el piloto de encendido de la consola nunca me ha parecido demasiado molesto cuando juego por la noche, la opción de atenuarlos a una hora programada tenía sentido. Pero sabiendo el efecto secundario, no estoy dispuesto a arriesgarme a que me liquiden online para tener un ambiente algo más agradable.
Lo más raro es que se puede atenuar el brillo del botón manualmente en el mando inalámbrico Xbox Elite Series, 2, usando la aplicación de accesorios de Xbox. Esto lo he hecho muchas veces sin problem. Sin embargo, el modo nocturno parece que fuerza a la Xbox a olvidarse de que tiene botones adicionales.
Estoy seguro de que se trata de una 'bug' que se solucionará con el tiempo pero, si juegas online, ya sabes: el modo nocturno podría costarte la vida aunque te salve los ojos.
Sign up for Black Friday email alerts!
Get the hottest deals available in your inbox plus news, reviews, opinion, analysis and more from the TechRadar team.
Adam was formerly TRG's Hardware Editor. A law graduate with an exceptional track record in content creation and online engagement, Adam has penned scintillating copy for various technology sites and also established his very own award-nominated video games website. He's previously worked at Nintendo of Europe as a Content Marketing Editor and once played Halo 5: Guardians for over 51 hours for charity. He is now an editor at The Shortcut.