Why you can trust TechRadar We spend hours testing every product or service we review, so you can be sure you're buying the best. Find out more about how we test.
In the last generation, Sony's PlayStation Network, or PSN, was always number two to Xbox Live.
PSN was by no means poor, but it was a get what you pay for situation. Xbox Live Gold was around $60/£30 for a year, got you access to online multiplayer and streaming services (even ones you might already be paying for, like Netflix) and had a robust list of features that made it easy to communicate with friends and join their games.
Sony gave away online multiplayer for free with the PlayStation 3, but you could opt for PlayStation Plus status for digital store discounts and other perks. The PSN on the PlayStation 4 has gotten a major renovation. It has new features and benefits, and compelling reasons to spend $60/£40 for a year of PlayStation Plus: it's now required for online multiplayer.
PS4: PlayStation Network
Unlike Xbox One, Sony's console does not need to be connected to the internet for its initial setup. There is a sizeable patch to install when you first set up, but if you live in a lead-lined bunker without a trace of WiFi, you'll still be able to pop in a disc and enjoy some single player without downloading it.
During the initial setup, the PS4 will ask to be connected to internet, like any PC, phone or tablet would do. You can deny it, and still get some gaming and DVD watching done. However, you'd be missing out on some fun. The PSN now supports a party chat function, which lets you group with friends outside of games for open mic chat. If you enter a game, you can communicate privately with each other.
The mic quality is clear, but we do suggest investing in something beyond the tinny earbud that comes with your system. Your PSN profile can now be linked to your Facebook account. It's relatively well executed, but take your time going through the setup menus or you'll end up spamming your friend's news feeds every time you play a game or earn a trophy.
There's an option to make your real name public to everyone yahoo you encounter online. We opted to make it private, meaning that after your friend someone, there's a can send a second request to make your real names visible to each other.
This is a smart, well executed feature. This second request can be sent at any time, allowing for a "getting to know you" period with the people you meet online. Of course, if you're dealing with someone you know in real life, you can go ahead and send the request. Using real names makes it easier to keep track of who exactly HeadShot9999 is, and makes for a much nicer looking friends list.
While the PSN did have some hiccups during the first 24 hours of the system's North American launch, it's smooth sailing now. We've been able to maintain a steady connection with a fast ping on our home internet connection, in both first and third-party games.
PS4: PlayStation Plus
On the PlayStation 4, Sony has followed the Xbox Live Gold example and put online multiplayer behind a paywall. While it's easy to find that disappointing, it was an inevitability. If you have an active PS Plus account from your PS3 or PS Vita, it'll carry over and apply to all your Sony systems. Benefits like digital store discounts, monthly free games and early DLC access are still part of the package.
You now get multiplayer access and game patches that download and install automatically while in the PS4 is in standby. Firmware and overall system updates will download automatically even if you're not a Plus member. Plus also gets you 1GB of cloud storage for your saved games.
While any PSN member can sign into a friend's PS4 and access their digitally purchased games, only Plus subscribers will be able to yank their progress out of the cloud. While it is sad to see free PSN multiplayer go the way of the dodo, Sony has done a lot to sweeten the Plus deal. We think it's an essential part of the PS4 experience, and totally worth the price.
Sony's undergone a major revamp of PlayStation Plus in 2022, merging it with the now-defunct PlayStation Now. Now split between three tiers, PS Plus Essential is basically the same service Sony's always offered. However, PS Plus Extra provides subscribers a wider library of games to access while you hold membership. As for PS Plus Premium? That gives you cloud streaming for PS3 games, plus a selection of retro PlayStation titles, too.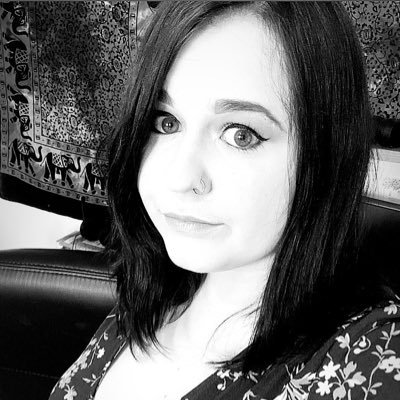 Associate Editor, TechRadar Gaming
Vic is TechRadar Gaming's Associate Editor. An award-winning games journalist, Vic brings experience from IGN, Eurogamer and more to the TechRadar table. You may have even heard her on the radio or speaking on a panel. Not only is Vic passionate about games, but she's also an avid mental health advocate who has appeared on both panels and podcasts to discuss mental health awareness. Make sure to follow her on Twitter for more.