Why you can trust TechRadar We spend hours testing every product or service we review, so you can be sure you're buying the best. Find out more about how we test.
The PlayStation 4 is one hot combination of industrial design and gaming hardware, but what about those accessories? How are they for interacting with the system?
Out of the box you've got one DualShock 4 controller and its charging cable. Sold separately, a spare will run you $59.99/£49.00, and it comes without a charging cable.
Then there's the PlayStation Camera. It's $59.99/£54.99, and while it lacks the robust feature set of its new Kinect rival, the fact that it's sold separately is likely why the PS4 was able to undercut the Xbox One by $100/£80. So thank it for that, at the very least.
PS4: DualShock 4 controller
The PlayStation and its DualShock controller have been peas in the proverbial pod since the brand's inception. Ever since the introduction of the twin analog stick design in 1997, Sony has changed little about its signature gamepad.
The DualShock 4 is the current controller model that ships with the PlayStation 4. DualShock fans will find it immediately familiar, and those that disliked Sony's design will find that some, but not all, of their gripes have been addressed.
At face value, it might look an awful lot like a DualShock 3, but it's far from the same old controller from the past seven years. It's built on a series of tweaks, rather than an overhaul, of the last Sony controller. And even though the new DualShock is even PS3 compatible, a lot has changed from one generation to the next, and mostly for better.
Most alterations made to the DualShock seem based on user feedback, targeting a specific annoyance gamers had with last gen's model. For example, the twin analog sticks are now spaced a little bit further apart, so it's no longer possible to smack your thumbs together when pulling both sticks towards each other.
The tops of the sticks are now dimpled. They also have an extra grippy rubber texture, making them very easy to manipulate. Shooter fans especially should appreciate these tweaks.
Over long gaming sessions we still found its symmetrical stick layout to be more fatiguing than Xbox's asymmetrical design. The DualShock 4 is the best DualShock yet, but die hard fans of Microsoft's gamepad, or long time DualShock haters, won't be won over.
The L2 and R2 shoulder buttons, which commonly function as triggers, have been extended. They're a lot easier to catch and grip, and it's more comfortable to rest a finger on one, ready for that quick reaction shot.
Sony has also stepped away from the classic DualShock design by shifting from Start and Select buttons to Share and Options. Not only are they labeled in a way that better fits their functions, they're no longer rubber. They're very flush, making them hard to hit by accident, and they feel closer to a mouse click then the spongy button we were used to.
Speaking of a mouse, the DualShock 4 also sports a touchpad. It's metal construction feels great to the touch. Fingers glide smoothly and it can be clicked, just like on a laptop. In fact, it feels a lot like what you'd find on a MacBook; the overall construction is excellent.
While it's underused by the current crop of games, the touchpad is a smart addition. It's relatively intuitive, and will certainly be a boon for both menu navigation and casual gaming.
Borrowing a feature from the Wii Remote, the DualShock 4 has a little speaker. It leaves us to wonder if Sony will best Nintendo here by figuring out something useful to do with it. Right now the best we've encountered is the way Resogun pipes important bits of narration through it, leaving us free to mute the game and blast our own music.
There's a 3.5mm headphone jack too, so you can plug any old headphones or headset right into the controller. It's extremely convenient, and a great money saver since you can use earbuds or whatever else you already own. The sound outputs in stereo, so it's a bit of a waste to use a fancy 5.1 cans this way, but the sound options in settings let you choose between piping chat or game audio into your ears.
Sony has also streamlined the whole "who's player one?" question. Each controller has a light bar that glows one of four colors: blue, red, green or purple. Players are now identified by color, rather than a number.
It's now much easier to know who's who at a glance, but these glowing controllers can get obnoxious when you're trying watch a movie in a darkened room. There's really no reason why they should be lit up when you're using Netflix, or when there's only one controller turned on, for that matter. The only solution is to turn the controller off, which means having to wake it when you want to pause your movie.
The DualShock 4 also has less battery life than the previous model. A day of moderate gaming, or leaving the controller on when you watch a film, puts a serious drain on its charge. Our controller frequently ran dry before the end of the day, to the point where we seriously suggest owning at least two, especially if your TV is too far from the couch to play while plugged in.
Basically, you need to remember to keep a controller plugged into the PS4 whenever it's not in use. Thankfully the system can charge a DualShock when it's off or on standby, something the PS3 shockingly could not do, so at least Sony has addressed that major last-gen oversight.
It is a pity that a sold seperately DualShock 4 doesn't include a charging cable. GIven that, Sony really ought to be selling the system with two of these cables, one for each USB port. However, we'll still take this over the Xbox One's reliance on AAs any day.
PS4: PlayStation Camera
Nothing says next-gen like voice and face recognition technology, hence the PlayStation Camera. While it's a shadow of its rival the new Xbox One Kinect, it's a massive step up from the PlayStation Eye Camera, thanks to controller tracking and a built-in microphone.
It's still a rather unnecessary accessory, at least at this point in the system's life. There are hardly any games that use it and the interface doesn't depend on it in any meaningful ways.
At login, the PS4 can use the camera to recognize your face. It actually needs you to hold up a DualShock, where it uses the light bar's color to figure out who's player one and so forth. It's amusing and futuristic, but doesn't really speed up the sign in process, which is already as simple as clicking on your name.
The PlayStation Camera has a microphone, which can pick up simple spoken commands. The PS4's voice controls are limited, especially compared to the Xbox One. It can be used to launch games, put the system in standby or capture a screenshot. However, voice functions can also work through a microphone, either by plugging the ear bud that comes with the system into your controller or through a fancy third-party headset.
As far as games go, only one title truly requires it: Just Dance 2014. For gamers, this should be the deciding factor: do you want to spend an extra $59.99/£54.99 to play just one game? Personally, we'd recommend waiting until there's another title or two.
There's also the Playroom, a sort of tech demo that comes with the PS4. It's a showroom feature, the kind of thing that gets otherwise uninterested people engaging with the console.
The closest thing it has to a game is air hockey, but the most engaging feature is AR Robots. Here, AR stands for augmented reality. The camera puts you and your living room on the screen, surrounding you with little squealing robots. You can interact with them in limited ways, knocking them around or vacuuming them up with the controller.
Since there's no goal and limited gameplay it's a really just a tech demo. It's amusing and terribly cute, until you run out of friends to show it to. After that, you'll quickly stop visiting the Playroom.
Basically, the PlayStation Camera works well and has some amusing features, but it's entirely inessential. While these camera probably won't fly off the shelves, we're happy that Sony chose not make it essential.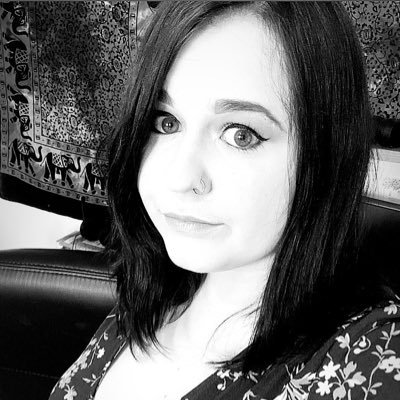 Associate Editor, TechRadar Gaming
Vic is TechRadar Gaming's Associate Editor. An award-winning games journalist, Vic brings experience from IGN, Eurogamer and more to the TechRadar table. You may have even heard her on the radio or speaking on a panel. Not only is Vic passionate about games, but she's also an avid mental health advocate who has appeared on both panels and podcasts to discuss mental health awareness. Make sure to follow her on Twitter for more.