How digital transformation is adapting to a new business landscape
Economic uncertainty is forcing IT leaders to think again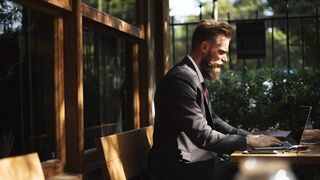 (Image credit: Pixabay)
Digital transformation has been a priority for CIOs for years. But in the face of a changing economic and business landscape, the approach and goals of such projects need to change. New research reveals that this is exactly what is happening, with 78 percent of global decision makers shifting digital transformation priorities over the past three years.
Today, digital transformation initiatives are arguably more aligned with the market's needs than ever before. The trick to driving continued success over this dynamic period will be empowering the right stakeholders with the right technologies and overcoming organizational roadblocks like funding gaps and lack of buy-in from executives.
Bigger and better things
IT has always been tasked with a tricky balancing act. On the one hand, technology is about controlling costs and improving efficiencies through productivity-boosting innovations, like automation, to stay ahead of the competition. On the other hand, IT teams also need to maintain a business's resilience as a barrier against future market volatility, so they can ride out rocky terrain.
The good news is that today's organizations aren't restrained by an either/or mindset. Research reveals that 60 percent of IT decision makers now have improving business resilience and efficiency as their top digital transformation goal. But at the same time, more than half (54 percent) say their main focus is becoming more responsive to changing customer preferences. In this way, today's economic backdrop appears to be galvanizing IT teams to think more clearly about how they can support the business: by saving costs and driving efficiencies on the one hand, while innovating and enabling enhanced organizational agility on the other.
Vice President, Global Field Engineering at Couchbase.
This is already driving results. All of the surveyed enterprises say they've either implemented or identified opportunities for creative digital transformation that seemed impossible at the end of 2021. On average, organizations are spending $33 million on digital in the coming 12 months.
Yet it's not all good news: 100 percent of respondents also say they've experienced digital transformation projects failing, being cancelled, or severely delayed in the past year. On average, 14 percent of their organisations' IT budgets have been invested in these projects, meaning a typical loss of more than $4 million. Data access/management and legacy tech are among the biggest challenges here. But so too are organisational roadblocks like limited buy-in from leadership, budgetary issues, and a perception that the risk of failure was or had become too high. To an extent these are all failures of communication within the business.
The bottom line is that organizational roadblocks can delay projects, sometimes by several months or longer, or lead to them being shelved altogether. That simply won't do when IT is playing such an important role in driving resilience and innovation.
Putting developers first
So, what's the answer? Developers are the vanguards of digital transformation — their work creates innovative new applications and services to drive value for internal and external customers. That's why enterprises' top IT investment priority switched from "improving application performance" in 2021 to "empowering developers" in 2023. It's also why the top drivers for digital transformation this year are: a) pressure from developers to support agile processes and innovation, and b) empowering developers to build more apps to meet customer needs.
What technologies do organizations need to empower their developers? Serverless computing, edge, IoT, and low/no-code tools top the list for many businesses. These technologies offer more efficient IT operations, enhanced scalability and flexibility, quicker time-to-market, and lower costs. AI technologies represent similar transformative benefits, although only one third (35 percent) of IT teams are currently under pressure to adopt this technology.
IT must balance the potential benefits of business units buying and developing services built on these technologies with the need to educate non-tech specialists so that expensive mistakes aren't made. IT has an important role to play here in unlocking the power of digital modernization for the entire organization, especially as a source of training and upskilling. A new way of doing things
This is a foundation for digital success, with IT modernization at its heart. It's about putting developers in the driving seat with a whole new roster of cloud-based technologies, and then supporting each business unit as they look to develop their own IT services. It's about maintaining a focus on efficiency and resilience but pushing on to overcome challenges and optimize digital transformation investments. After several years of reacting to events, it's time for IT to become proactive and shine.
Are you a pro? Subscribe to our newsletter
Sign up to the TechRadar Pro newsletter to get all the top news, opinion, features and guidance your business needs to succeed!
Chris Harris, Vice President, Field Engineering at Couchbase.