Sponsored
Five free Bitdefender tools that guarantee your right to cyber-security
Build a world-class cyber-defense for free with five Bitdefender tools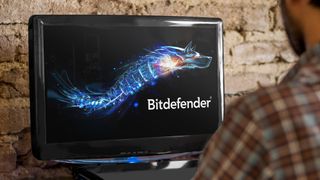 (Image credit: Future)
Have you ever wondered how much money your data is worth? If not, you haven't yet fallen victim to ransomware or other types of attacks that let hackers put a price tag on your data.
Malware victims often consider spending money on computer security only after their privacy is violated and they risk losing years' worth of data. But, as security is so vital, why is it not a fundamental right available to all? Can you build an effective cyber-security strategy without spending money?
Cover your basics
For more than two decades, Windows users have habitually used a security solution in their daily routine. Security solutions designed for Windows come in many forms, from the premium, all-you-can-eat Total Security to extremely effective, but free, antivirus solutions. The Antivirus Free offering from Bitdefender provides the same level of protection as the vendor's paid-for products. While it lacks the antispam and parental control modules, it's an extremely effective barrier to malware.
If you're more into Macs than Windows, worry not: Bitdefender extends the free offering with Bitdefender Virus Scanner for Mac OS. And if you think a security solution for Mac OS X is overkill, know this: in 2019 alone, cyber-criminals have released more than 57,000 new pieces of malware targeting Macs and almost as many pieces of "greyware," known as potentially unwanted apps.
Mobile phones should also top your list of devices to protect, as more than 5.3 million malicious applications released in 2019 are ready to claim your Android device on your first misguided tap. Bitdefender Antivirus Free for Android keeps a close eye on your device and ensures that photos, location, conversations and other private data stay on your device no matter what. In addition to protection against malware, Bitdefender excels at detecting "stalkerware" – a type of spyware linked to abuse, blackmailing and domestic violence.
If you're an iPhone user, your chances of getting infected while downloading a random app are zero, unless your phone is jailbroken. However, phishing and fraudulent websites still pose a serious threat. Bitdefender Mobile Security for iOS offers web protection, account privacy and anti-theft tools, as well as a trustworthy VPN solution for those times when you're on the road and really need an extra layer of encryption for banking, online shopping and other online payments.
Smart homes need care and attention too
Technology is all around us. On our desks, in our pockets and, as of late, under drywall or inside kitchen appliances. These areas are normally out of the reach of a conventional antivirus, and any issues or vulnerabilities remain undetected until devices start misbehaving.
If you're not ready to invest in a smart home cyber-security hub, you might want to run a security sweep on your IoT devices at home using Bitdefender Smart Home Scanner, a Windows application also available for free.
Bitdefender Smart Home Scanner is a free tool that scans your home network, maps devices and highlights issues with connected devices. The application looks for weak passwords and poorly encrypted communications. It correlates the information gathered from your connected devices with cloud-based IoT vulnerability databases and offers actionable advice so you get full visibility across your network.
Always in control
No matter how good free tools are, visibility is vital. Because of that, this article focuses on free tools provided by Bitdefender, which report to a centralized console and allow the home administrator to control and visualize the status of devices at home and on the go. With a powerful mobile app for Android, as well as a browser-based web app, you can stay on top of your digital security challenges for free, and that's hard to beat.
Are you a pro? Subscribe to our newsletter
Sign up to the TechRadar Pro newsletter to get all the top news, opinion, features and guidance your business needs to succeed!