Verdict
The P20 Pro is one of those phones that delivers on its promise. The triple camera setup makes it the best phone to take photos with- whatever, the lighting condition is.
There are areas that Huawei could improve upon such as a higher-res screen, wireless charging and improvements to EMUI but none of them stops us from recommending this phone to someone interested in the Galaxy S9 Plus or the iPhone X.
It has everything needed in a world-class handset, including a very capable camera, plenty of power, great battery life and an impressive build.
Who's it for?
This phone is for those who want new and exciting tech but can't quite stomach the price of the iPhone X or Samsung Galaxy S9 Plus.
While the P20 Pro is not cheap, it is still more affordable than those two phones. The Huawei P20 Pro is also more interesting than Samsung's latest, which is a big win for Huawei.
Should I buy it?
If you want the best camera on the phone, matched with near-unbeatable battery life in a phone of this size, the Huawei P20 Pro is absolutely worth a buy. It is also priced lower than competing handsets mentioned below.
There are lots of other high-end options, including the following three phones:
Samsung Galaxy S9 Plus
The S9 family was not a high point for Samsung. These phones are fantastic, no doubt about that, but seem a little too similar to those of the year before.
The Galaxy S9 Plus is more expensive than the P20 Pro, has a more powerful chipset and a sharper screen. It can arguably take better low light photos if you don't use the P20 Pro's dedicated night mode.
Switch that on and the Huawei wins by quite a margin, though. The Huawei also has somewhat better battery life.
iPhone X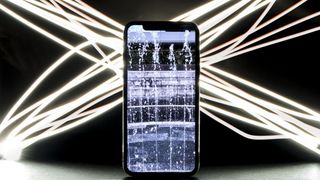 At around AED 1,000 more than the Huawei P20 Pro, the iPhone X is significantly pricier. What else do you expect from Apple?
The iPhone software feels more polished and the phone's chipset is a lot more powerful. However, its camera has less powerful optical zoom and its night images aren't even close to those of the P20 Pro's night mode.
Huawei Mate 10 Pro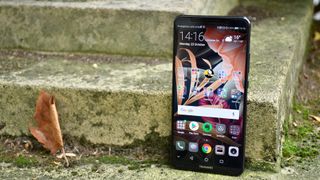 The Mate 10 Pro arrived a few months earlier and has the same chipset, similar battery life and similar software. If you're not fussed about the P20 Pro's new camera tricks this phone gets you a comparable day-to-day experience for less money.
However, by using a more conventional camera array you also miss out on the most fun and interesting parts of the P20 Pro.
Read our full Huawei Mate 10 Pro review
First reviewed: April 2018