Navigating social norms
It may not sound as scary as the effect VR could have on a child's ocular development, or feelings of extreme isolation, but VR has garnered widespread attention relatively quickly, which means the way it's going to be used and thought about in different settings hasn't yet been properly established.
Catherine Allen explained: "VR is in desperate need of social context. Long term norms around when and where to use it are almost non-existent."
But this isn't something to be worried about quite so much, it just needs to be discussed. "This lack of etiquette and context is simply because VR hasn't been a part of our culture for long enough - and culture often doesn't move as fast as technology," Allen told us. "Just as mobile phones and television have evolved an expected time and place, VR needs the same."
Allen believes the responsibility here falls on those in the industry to better understand the power of the tech that's being sold, and who it's being sold to and why.
"The industry needs to not only create VR experiences and distribute headsets, we also need to weave cultural framing into every part of our practice," Allen explained. "From identifying target audience, to coming up with the concept, to making it, to marketing it."
Of course as brands attempt to create more immersive experiences to lure in customers there could be a neglect for these important considerations and a focus solely on selling headsets.
How scared should we be?
A certain degree of moral panic and concern is normal when anything that's seen as having the potential to disrupt enters the market.
But rather than worry, stop innovating or set too many restrictions, the answer seems to be approaching the new medium with a sense of responsibility from all sides.
This can mean all kinds of things; exhaustive testing, more research being carried out, experiences being created with people from all walks of life in mind. Crucially, a need to continue to keep being open and discussing the concerns rather than laughing them off or placing the responsibility solely on the end user is key.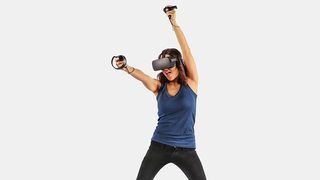 Sure, it's up to individuals to make decisions for themselves, but the immersive nature of virtual reality and the fact it's such a new kind of tech means that hardware manufacturers, creators and researchers should own a certain amount of that responsibility too.
"We're in uncharted territory and as much as we in the industry position ourselves as experts, you're learning new things and best practises every day," Albert Millis told us. "I feel that having a level of concern and owning that responsibility is essential to creating the best technology in the future."
No one has the answers to many of these important questions yet, it's just too soon to know. We don't know how to police virtual worlds, how virtual reality will fit into our day-to-day lives, the psychological impact some environments might have further down the line or how to ensure violence doesn't take place and stop people feeling isolated.
As virtual worlds increasingly become an extension of the real world, it's vital we keep talking, keep including everyone in the discussions and take action that will benefit the end user just as much as it benefits the sale of headsets.