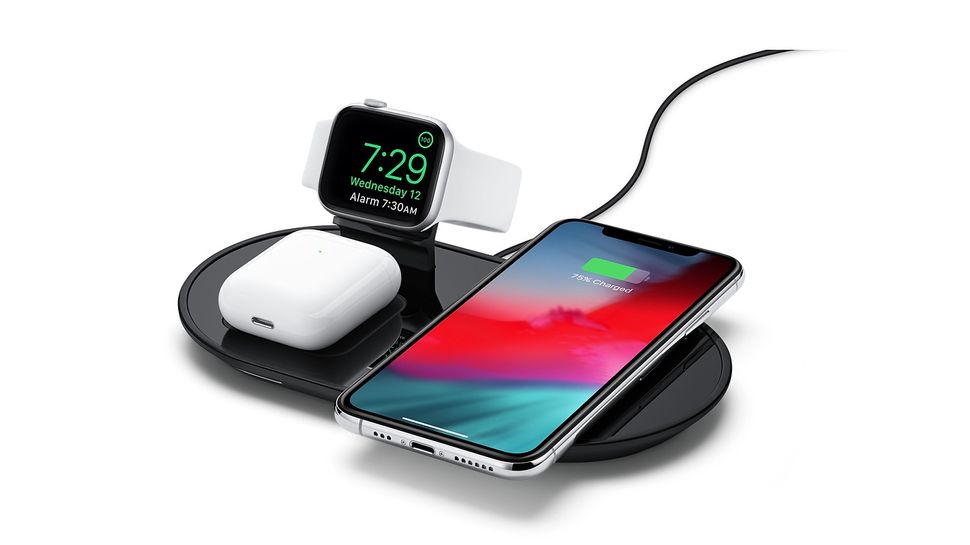 Mophie 3-in-1 Wireless Charging Pad
Charge all your Apple devices at once
Wattage: 7.5W | Portable: Not really
Charge iPhone, AirPods and Apple Watch
Perfect for night charging
Wireless everything
Relatively expensive
With Apple's AirPower wireless charging pad DOA, where do you go when you want to charge not just your iPhone but your AirPods and your Apple Watch too? Mophie has the answer, and while it's hardly cheap it's compact, stylish, easy to clean and particularly handy for commuters and travelers.
It will chuck 7.5W of power at your iPhone and works through cases up to 3mm thick, while the Apple Watch connector is housed at an angle that's ideal for Bedside Mode and the AirPods charging point doesn't obscure your view of your Apple Watch's face.
Unlike standard wireless charging pads you won't need to buy or provide a separate wall charger, either.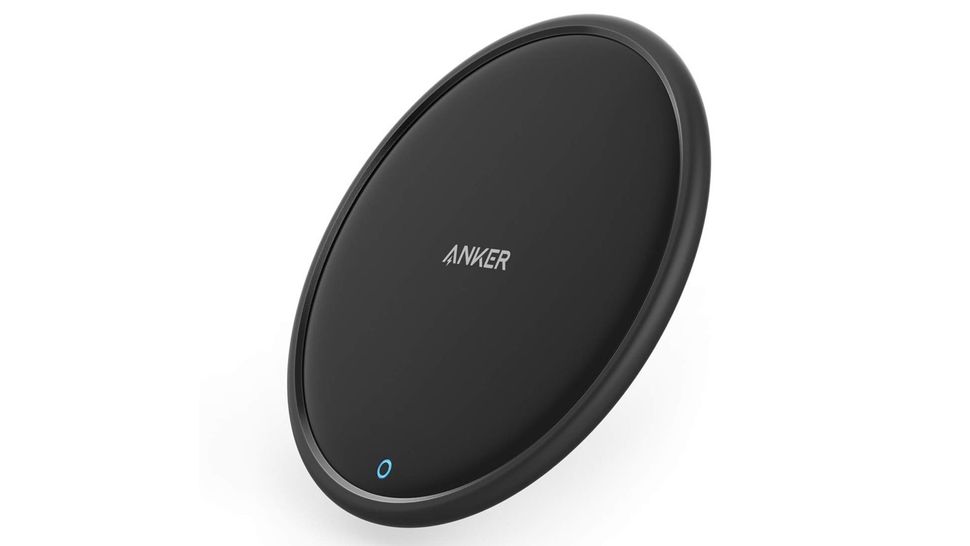 Anker PowerWave Fast Wireless Charging Pad
Wireless charging at solid speeds
Wattage: 10W / 7.5W (iPhones) | Portable: Yes
Simple and slimline
Non-slip surface
More iPhone power than most
Requires appropriate wall charger
As with wired fast chargers, wireless chargers don't work in the same way for iPhones as they do for Android devices.
For example, a typical 10W wireless charger will deliver that power to Android but drop to 7.5W or even 5W for an iPhone. That's because Apple doesn't currently support 10W wireless charging: it initially supported 5W and upped that to 7.5W, but iOS 13 still currently limits some Qi chargers to 5W.
This Anker wireless charger delivers the current iPhone maximum of 7.5W to recent iPhones, but it's important to note that it can only do that if it's connected to a wall charger that's compatible with Quick Charge 3.0. If not, it isn't drawing enough power.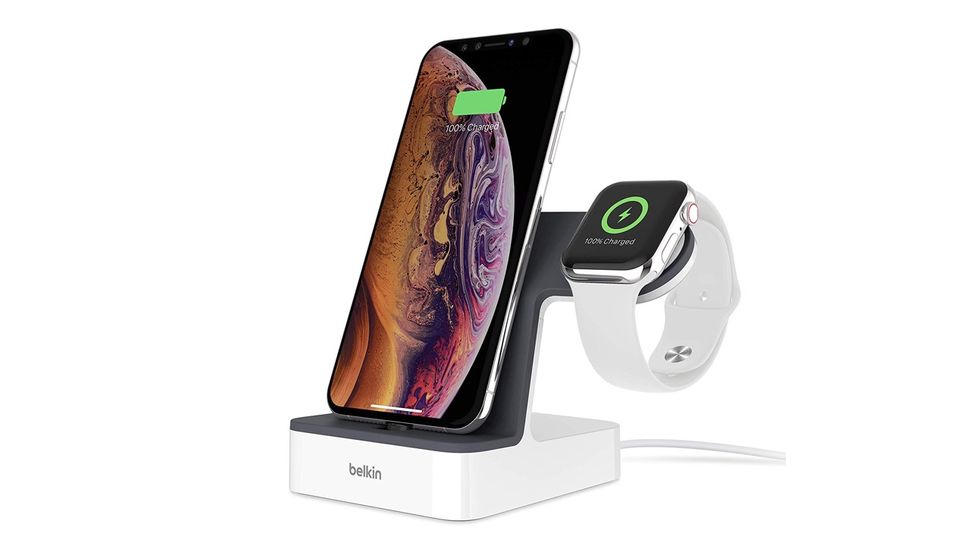 Belkin PowerHouse Charge Dock
A simple, affordable option
Wattage: 12W (wired) 5W (wireless) | Portable: not really
Simple dual charging
Movable Lightning connector
Wireless is for Watch, not iPhone
Some users report case color transfer
Belkin's PowerHouse is a simple, effective and reasonably-priced dual charger for iPhone and Apple Watch, and it works with any iPhone that has a Lightning connector.
Unlike the Mophie wireless pad there's no AirPods charger and the iPhone connection is wired, not wireless – but the connector is movable so you shouldn't have to take your phone out of its case.
The integrated, magnetic Apple Watch charger doesn't need your charging cable – so you can use your Watch cable somewhere else, for example when you're traveling or at work.
It's a good quality charger but beware if you have an official Apple leather case: some reviewers say the heat from the charger transfers color from the case to the charger.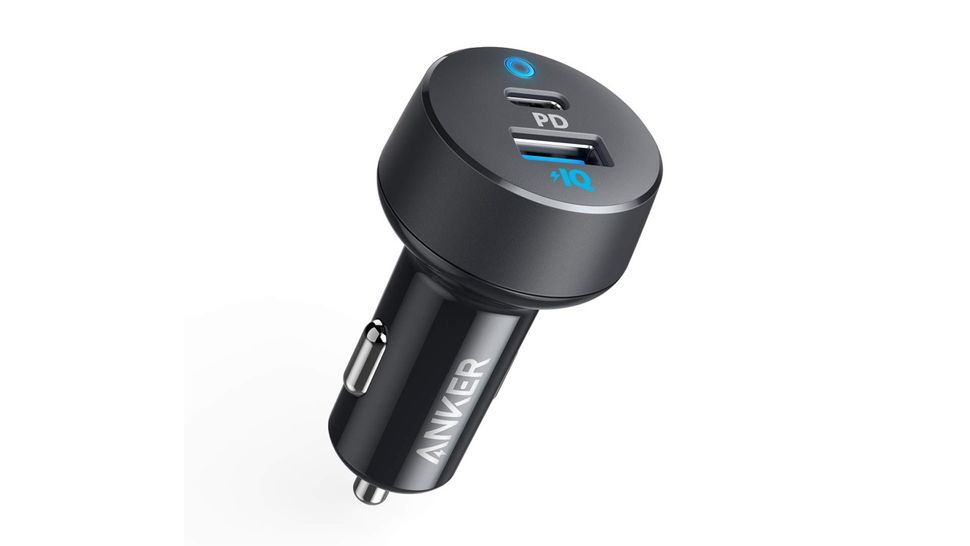 Anker Power Drive PD 2-port Type C Car Charger
A fast charging solution for your car
Wattage: 30W | Ports: USB-C, USB-A
Very powerful for a car charger
USB-C for fast charging iPhones
USB-A for older devices
Unplug it when the engine's off
Many car chargers deliver tiny amounts of power, and that's a problem if you want to charge something hungry such as an iPad, or if you need to recharge a flat iPhone in a hurry.
Anker's Power Drive PD solves that problem: it's a 30W charger with a fast USB-C port as well as a USB-A port for older devices and devices that don't support fast charging.
That means you can charge your iPad while topping up your iPhone, or just recharge something big like your laptop. It's small, too, so it won't dominate the dashboard like some other multi-socket chargers do.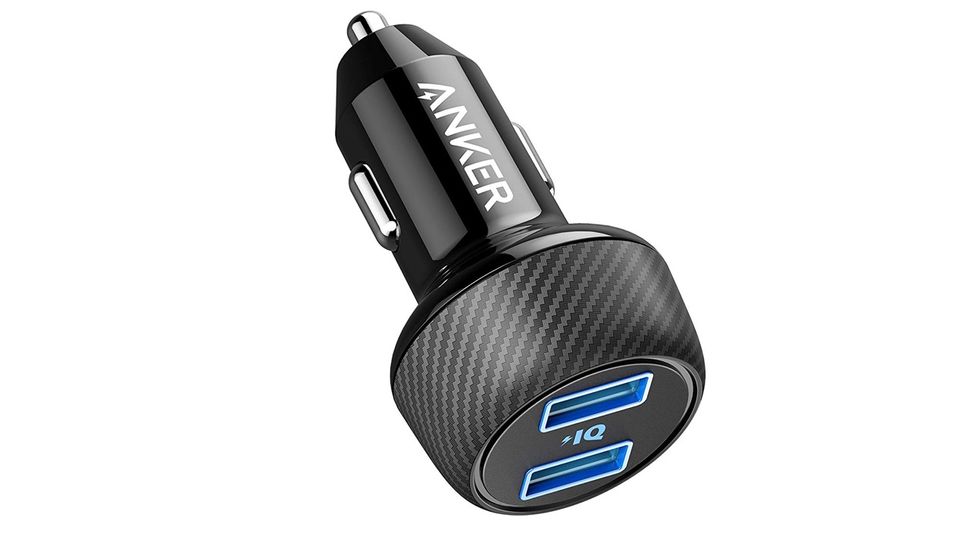 Anker PowerDrive 2 Elite Car Charger
It's not fast but it is cheap
Wattage: 24W | Ports: 2x USB-A
Cheap
Cheerful
Limited power output
No fast charging
If your iPhone doesn't support fast charging, if you don't need it, or if you don't want to pay for it, then this is one of the best bargain chargers. There's no USB-C socket here so don't expect to charge an iPhone 11 in half an hour, but twin USB-A sockets mean you can connect two devices simultaneously.
It's a good option for running older devices or for maintaining the charge you already have, so for example you could use it to power your phone when you use it as a sat-nav: no matter how far your destination, you'll still have a fully-charged iPhone when you get there.