16. The Godfather & The Godfather Part II
Genre: Drama/Crime
Who's it for? The father figure in your house
Widely regarded as one of the best films ever made, The Godfather is now streaming on Netflix. The first film charts the rise of Micheal Corleone (Al Pacino), a war hero who takes control of his family's crime dynasty following an attempt on the life of his father, Don Vito Corleone (Marlon Brando). Its follow-up, The Godfather Part II, simultaneously acts as a prequel and sequel, showing us how a young Vito (Robert De Niro) came into power, while also continuing Michael's story from the first film. Both films swept the Oscars in their respective years, and it's not hard to see why – The Godfather and The Godfather Part II are undisputed masterpieces, each telling grand, ambitious stories that deal with big themes on an epic canvas. You'd be hard-pressed to find two finer examples of the power of cinema.
IMDB Rating: 9.2, Rotten Tomatoes: 98%
17. The Fundamentals of Caring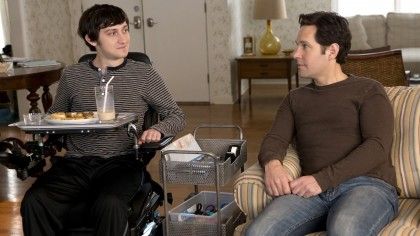 Genre: Drama
Who's it for? Anyone looking for both acceptance and friendship from Paul Rudd
The Fundamentals of Caring is proof that you can take actor Paul Rudd, put him in literally any movie about any subject and he automatically makes it 10 to 20 times better. With any other actor in the leading role, The Fundamentals of Caring – based on the book by Jonathan Evison – would've likely had no lasting appeal. And yet, with Rudd behind the wheel of the ship the film becomes a comical road trip movie with a compelling twist that's one part Eurotrip and two parts 50/50. The stakes here are that Rudd is taking care of an emotionally sheltered, physically handicapped teen whose bark is fiercer than his bite. The friendship the two form ultimately help the other grow out of their shells. It may come off as trite, cliché and over-wrought at times, but if you stick through the saccharine, there's a well-crafted story here that might melt your heart.
IMDB Rating: 7.3, Rotten Tomatoes: 79%
18. Jiro Dreams of Sushi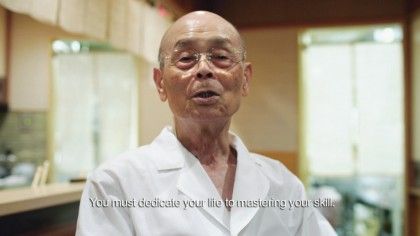 Genre: Documentary
Who's it for? Anyone aspiring to be better and seafood specialists
Jiro Dreams of Sushi is the uplifting documentary of one man who never gave up on his … uh, dreams. Jiro became the first three-star Michelin sushi chef in Japan and has been called a national treasure, all the while honing his mantra of being his best self. Jiro's commitment to his craft that carries the film – but it's his two sons, both famous sushi chefs like their father that make the film one of the best documentaries ever made. If you're hungry for a bit of inspiration in an evermore depressing world, pull up a seat.
IMDB Rating: 7.9, Rotten Tomatoes: 99%
19. Coco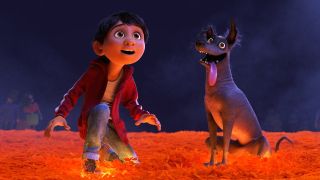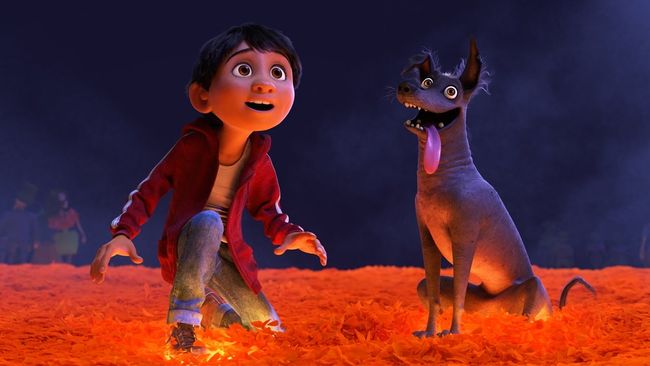 Genre: Animated Fantasy
Who's it for? Pixar people who want the best the studio has to offer
With Moana officially off Netflix for the time-being, Coco is the new de facto must-watch animated film on the streaming service. A gloriously colorful romp through a Dia de Los Muertos in the land of the dead, Coco teaches us about the importance of family and the power of chasing your dreams simultaneously. Though it follows all the familiar Disney beats that we've come to expect over the years, Coco is well written, wonderfully animated and terrifically acted. You may also find its many catchy songs stuck in your head for days after watching it.
IMDB Rating: 8.4, Rotten Tomatoes: 97%
20. Dallas Buyers Club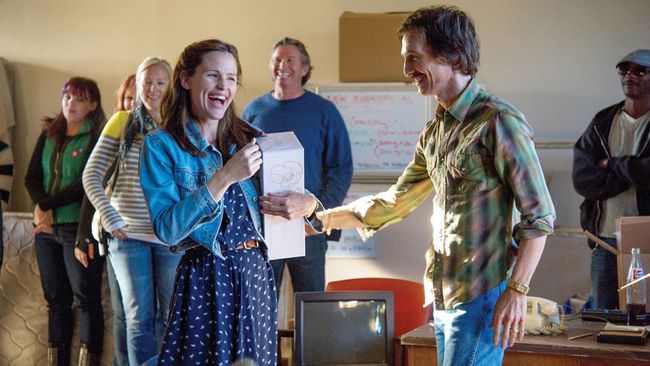 Genre: Historical Drama
Who's it for? Anyone who needs an education on the AIDS epidemic in America
This is a movie that was close to not being made. Just as shooting began, funding was pulled and it means that star Matthew McConaughey may have had to drop out, as he needed to put all the weight on he had lost for playing Ron Woodroof, an electrician diagnosed with Aids. Money was found, though, and we're glad it was as this is a sometimes harrowing but strangely uplifting account of someone who goes to the extra mile to get their hands on an experimental Aids drug that can lessen the effects of the disease. McConaughey is fantastic as the makeshift drug runner while his partner in crime is Jared Leto as Rayon, a trans woman who helps him on his journey. Despite the budget cut, there was Oscar nominations aplenty for the film with it winning Best Makeup. Considering the makeup was done on $250 budget, this is an impress feat.