We'll tell it to you straight, we like the Samsung Galaxy S7 Edge A LOT. Until the Galaxy S8 came along in fact, it held the title of our very favourite phone in the world. Now two years since its release, the S7 Edge remains an exceptional mobile and one of the only models we've ever awarded a perfect five stars.
But age is now taking it's toll on the quality of deals available. Some major retailers and networks are now beginning to withdraw S7 Edge deals from sale and we're guessing that the availability of the new Samsung Galaxy S9 Plus isn't a pure coincidence.
It means that the best tariffs now come and go in short order. You have to have your wits about you to bag the very best Galaxy S7 Edge deals. Sometimes there are decent offers for less than £20 per month - sometimes it's all sky high. At least you can narrow down the best tariff for you by using our interactive comparison chart below.
More options: Galaxy Note 8 deals | Galaxy S9 deals | Galaxy S7 deals | iPhone 8 Plus deals | Best mobile phone deals | Galaxy S7 Edge review
The top 5 best Samsung Galaxy S7 Edge deals:
Until the Samsung Galaxy S8 launched, we rated the Samsung Galaxy S7 Edge as the best mobile phone in the world - just check out Techradar's 5 star review! So if you're looking for one of the best large screen Android smartphone out there right now, check out the below top deals.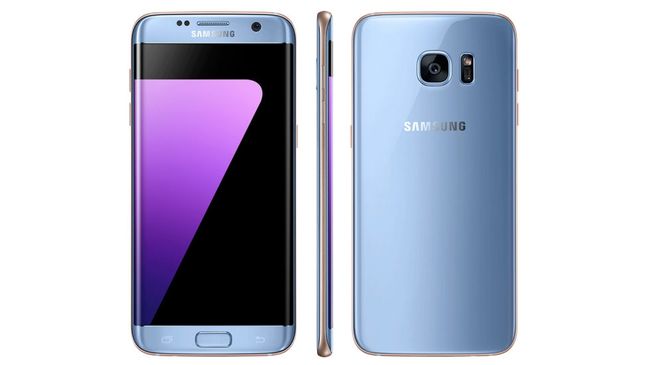 The Samsung Galaxy S7 Edge went straight to the top of the class when it was released in 2016 - we gave it 5 stars out of 5! It somehow managed to better the accomplished Galaxy S6 Edge, by adding a brilliant camera and gorgeous design tweaks.
Read TechRadar's full Samsung Galaxy S7 Edge review

How do I keep my old number?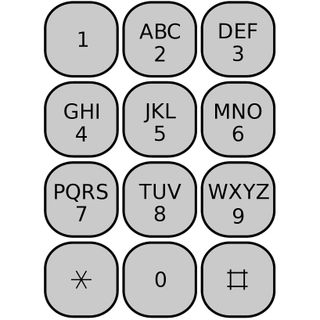 Thankfully, moving your familiar old mobile number to your shiny new Samsung is relatively painless. If you've ever heard of a PAC code, this is when you need to use it.
All you need to do is give your old network a call. They're obliged to give you a PAC - or Porting Authorisation Code - straight away. Once you have it, simply give your new network a call and they'll do the rest...your number will work on your new phone the following working day.
To save you scrabbling around for the number to call to obtain your PAC code, check the list below for the digits you'll need to contact the major networks:
EE 07953 966 250
O2 0344 8090202
Vodafone 03333 040 191
Three 0333 300 3333
ID 0333 003 7777
GiffGaff 43431 from your handset
Virgin 0345 6000 789
BT 0800 800 150
Tesco 0345 301 4455
Sky 03300 412 524
Asda 0800 079 2732
The only slight chink is if you want to snap up one of the fantastic deals on our comparison chart, but it's on your existing network. When that happens, your network won't release a PAC code and you'll be forced to take a new phone number.
At least you would have, if it wasn't for this clever (if convoluted) work around. You have to order a free pay-as-you-go SIM from another network. Once you have it, you can tell your old network that you're moving and they'll give you that precious PAC. Then, once your number is registered to the substitute network, simply get another PAC code from them. Take that to your old network, and they'll move your number to your new contract. Simple - kind of!

What's the best mobile network?
EE, O2, Vodafone and Three hold the rankings as the big four networks in the UK, and you'll see that they dominate our above comparison chart. Who's offering the best price can vary from phone to phone, and even day to day, so how do you choose between them?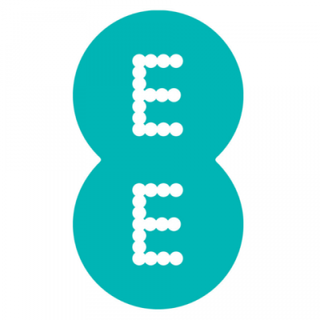 If you want fast and furious 4G, then your choice has to be EE. Its speeds are around 50% faster than the other major networks, which is really noticeable if you like watching films or football on the move. Talking of sport, EE gives you three free months of BT Sport when you sign up, as well as six months of Apple Music. The EE coverage checker will confirm how strong it is where you live.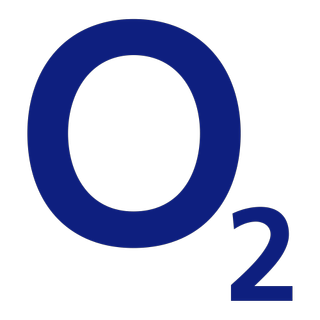 O2's best claim for your contract is with its Priority rewards - from cheap weekly lunch deals and pre-order privileges on gig tickets, to ad-hoc discounts and competitions. Plus, they have 1000s of wifi hotspots in shops and cafes that you can connect to for free and save your precious data. Use the O2 coverage checker to see whether you'll be able to access 4G.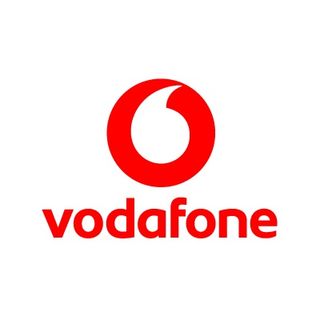 Vodafone seems to have been around since mobile phones were cumbersome bricks, but they remain a major player. Take a mobile contract and they'll throw in your choice of a NOW TV Entertainment Pass, Spotify Premium or Sky Sports Mobile subscription. And your plan will be available to use in more than 100 countries. Click to check if Vodafone covers your home.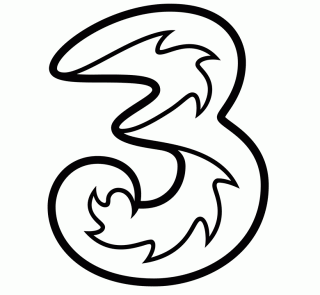 Three is still the only network to offer unlimited data and it often features unbeatable deals on other big data plans - that makes them a natural choice of many a data hungry smartphone addict. And its Wuntu app means some tasty discounts and freebies as well. Three's 4G coverage isn't as strong as the other networks though - check whether your postcode is covered with the Three coverage checker.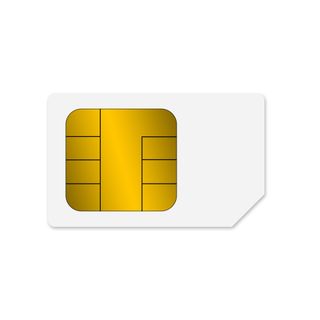 Should I go SIM only?
A short, sharp stab of pain to your wallet could save you pounds in the long run if you consider getting the handset and contract separately. You can now get a brand new Galaxy S7 Edge for around £550. If you combine that with one of our best SIM only deals, you could end up saving money over the course of two years. We've seen some SIMs that cost only £5 a month. While others give you the flexibility of 12 month or even 30 day rolling contracts - ultimate flexibility!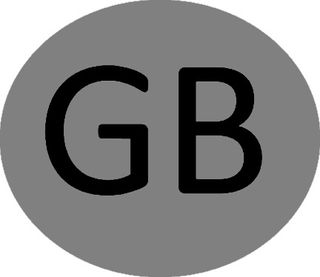 How much data do I need?
When different tariffs vary by just a few pounds a month here and there, It might be tempting to just go for as much data as you can afford. But it's worth really thinking about how much data you actually need - it could save you a stack of cash in the long run!
A good start is to check your phone to see how much data you've been using to date, and whether you have the tendency to use more than your current allowance every month. If you still can't decide, the below guidelines should help:
1GB The bare minimum of data that you can bag on your plan. If you're scarcely away from wi-fi, then this cheap option may just suit. But you'll be surprised how much checking Google Maps and Facebook can use when you're out and about - so choose wisely.
2-3GB If your daily commute consists of social media and emails and you can't get through a Saturday out of the house without checking the football scores, a bit of extra data is probably advisable.
4-8GB Now we're getting into the territory of Spotify and Apple Music lovers. We'd suggest opting for this more generous wedge of data if you want tunes on tap without the nuisance of data limits.
10-16GB This should be a big enough allowance for most users. It's stacks of data for streaming music, downloading podcasts and watching social media videos.
20-30GB If your phone is your entertainment hub, then definitely consider a big data pan. You'll be able to watch a few Netflix videos a month without due concern, as well as your music and gaming needs.
Unlimited Three has changed the face of phone contracts when it started offering unlimited data. Only you can decide whether you really need infinite data - just be prepared to pay for it.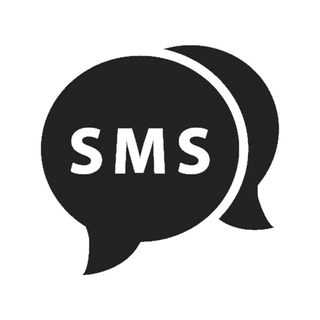 Do I need unlimited calls and texts?
Most deals these days automatically come with unlimited calls and texts, so you don't have to worry your head about cutting calls short and waiting until the next month to reply to that text! Some cheaper plans still do apply a limit however - check your last few bills to make sure that your average usage won't exceed them.
Even if you do like a natter but your dream deal restricts minutes, there are ways around this. Popular apps like WhatsApp, Skype and Hangouts let you make as many calls and texts as you like, using wi-fi or 3G/4G.

What Galaxy S7 Edge colours are available?
Samsung is spoiling you - it has put out six colour variants of the Samsung Galaxy S7 Edge, so you should be able to get your hands on one that suits you. You can choose from Black, Gold, White, Silver, Pink or, our particular favourite, Blue Coral.

What operating system does the Galaxy S7 Edge run?
The Galaxy S7 Edge originally shipped with Android 6 Marshmallow, but is now upgradable to 7.0 Nougat. As well as improved apps for VR, a quicker settings menu and Doze Mode 2.0, the additional multi-window support is perfect for a phone with a screen the size of the Edge's. Find out more on Google's latest operating system with our comprehensive Android Nougat guide.
Samsung tends to roll out the latest iteration of Android to its flagship phones around five or six months after its initial release. So don't expect to get Android 8 on your S7 Edge until early 2018.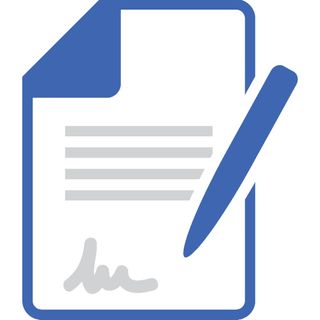 What contract length should I get?
You don't have a lot of choice here. Contract lengths on all mobiles pretty much exclusively last 24 months. Unless you want to buy the handset and get a SIM only deal (see more above), then you'll have to commit to the full two years.

Should I consider getting a refurbished Galaxy S7 Edge?
We can see why you might be put off buying a refurbished Galaxy. When you're making this kind of commitment in terms of time and money, you want to know that nobody else has had their grubby little mitts on it. But it's most likely that 'refurbished' means that the previous owner simply changed their mind about the phone soon after buying it, so it's still practically brand new - and the potential savings can be substantial!.
If you do spy an unbelievable deal on a refurbed phone, the main thing to make sure of is the warranty. Double check that you are properly covered for a decent length of time. A year's warranty is preferable.

How does TechRadar make money from these deals?
If you buy a phone after visiting this page, TechRadar will be paid a small commission by the network or reseller you buy from. This money is paid by the site you buy from and thus does not affect the amount you pay for your phone contract. If you go direct to the site you buy from, you would pay the same amount.
While some sites out there will be paid larger fees for pushing people to specific deals that aren't necessarily the cheapest, TechRadar will always find you the absolute best value. Trust and integrity is important to us, so if you ever think we're not displaying the very best deals let us know.

Who are the resellers TechRadar feature?
Never heard of the likes of Mobiles.co.uk, Affordable Mobiles or Mobile Phones Direct? You're not alone - they're not necessarily household names and you'd only likely encounter them every couple of years when you buy a new mobile.
But as well as being completely trustworthy - we wouldn't stake our reputation on companies that would give you the run around - they also tend to be a lot cheaper than getting your phone directly from the networks.