Best romance movies on Netflix
La La Land
Director Damian Chazelle (Whiplash) does it again with La La Land, creating a fantastic musical romance about two creatives trying to make it big in Los Angeles. One is an aspiring actress (the fantastic Emma Stone), while the other (Ryan Gosling) is a jobbing jazz musician hoping for his big break. The song and dance routines are a wonder to watch, but this isn't just a film that relies on gimmickry - it's a well told modern day love story.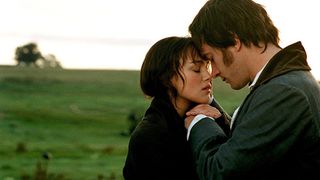 Pride and Prejudice
The 2005 version of Jane Austen's classic tale of romance stars Keira Knightley and Matthew Macfadyen as the young, stubborn and witty Elizabeth Bennet and Mr. Darcy.
When Harry Met Sally
The ultimate romantic film? Perhaps. It's definitely one of the best watches you are likely to have. When Harry Met Sally is an all-time classic, brimming with confidence that only comes when you nail the acting, script and direction. Sally is played by Meg Ryan, someone who has been friends with Harry (a pristine Billy Crystal) for years but lost contact. They meet up again, when their lives are a little different, and the rest is history. Rob Reiner does a fantastic, subtle directing job here but top marks go to the script by the late Nora Ephron.
To All The Boys I've Loved Before
This teen romance follows high schooler, Lara Jean, as she tries to navigate school after five secret love letters are sent out to her crushes by mistake. Based on the young adult trilogy by Jenny Han, the film quickly became one of Netflix's most successful Original films, after its release in October 2018.
Carol
Carol is a gripping drama that sees protagonist Therese (Rooney Mara) enchanted by Carol (Cate Blanchett), a glamorous older women she spots browsing in a Manhattan department store. Based on the 1952 novel, The Price Of Salt by Patricia Highsmith, it's a story of forbidden love that reportedly received a ten-minute standing ovation at its Cannes Film Festival screening.