Lost In Translation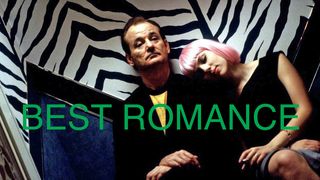 Lost in Translation is a superb, dreamlike movie that wonderfully captures feeling of alienation and loneliness you can feel in a city you don't belong in. The city in question is Tokyo, the lonely people are Bill Murray as an ageing actor and Scarlett Johansson as a college graduate left to her own devices by her photographer husband. The chemistry between Murray and Johansson is electric, both endearing and hilarious, as is the soundtrack and the way the film slowly creeps up on you in an wonderful way.
True Romance
It's not your standard love story, but True Romance stands up as one of the greatest in Hollywood history. Take two unlikely lovers, a bunch of crooks, drugs, guns and arguably the best script Quentin Tarantino has ever worked on, and you've got a cult classic if ever there was one.
When comic book nerd Elvis falls in love with Alabama, the beau of a big time drug dealing pimp, the two have to race across country in an attempt to avoid the mob from whom they've accidentally stolen a suitcase of cocaine from. With violence around every corner, will they ever be free to just enjoy each other's company?
The Big Sick
Loosely based of the real lives of the film's stars, Emily V Gordon and Kumail Nanjiani play an interracial couple who have to deal with Emily becoming ill and how cultural differences affect the couple. The film has been nominated for Best Original Screenplay at the Academy Awards 2018, but it's already on Amazon Prime ahead of this year's big ceremony.
Vicky Cristina Barcelona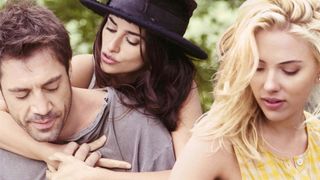 Woody Allen managed to assemble a cracking ensemble for Vicky Cristina Barcelona. The film is a fun look at friends Vicky Cristina (Rebecca Hall) and Cristina (Scarlett Johansson) as they travel to Barcelona and meet a mysterious artist, played by Javier Bardem. It's all sex and sultriness until his unhinged ex-wife appears. She's played by Penelope Cruz with such magnetism that you are drawn to her and kind of forget the rest of the characters. It's not Allen at his best but even his 'good enough' films are a cut above most.
Blue Valentine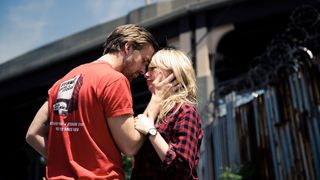 There's a deep, maddening love portrayed in Blue Valentine that is so powerful it ends up being destructive. With that in mind, this isn't the movie to put on if you don't want you and your loved one to question your own relationship. It's a brutal, raw movie that focuses on the relationship between married couple Dean and Cindy, played by Ryan Gosling and Michelle Williams respectively. They are two people in love, pushed apart by circumstance. The story flits back and forth in time, so with each tender moment you get anguish. Powerful stuff.
Carol
Todd Haynes is one of the world's most fascinating directors, who loves to mine different eras for inspiration. While he courted the '70s with Velvet Goldmine and I'm Not There, it is perhaps the '50s where he has managed to use the tensions of the era to create superb character dramas. Carol is just that, a romantic tale between two women - Rooney Mara is the clerk that falls in love with Cate Blanchett's character who is unhappy in a marriage of convenience. The anxieties and problems Haynes highlights in his earlier movie Safe are back with Carol. In this movie, though, everything has been given a more sumptuous sheen.
Knight of Cups
Thank goodness we live in an era where Terrence Malick is back and making movies on a regular basis. Knight of Cups is as dreamlike and fractured as you have come to expect from the revered director. As with all his movies, it's clear he shot way more footage and didn't decide on what film he was making until he hit the edit suite, but that's part of its charm. Here we see Christian Bale as Rick, a writer who flits between Vegas and LA with six different women. Vegas is perfect Territory for Malick, a desert of neon suits his filmmaking style. While the supporting cast Cate Blanchett, Natalie Portman and Freida Pinto all add gravitas to the film.