Submarine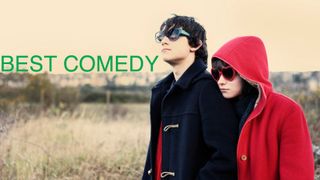 Richard Ayoade has proved over two feature films that he is a director to watch. While The Double was a fascinating Gilliam-esque comedy thriller, his first movie was much more in keeping with the French New Wave, despite being set in the depths of Wales. It's set in 1980s Swansea and focuses on the relationship between a teenage loner and a girl who seems to share his passion for doom and gloom. Craig Roberts is fantastic as the loner - a role that won him plaudits and the starring role in Amazon Prime's fantastic TV show Red Oaks.
Toni Erdmann
This is a superb movie. It's so good that a US remake has already been announced. Toni Erdmann is about an estranged father trying to reconnect with his daughter in a rather bizarre way: by pretending to be her boss's life coach. It's a surreal movie, packed with embarrassing moments and some surprising empathy.
Four Lions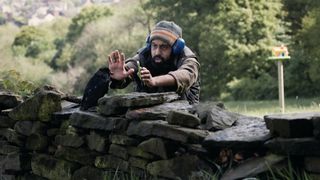 It's a shame that Chris Morris doesn't do more stuff as when his new projects come along they always change the game in some way. Four Lions finds humour in one of the most serious subjects: terrorism. For a film shot in 2010, it's still surprisingly current. It follows docu-style British jihadists who are trying to conjure up a terror plot. The problem is, they're idiots. Starring, among others, Riz Ahmed, Four Lions is funny, frank and endlessly controversial. But it's done in such a way that you can't help but admire the movie.
In The Loop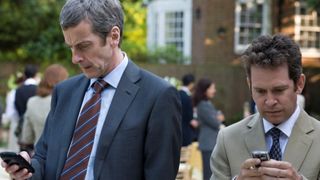 It's a shame that The Thick Of It never hit the big screen. What with Brexit madness and the UK government a mess of contradictions, a movie starring Malcolm Tucker swearing them all into shape is sorely needed. In The Loop is the closest thing we've got. It's a strange movie as it takes strands from The Thick Of It and ports it to the US. This means the film is a hybrid of The Thick of It and the US show Veep. What we do get though is Malcolm Tucker (a never-bettered Peter Capaldi), full of vim and vigor, spinning his way through the choppy waters that is US politics. It's not perfect, but as satires go it's one of the most searing.
What We Do in the Shadows
If you're going to watch one comedy film on Prime Video, make sure it's this; What We Do in the Shadows is a New Zealand mockumentary horror/comedy that follows vampire housemates as they lure victims to their home and battle a group of polite werewolves.
Starring Thor: Ragnarok director Taiki Waititi and Jermaine Clement of Flight of the Concordes, this hilarious film shows New Zealander comedy at its finest.