Birth
A creepy metaphysical love story that follows Anna (played by Nicole Kidman), a woman convinced her husband has been re-incarnated into the body of a 10-year-old boy. What follows is a series of strange and unnerving events, but do we ever really find out the truth?
Prisoners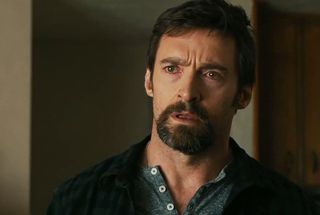 Directed by Denis Villeneuve, the plot focuses on the abduction of two girls and the search for their abductor. It's heart-breaking and full of suspense with exceptional performances from Hugh Jackman and Jake Gyllenhaal.
The Hunt
The Hunt is a Danish movie starring Mads Mikkelsen. It's set in a small village and follows the story of a man (played by Mikkelsen) who becomes the target of mass hysteria when he's been wrongfully accused of sexually abusing a child.
Terminal
This noir thriller is about two assassins who realise they're part of an evil mastermind's plans. It didn't receive great reviews, but Robbie's acting and the aesthetic of the movie have been praised, so if you're a fan of hers then it might be worth a lazy Sunday afternoon watch.
The Killing of a Sacred Deer
Directed by Yorgos Lanthimos or The Lobster and Dogtooth fame, The Killing of a Sacred Deer is an intense psychological horror movie based on the Greek play Iphigenia at Aulis by Euripides. It follows the story of a successful cardiac surgeon (played by Colin Farrell) who befriends a mysterious teen. As you'd expect from a psychological horror from Lanthimos, this is hardly an easy Sunday afternoon watch. You've been warned.
The Handmaiden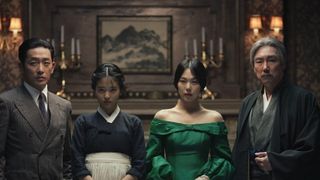 Describe a movie as erotic and it usually conjures up something that's utterly not sexy like 50 Shades of Grey or the Lego Movie. The Handmaiden, though, is erotic and shimmers as a result. Directed by South Korean's finest, Park Chan-wook, the movie is masterful in its suspense and when sex is shown - and it's a lot of the time - it's used to bolster the characters and the story, rather than for pure titillation. The Handmaiden is yet another new release that's headed to Amazon Prime Video - we're not sure why it keeps getting all these 'just released on Blu-ray' movies but we're happy that it's happening.

Chloe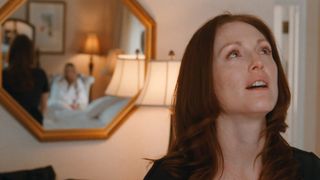 Director Atom Egoyan is not one to take the conventional route when telling his tales - and Chloe is no different. Starring Julianne Moore, Amanda Seyfried and Liam Neeson, it's about a seemingly normal couple who resort to using a sex worker to test the trust in their relationship. This turns out to be a very bad decision. The film is a remake of the superior French drama Nathalie but it's a decent thriller that manages to walk the line between gratuity and maturity well.
The Place Beyond The Pines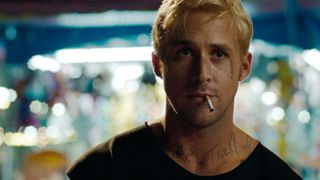 This is most definitely a movie of two halves - in that something significant happens midway through that changes both the pace and tone of the movie considerably. For some, the shift is too much but it really does work. Ryan Gosling plays Luke, a fantastic stunt motorcyclist turned bank robber who's trying to do the best for his family. Eva Mendes is his estranged partner, while Bradley Cooper crops up as Avery, a good cop that's trying to make the best out of some terrible situations. Brilliantly acted and expertly told, The Place Beyond The Pines is a powerful movie watching experience.